Silvergate Stock Sinks on Liquidation News
Silvergate Capital stock is spiraling after the financial firm said it's shutting down operations at its crypto-friendly subsidiary.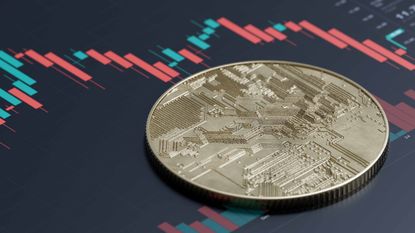 (Image credit: Getty Images)
Silvergate Capital (SI) tumbled Thursday after the financial firm said it will shut down operations and liquidate assets at its crypto-friendly subsidiary, Silvergate Bank. The decision, which was made voluntarily, was announced on Wednesday, March 8, with SI citing "recent industry and regulatory developments." The firm added that all deposits will be fully repaid.
The announcement follows last Friday's news from Silvergate that it had made a "risk-based decision" to discontinue its Silvergate Exchange Network (SEN), a real-time payments system that investors and cryptocurrency exchanges used to transfer U.S. dollars 24 hours a day.
Last week, SI also requested more time to file its annual financial report, saying there were a variety of factors – including potential restrictions placed on the company due to "various litigation (including private litigation) and regulatory and other inquiries and investigations'' – that could affect its ability to continue with operations. SI's move prompted cryptocurrency exchange operators Coinbase Global (COIN) and Galaxy Digital (BRPHF) to stop using Silvergate as banking partners.
Subscribe to Kiplinger's Personal Finance
Be a smarter, better informed investor.
Save up to 74%
Sign up for Kiplinger's Free E-Newsletters
Profit and prosper with the best of expert advice on investing, taxes, retirement, personal finance and more - straight to your e-mail.
Profit and prosper with the best of expert advice - straight to your e-mail.
What is Silvergate Bank?
California-based Silvergate Bank began as a regional savings and loan business back in 1988, but shifted its focus toward Bitcoin and cryptocurrency in 2013. The financial firm created its Silvergate Exchange Network in order to help cryptocurrency clients exchange fiat currencies such as the U.S. dollar.
The company held an initial public offering (IPO) in November 2019, pricing its shares at $13 apiece. By November 2021, skyrocketing cryptocurrency prices had SI stock trading in excess of $220 a share.
At one point Silvergate explored plans to launch its own stablecoin. In early 2022, it bought Diem Association, a cryptocurrency platform formerly known as Libra that was initially backed by Facebook parent Meta Platforms (META).
Although those stablecoin efforts never got off the ground, Silvergate Bank was still showing growth in the third quarter of 2022. In its quarterly report, the company said digital asset customers were up more than 28% year-over-year to 1,677. Additionally, Q3 earnings per share rose 45% to $1.28.
But the company couldn't escape the chaos enveloping the industry over the past few months, including a broad selloff in digital assets amid concerns around the collapse of crypto exchange FTX. By late 2022, SI shares had plummeted below the $20 mark, and the stock was last seen trading in single-digit territory. For the year-to-date, Silvergate stock is down more than 96%.
If anyone welcomed the collapse of SI, it was short sellers. More than 60% of the firm's shares outstanding were sold short as of the end of February. Short sellers profit when the price of a stock drops.
Silvergate stock price chart
What Wall Street is saying about Silvergate
"The fight for survival did not last long for Silvergate Capital. After the close, Silvergate Capital announced their intent to wind down operations and voluntarily liquidate the Bank in an orderly manner and in accordance with applicable regulatory processes. The crypto banking problem still remains as the cryptoverse now tries to find a new services company to help make payments and other deposit-related services.Bitcoin is lower and getting very close to the February lows. This remains a tough environment for crypto given the fallout from Silvergate Capital, so Bitcoin could see further selling pressure test the $20,000 level." – Edward Moya, senior market analyst at OANDA
"The crypto landscape for banks just got lonelier with SI winding down operations. With the demise of SI, Signature Bank (SBNY) is the only larger bank remaining with a functional on-ramp for institutional crypto investors; while SBNY has self-limited their exposure to the space, this could provide some incremental pricing power; additionally, SBNY could use this as a catalyst to move away from in-kind deposits for service to a fee-for-service model, which may be more regulatory and capital friendly." – Jared Shaw, analyst at Wells Fargo
"Last night, Silvergate Capital (SI) announced that it was winding down operations and voluntarily liquidating their bank. Recall, Silvergate was a major player in the crypto banking space. In fact, it was their primary line of business. Since Signature Bank's Signet platform also had many crypto clients, the two banks were often mentioned together. As a result, we have no doubt that Signature's stock will continue to be under some pressure in the short-term." – Mark Fitzgibbon, head of FSG Research at Piper Sandler
"Last night (3/8), Silvergate Capital announced its intent to wind down operations and voluntarily liquidate Silvergate Bank in an orderly manner including the full repayment of all deposits. We believe this decision was made, at least in part, to help mitigate Silvergate Bank's legal liability related to FTX's bankruptcy as we believe the banking entity may be dissolved following the liquidation and the return of remaining capital to Silvergate Capital. Importantly, Silvergate Capital, the holding company, is now tasked with maximizing residual value of its assets, including the disposition of its proprietary technology and tax assets, and then the company may seek to return capital to shareholders, including both preferred and common holders, in our view. Another potential outcome could be the sale of the holding company to a third party to harvest its tax assets." – David Chiaverini, analyst at Wedbush Securities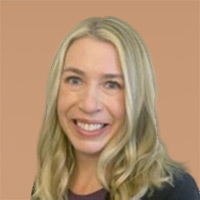 Contributing Editor, Kiplinger.com
With over a decade of experience writing about the stock market, Karee Venema is an investing editor and options expert at Kiplinger.com. She joined the publication in April 2021 after 10 years of working as an investing writer and columnist at Schaeffer's Investment Research. In her previous role, Karee focused primarily on options trading, as well as technical, fundamental and sentiment analysis.