What Happens When Bosses Heap Praise Only on Their 'Stars'?
A 'culture of geniuses' destroys collaboration and undermines the contributions of those considered not the geniuses. What's a boss, or teacher, to do about it?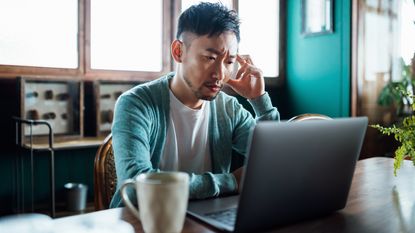 (Image credit: Getty Images)
"Matt" emailed this question: "Do you know something I can read that would help me deal with an issue several of my employees have raised? They tell me that I am favoring the stars in our company — similar to teacher's pets — instead of encouraging everyone to shine."
In fact, I do have a recommendation. I've just read an advance copy of Cultures of Growth: How the New Science of Mindset Can Transform Individuals, Teams, and Organizations by Indiana University psychology professor Mary C. Murphy, who I had the pleasure of interviewing recently. Her book comes out on March 12, 2024.
It is right on point for Matt and explores how people who are in positions of power — structurally or institutionally — create cultures of genius, where the "stars" alone advance, vs cultures of growth, where everyone is encouraged to develop their abilities and creativity.
Subscribe to Kiplinger's Personal Finance
Be a smarter, better informed investor.
Save up to 74%
Sign up for Kiplinger's Free E-Newsletters
Profit and prosper with the best of expert advice on investing, taxes, retirement, personal finance and more - straight to your e-mail.
Profit and prosper with the best of expert advice - straight to your e-mail.
Murphy has done extensive research in growth mindset theory, which is somewhat controversial, and questions have been raised as to its scientific repeatability. Regardless, I found Cultures of Growth an inspiring read that offers concrete steps to enhance personal creativity and development, and they apply to many aspects of daily life.
Her writing style is welcoming and made me feel as if she were sitting across the table from me and we were just having a chat. Her book is an example of how to keep a reader engaged.
When we talked, I asked Murphy to list some of the things that we do, as parents, teachers and in the business world, that stifle creativity and personal development. Her list:
1. We tend to figure out what our strengths are, things that come easy to us, and then concentrate only on those.
Consequences: You remain in the same rut and are not encouraged to explore ways to stretch yourself, to innovate, to accept new ideas and approaches and integrate them.
2. We stereotype people — ourselves included — and decide that's just who they are. For example, "He's no good at math."
Consequences: You slam the door shut on the ability to learn something new by thinking, for example, "He'll never be good with numbers. I better find someone else who can do math."
3. We create a culture of genius in which the stars can horde information and pit people against one another. Stars are anointed as the most creative, and everyone worships them and wants to be friends only with them, not with others who have not demonstrated star power.
Consequences: Everyone will think that creativity comes only from this genius group and that they are infallible. Because creativity comes only from them, you have snuffed out a culture of growth.
4. We make the environment toxic, where admitting a mistake, having a dissenting opinion or challenging ideas is frowned upon, especially for people who want to collaborate and work with their colleagues instead of competing with them.
Consequences: This ensures that mistakes and other shortcomings will be hidden.
Your people will not take risks or have new ideas amid high-stakes evaluation and feedback that's focused only on outcomes. Praising people only for their smarts and their effortless perfect performance makes everyone feel that they're only as good as their last performance.
5. Caring only about the standouts makes others think that we really don't care so much about them because "we know you're not as good." Someone who makes an honest effort isn't appreciated.
Consequences: Motivation, learning and the desire to actually improve are all stifled. Employees think that if it looks like they have to try hard, bosses will think they don't have the requisite or innate skills, ability and talent for this thing. Employees end up thinking maybe this line of work isn't for them.
6. We solicit ideas for improvement only from those deemed geniuses, making their contributions and ideas seem unquestionable and infallible.
Consequences: This creates a culture of anti-creativity where new ideas aren't welcomed and the ideas that come from the identified geniuses aren't questioned. Higher-ups will never see that workers not considered standouts might have something of great value to offer.
7. We identify the prototype for geniuses and then search, recruit and retain only people who match those characteristics.
Consequences: This narrows the search, eliminating qualified people who might have different perspectives on gender and race and who have a different background, education and work history. That is really going to stifle creativity.
8. We assume new team members have all the requisite skills and knowledge they need to jump right into the deep end.
Consequences: Without providing onboarding, developmental opportunities or ongoing training, new employees will struggle to understand what the team is doing and what their contributions to it should be.
We don't have to buy into every aspect of mindset theory to find something very positive in what Murphy has to say. For those in power, it's important to remember that prejudging is destructive.
Dennis Beaver practices law in Bakersfield, Calif., and welcomes comments and questions from readers, which may be faxed to (661) 323-7993, or e-mailed to Lagombeaver1@gmail.com. And be sure to visit dennisbeaver.com.
related content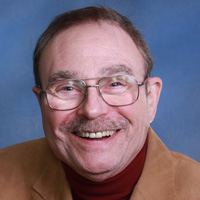 Attorney at Law, Author of "You and the Law"
After attending Loyola University School of Law, H. Dennis Beaver joined California's Kern County District Attorney's Office, where he established a Consumer Fraud section. He is in the general practice of law and writes a syndicated newspaper column, "You and the Law." Through his column he offers readers in need of down-to-earth advice his help free of charge. "I know it sounds corny, but I just love to be able to use my education and experience to help, simply to help. When a reader contacts me, it is a gift."