You May Get a Raise in 2022
In a strengthening labor market, businesses are paying more to attract and retain employees.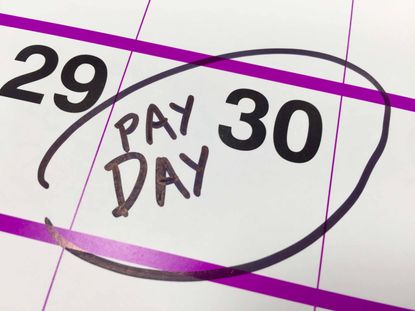 (Image credit: Getty Images)
As they recover from the economic fallout from the pandemic and seek to attract and retain employees, 97% of large companies are planning to boost salaries. The average raise is expected to be 3% next year, up from 2.7% in 2021, according to a survey by Willis Towers Watson, a human resources consulting company.
Executives, management and professional employees should expect to see an average salary increase of 3%, and the average increase for a production and manual labor employee is expected to be 2.8%. Pay hikes will also vary by industry. While salary increases in the oil and gas industry are expected to be significantly lower next year, increases will be higher in media, health care and financial services. Employees at high-tech, pharmaceutical, manufacturing and semiconductor companies will see the largest average increase, Willis Towers Watson projects.
As the labor market tightens, the actual raises may be even higher than the projected amount, says Adrienne Altman, managing director of Willis Towers Watson. Nearly one-third of companies are expected to increase their projections, the survey found.
Subscribe to Kiplinger's Personal Finance
Be a smarter, better informed investor.
Save up to 74%
Sign up for Kiplinger's Free E-Newsletters
Profit and prosper with the best of expert advice on investing, taxes, retirement, personal finance and more - straight to your e-mail.
Profit and prosper with the best of expert advice - straight to your e-mail.
Negotiate for a bigger raise. The increase in pay raises comes at a time when many workers believe they're not paid enough. More than three-fourths of workers think they're underpaid, according to a survey by Business.org, a website targeted at small businesses.
If you fall into that category, there are several strategies that could help you negotiate for a bigger paycheck. Consider asking your employer for a cost-of-living adjustment to your salary, says Andres Lares, managing partner of Shapiro Negotiations, a company that helps clients negotiate business transactions. That's an effective tactic because it points to an objective standard, Lares says. You'll also want to consider whether the company has faced economic difficulties, such as a drop in revenues.
Being flexible may also help. If you're willing to take a bonus instead of a salary increase, let your employer know that's an option. And while it's important to have a number in mind when you make your request, you may want to avoid mentioning a precise figure until you've talked about your performance, Lares says.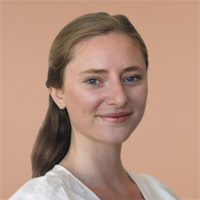 Staff Writer, Kiplinger's Personal Finance
Emma Patch joined Kiplinger in 2020. She previously interned for Kiplinger's Retirement Report and before that, for a boutique investment firm in New York City. She served as editor-at-large and features editor for Middlebury College's student newspaper, The Campus. She specializes in travel, student debt and a number of other personal finance topics. Born in London, Emma grew up in Connecticut and now lives in Washington, D.C.