Shortage of electrical engineers to power labor market growth: Kiplinger Economic Forecasts
A lack of skilled graduates and funding are contributing to the shortage.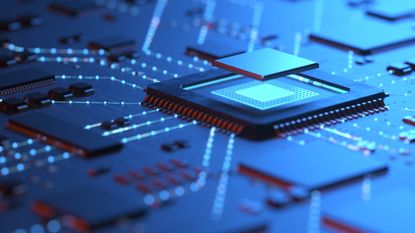 (Image credit: Getty)
The fortunes of the labor market are the economic indicators we perhaps feel the most as individuals. For our labor market forecast, we use two distinct metrics. The first is the "payroll report" from the Department of Labor, which indicates the number of jobs lost or created each month, and is broken up by sector. The other is a division of the number of people who have looked for work in the prior four weeks but who do not have a job, by how many people are currently in the labor force.
To help you understand this sector, our highly experienced Kiplinger Letter team will update you on major developments (Get a free issue of The Kiplinger Letter or subscribe). Here's the latest forecast… Here is our latest labor market forecast…
As federal money flows to homegrown semiconductor manufacturing, a shortage of skilled workers looms.
Subscribe to Kiplinger's Personal Finance
Be a smarter, better informed investor.
Save up to 74%
Sign up for Kiplinger's Free E-Newsletters
Profit and prosper with the best of expert advice on investing, taxes, retirement, personal finance and more - straight to your e-mail.
Profit and prosper with the best of expert advice - straight to your e-mail.
A case in point is electrical engineers, who will be in high demand over the next decade. The CHIPs and Science Act, which doled out $53 billion in funding to domestic chip manufacturing and research, is poised to create tens of thousands of jobs that require electrical engineering degrees.
Not enough home-grown talent to power the labor market
U.S. colleges don't come close to producing enough talent. Foreign students, without permanent resident status, obtain a large share of degrees from U.S. colleges in the field. They are effectively barred from filling vital positions in the military and other national security-sensitive sectors, and many leave after graduation.
To fill the gap, the U.S. will have to produce more electrical engineering college graduates. That will require boosting interest in the field among high schoolers and even young kids, plus revamping college curricula to keep kids in the major.
Overall graduation rates for electrical engineering majors are disappointing, according to expert analysis.
More funding is needed to fill shortages
More funding by the states will likely be needed to expand the overall electrical engineering slots. Immigration rules will also need to change for more grads to stay in the U.S., a challenge with such a contentious issue.
The chip industry will be lobbying hard. The field will see rising demand and has a very high average starting salary, around $111,000 per year, as of 2021. Plus, the chip industry will see exciting research and breakthroughs in the coming year and a whole lot more domestic manufacturing.
This forecast first appeared in the Kiplinger Letter, which has been running since 1925 and is a collection of concise weekly forecasts on business and economic trends, as well as what to expect from Washington, to help you understand what's coming up to make the most of your investments and your money. Subscribe to the Kiplinger Letter or try a free issue.
Related content

Staff Economist, The Kiplinger Letter
David is both staff economist and reporter for The Kiplinger Letter, overseeing Kiplinger forecasts for the U.S. and world economies. Previously, he was senior principal economist in the Center for Forecasting and Modeling at IHS/GlobalInsight, and an economist in the Chief Economist's Office of the U.S. Department of Commerce. David has co-written weekly reports on economic conditions since 1992, and has forecasted GDP and its components since 1995, beating the Blue Chip Indicators forecasts two-thirds of the time. David is a Certified Business Economist as recognized by the National Association for Business Economics. He has two master's degrees and is ABD in economics from the University of North Carolina at Chapel Hill.