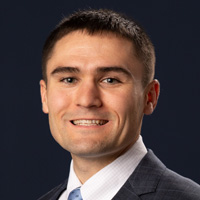 Joe F. Schmitz Jr., CFP®, ChFC®
Founder and CEO, Peak Retirement Planning
As Founder and CEO of Peak Retirement Planning, Inc., Joe Schmitz Jr. has built a comprehensive retirement planning company focused on helping clients grow and preserve their wealth. Under Joe's leadership, a team of experienced financial advisers use tax-efficient strategies, investment management, income planning and proactive health care planning to help clients feel confident in their financial future — and the legacy they leave behind.
Joe has also written a book, titled I HATE TAXES.
You can find Joe on YouTube, where he creates educational videos for those in or near retirement.
If you would like to talk to Joe's team, you can schedule a meeting.
Phone: 614.500.4121 | Email: info@peakretirementplanning.com | Website: www.peakretirementplanning.com