Choose the Right Cruise for You
Our guide will put you on a ship that matches your interests, whether you're seeking adventure or you just want to chill.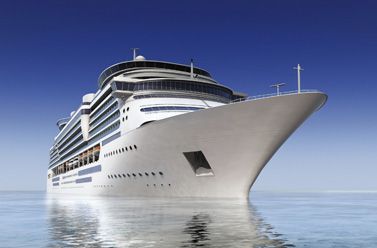 (Image credit: Getty Images/iStockphoto)
Vacationers fall into two camps: those who cruise and those who refuse. Landlubbers argue that cruising is the worst kind of group travel. After visiting tourist traps and being overscheduled, you're left with a dent in your vacation budget the size of a 225,000-ton megaship. Cruisers counter with tales of far-flung locales, breathtaking ocean vistas and great value for your dollar.
The truth is that you can find both kinds of cruises. Your challenge is to avoid the first type and plumb the second to find a cruise that matches your travel style, budget and interests.
We've done the work for you. Read on for cruises that will appeal to five kinds of vacationers: adventure-seekers, intergenerational groups, live-music aficionados, the self-improvement crowd, and people who just want to relax and enjoy the ship.
Subscribe to Kiplinger's Personal Finance
Be a smarter, better informed investor.
Save up to 74%
Sign up for Kiplinger's Free E-Newsletters
Profit and prosper with the best of expert advice on investing, taxes, retirement, personal finance and more - straight to your e-mail.
Profit and prosper with the best of expert advice - straight to your e-mail.
Experience an adventure
If you want to see some of the world's most exotic locales, a cruise may be the best (and sometimes the only) way to get there. To make it to Antarctica, for example, travelers often depart by ship from the tip of South America. At the northern end of the globe, you can weave among the icebergs near Greenland and visit Inuit villages accessible only by boat. If a tropical trip suits you better, check out cruises that focus on wildlife on the Galápagos Islands, or sail down the Amazon River for a firsthand view of the rainforest.
[EMBED TYPE=POLL ID=30221]
Adventure cruises, which tend to use smaller boats than the vessels that carry thousands of people around the Caribbean, don't often come cheap. Still, you can check for discounts or perks. Book a 2014 cruise at least nine months in advance with International Expeditions, which includes trips in Central and South America, Asia, and Africa, and you'll get a $250 discount. The company's Amazon Voyage, which travels down some of the river's tributaries, starts at about $4,400. (For all cruises mentioned, taxes and fees may be extra.)
In late 2013, travelers who made reservations for certain 2014 trips to the Galápagos on the National Geographic Endeavor or Islander ships could snag free round-trip airfare from Miami if they made reservations by December 31. Prices for those cruises started at $5,500. Hurtigruten, which has ships that sail to Europe, Greenland and Antarctica, recently offered a 5% discount to AARP members on certain cruises and up to a 20% discount to those who booked selected 2014 Norwegian trips by January 31.
Bring the family
The key to satisfying a group that ranges from seniors to the elementary-school set is to sail on a big ship hosting a wide range of activities—especially kid-friendly ones. During the day, the group can split up, with family members heading for the pool, spa, casino or whatever floats their boat. In the evening, everyone can reunite. "It's a lovely way to spend quality time with your family—but not too much time," says CruiseCritic.com's Carolyn Spencer Brown.
Some of the most familiar names among cruise lines offer trips that cater to multiple generations. Carnival's Breeze, for one, has an adults-only section (complete with whirlpools and a bar), youth camps divided by age group, casino favorites such as slot machines and blackjack, and a comedy club. A six-day Caribbean cruise aboard the Breeze departing from Miami in early April recently started at $479 per person for an ocean-view cabin, depending on the package and the number of occupants per room.
Royal Caribbean's Allure of the Seas features dinners with visits from costumed characters from DreamWorks movies, special programs designed for age groups ranging from toddlers to teens, and performances of the Broadway musical Chicago. A seven-night eastern Caribbean cruise from Ft. Lauderdale, Fla., in mid March recently started at $879 per person for an interior room. Princess Cruises' Crown Princess has an outdoor movie theater, parties and other activities for kids, an art gallery, nightclubs, and lounges. A seven-day tour of California's coast leaving from Los Angeles in mid April recently started at $649 per person.
If your group is large enough to require several rooms, find out whether you can snag one cabin free. And if all the members of your party live in the same region, look for ships that depart from a nearby port to save everyone money on airfare.
Enjoy the music
You can take in every musical style imaginable aboard a cruise ship. Some are dedicated to bluegrass or rock and roll, others to jazz or indie music.
Not only will you hear your favorite bands perform, you'll also have access to the stars, who may dine or appear in photos with you, or even host Bingo night. Just don't expect to score rock-bottom prices. "You'll pay a premium," says Stewart Chiron, of CruiseGuy.com. And make sure to stick with a musical style you really like. If four nights of Kiss hits will leave your ears ringing, the Kiss Kruise IV probably isn't for you.
For Weezer fans, the band hosts a four-night Bahamas trip on Carnival's Fascination in February. It's more like a music festival than a one-band fan fest, with supporting acts that include Cat Power and Toro y Moi (who also hosts the ship's karaoke night). Fares starting at $599 include meals, nonalcoholic drinks, a private beach party and a photo with the band. Cocktails, gratuities and ground transportation are extra.
If Weezer is not your style, explore the musical heritage of Mozart and Beethoven while listening to classical concerts and onboard lectures with a classical music cruise. The Smithsonian's Symphony on the Blue Danube takes you from Budapest to Krakow over 15 days. Cabins start at $4,995.
Sharpen your brain
Want to hear a history professor bring ancient Greece to life or learn how to make a mean shrimp scampi? Look for cruises with great enrichment programs. The Crystal Cruises Creative Learning Institute lets you use your time to sharpen your mind or your skill set. Passengers can take a series of seminars ranging from personal wellness sessions led by Cleveland Clinic doctors to painting and sculpture classes. Or, through the Crystal Visions program, you can listen to lectures from well-known authors, politicians, scientists and others. (Hugh Downs and James Carville have been on past lineups.)
The Conversations program, from the Seabourn cruise line, hosts experts who make presentations and mingle with passengers. Some are knowledgeable about a particular cruise's destinations and focus their talks accordingly. On a 19-day Baltic Sea cruise in May, for example, an anthropologist will be on board.
Crystal and Seabourn are luxury cruise lines, and you'll pay a premium for the experience. Prices start at $10,000 per person for the Baltic Sea cruise. Booking a 12-day segment of a 2016 Crystal cruise of the Pacific that includes Creative Learning Institute classes recently started at $4,395 per passenger.
But you don't have to be on a high-end ship with an intensive enrichment program to feed your brain—or your stomach. Holland America features cooking classes through its Culinary Arts Center, such as demonstrations of how to make jerk chicken on a Caribbean cruise. And prices for Holland America cruises aren't as lofty as those for the luxury lines; many are available for less than $1,000. Princess Cruises' ScholarShip@Sea program includes lectures, wine tastings and art-history presentations (extra charges may apply for certain activities).
Soak up the ship
Today's ships come equipped with water parks, movie theaters and ice-skating rinks, and even offer sky diving. Vacationers who want to relax can find well-stocked libraries, whirlpools and more buffets than you can shake a breadstick at.
For the best deal, hop aboard when a ship relocates. These repositioning cruises might ferry you from Boston to Florida or from New York across the pond to England. You'll spend more time on board and pay a reduced fare, but you'll have to make your own arrangements to get home. Recently, a 13-night repositioning cruise on Royal Caribbean's Brilliance of the Seas leaving from Boston in October and arriving in Florida started at $949 per person. Royal Caribbean ships offer a wealth of activities. You'll find mini golf, rock climbing and exercise classes on the line's Brilliance of the Seas and Allure of the Seas. "You're not just lying by the pool," says Brown. "You're playing pool volleyball."
If smaller ships are more your style, you can enjoy the onboard experience without the crowds. Windstar's Wind Surf holds 310 guests. Cruisers can attend lectures, lounge by the pool, or kayak, water ski and windsurf off a platform on the back of the ship. A voyage from St. Maarten to Lisbon, with no stops, recently started at $1,999 for the 14-day trip in April. Another transatlantic favorite is a Cunard voyage aboard the Queen Mary 2, which takes you from New York City to Southampton, England, in January 2015. The seven-night cruise lets you take acting classes, attend photo-editing workshops and indulge your inner Anglophile with finger sandwiches and a performance of Much Ado About Nothing. Rooms start at $1,198.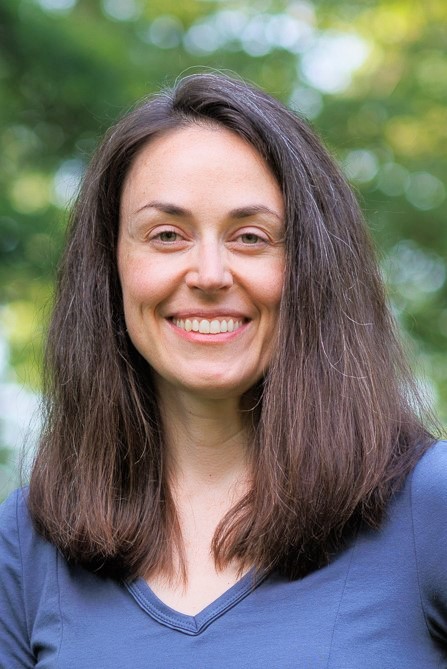 Editor, Kiplinger Personal Finance magazine
Lisa has been the editor of Kiplinger Personal Finance since June 2023. Previously, she spent more than a decade reporting and writing for the magazine on a variety of topics, including credit, banking and retirement. She has shared her expertise as a guest on the Today Show, CNN, Fox, NPR, Cheddar and many other media outlets around the nation. Lisa graduated from Ball State University and received the school's "Graduate of the Last Decade" award in 2014. A military spouse, she has moved around the U.S. and currently lives in the Philadelphia area with her husband and two sons.