Planning Your Transition Toward Retirement
As you close in on the big day, it's time to consider how you'll create income while dialing down stock market risk.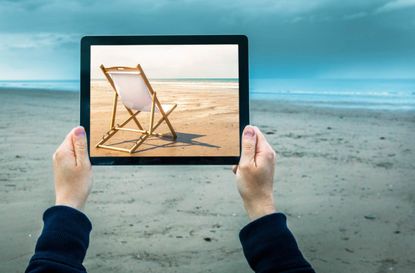 (Image credit: © Dan Brownsword)
As retirement approaches, you need to keep several things in mind when planning for the road ahead — income planning, health care costs and tax strategies to name a few — but one of your main objectives has to be how to avoid being at the mercy of the stock market.
Individuals who plan their retirement in advance are far more likely to be prepared for when the market goes up and when it takes a hit than those who put it off. With the right game plan in place, you may be able to enjoy retirement even if the market has major corrections, like what we saw in 2008. Ten years prior to full retirement age — for most us, that's the mid-50s — you should start seriously crafting a plan. At that age, you typically want to begin making transition from your main priorities of growth and accumulation to income and wealth preservation. What you do at that time can have a huge impact on your future.
Some of us make this transition better than others. Most of us rely on the stock market during our accumulation years, but, with retirement looming, we should not have all our eggs in that one basket. There are several ways to diversify, including:
Subscribe to Kiplinger's Personal Finance
Be a smarter, better informed investor.
Save up to 74%
Sign up for Kiplinger's Free E-Newsletters
Profit and prosper with the best of expert advice on investing, taxes, retirement, personal finance and more - straight to your e-mail.
Profit and prosper with the best of expert advice - straight to your e-mail.
Real estate.
Tax-efficient bonds.
Insurance products such as fixed index annuities, and perhaps even those with guaranteed income riders. Many financial professionals likely recommend individuals consider annuities when they start planning for retirement because they can provide protection of your principal along with other guarantees that are backed by the financial strength of the insurance carrier that issues the contract.
In our younger and accumulation years, we are ready to ride the market out through its various shifts and corrections, holding onto the money in our portfolios as the market goes up and down. But, as we approach retirement and after we retire, you may be taking money out of your accounts on regular basis for income. If so, the sequence of returns becomes a major consideration; if you are pulling money out of the market on a regular basis to support your lifestyle, the market may come back, but your money might not. It is a far different experience from what we have grown accustomed to during the accumulation years. Your retirement lifestyle should not vary as the market moves up and down.
There are other changes as well. Your risk tolerance might drop the closer you get to retirement, and one way to protect yourself is by truly diversifying your holdings. One good general rule to consider would be to have:
One-third of your holdings in real estate.
One-third in more secure income products like bonds and annuities that protect your principal from market losses.
One-third in the stock market for growth and a hedge on inflation.
If you do not own any real estate, consider the rule of 100. One hundred minus your age is the most equity exposure you should have.
One way to help ensure you have enough diversity in your portfolio is by choosing to work with an independent financial adviser, one held to a fiduciary standard who must, by law, put your best interests first and who, as an independent adviser, has access to a wide array of financial products that can help you pursue your goals. Consider a truly diversified portfolio with investments that are not correlated. Talking to a range of financial professionals can help ensure your holdings are properly diversified and not all in the same lane, putting your wealth in serious jeopardy.
Of course, there are other things to consider as you plan ahead for retirement. You need to factor in all of your assets, pension, Social Security, rental income, dividends and your expenses as you prepare for a comfortable retirement. When I visit people for the first time, I find that most portfolios only focus on investments. A holistic financial plan should include income planning, investment strategy, tax-efficiency, health care planning and legacy planning.
Kevin Derby contributed to this article.
0
Founder, CEO, Ladin Tax and Financial Group
Michael Ladin is founder and CEO of Ladin Tax & Financial Group (opens in new tab), a firm that focuses on assisting Florida business owners, Baby Boomers and retirees with retirement income strategies that work in a tax-efficient way.