4 Simple Steps to Help Protect Against Identity Theft
Taking a few proactive measures now can potentially save you from a lot of headaches later.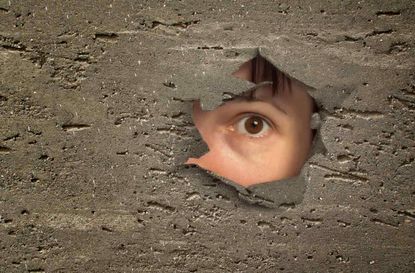 (Image credit: (C)2014 Sandra Matic, all rights reserved)
Since the advent of the internet and the ability to do all of our shopping online, identity theft has become an ever-increasing problem.
For example, you may recall the immense news coverage last year when Equifax, one of the three big credit-reporting agencies, publicly announced that its information was compromised, exposing an estimated 148 million Americans (opens in new tab) to the serious threat of identity theft.
With or without such major breaches, I have always felt it is extremely important to do everything we can to keep our private information secure. Let's take a look at what you can do to help protect your identity and what you should do when something like the Equifax breach happens.
Subscribe to Kiplinger's Personal Finance
Be a smarter, better informed investor.
Save up to 74%
Sign up for Kiplinger's Free E-Newsletters
Profit and prosper with the best of Kiplinger's expert advice on investing, taxes, retirement, personal finance and more - straight to your e-mail.
Profit and prosper with the best of Kiplinger's expert advice - straight to your e-mail.
Step 1: Freeze your credit.
A credit freeze prevents creditors from accessing your credit report. It also prevents credit loans and services from being approved in your name without your consent. A credit freeze does not affect your credit score. You can freeze your credit by going to each of the three major credit-reporting agencies — Experian, TransUnion and Equifax — and telling them you want to freeze your credit. They will allow you to create a personal identification number, and anytime you want to unfreeze your credit, you just have to provide them with that PIN. Remember to ask about any fees related to freezing or unfreezing your credit. You can freeze your credit by using the following phone numbers and websites:
Step 2: Review your credit reports regularly.
I review mine annually and look for any unusual items. I have found many cases in which there was an "open" account that should have been closed years ago. For example, maybe you paid off a mortgage, but the mortgage company failed to report it to all its credit-monitoring companies. You will want to get a report from all three of the major credit-reporting agencies. You have the legal right to a free credit report each year; take advantage of this.
Step 3: Consider changing your credit card number.
After a major breach, you may want to consider calling your credit card companies to get new cards sent to you with a change in your credit card number. Why? I suspect that in cases like what happened to Equifax, the hackers not only had access to Social Security numbers and dates of birth, but also to account numbers and driver's license numbers. I personally took the time to have all my credit cards reissued and put a freeze on my credit at all three of the reporting agencies.
Step 4: Watch out for phishing and other scams.
People who steal data may sell that information to other corrupt individuals. They may try scams such as calling you and using information they already have to get you to reveal other important information. Never give out specific items like your security codes on your credit card or other personal information unless you are absolutely sure you know who you are talking to and why they are asking. The same goes for emails. If you do not recognize the sender or suspect that the email is not valid, do not open the email. By opening an attachment, you may be allowing scammers access to your computer.
Identity theft has always been a problem, but these days, it seems we need to be more vigilant than ever.
Investment Advisory Services offered through Harwood Advisory Group, a SEC Registered Investment Advisor. Insurance products and services are offered through the Hardwood Insurance Group. Harwood Advisory Group and Harwood Insurance Group do business collectively as Harwood Financial Group, DBA. The aforementioned are affiliated companies. The National Ethics Association (NEA) is a paid membership organization. All NEA Background-Checked members have successfully passed the annual seven-year background checks for criminal, civil, and business violations in order to meet the membership standards. However, the association provides no guaranteed assurance or warranty of the character or competence of its members. Always make financial decisions on the basis of your own due diligence.
President and Founder, Harwood Financial Group
Robert Harwood is the president and founder of Harwood Financial Group. A licensed financial and investment adviser, he is the author of "Investing for Retirement: The Ultimate Guide to Not Outliving Your Money" and a popular public speaker. Harwood served as a pilot and officer in the U.S. Air Force, and he has a degree in engineering from the University of South Florida.