A Scorecard for Your Financial Adviser
Assigning ratings to all the different parts of your plan could help you spot weaknesses and get more value from your financial professional.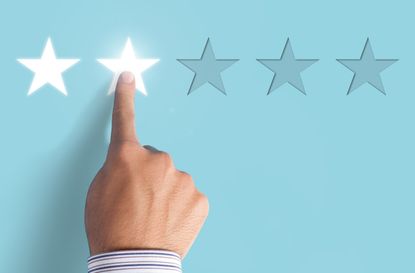 (Image credit: Ayman Alakhras @ all rights reserved (Ayman Alakhras @ all rights reserved (Photographer) - [None])
Sometimes it can be difficult to fully grasp the value of a financial adviser. Do they mostly manage my money? Are they doing a good job for me? How would I even know? These are important questions that can often be difficult to answer.
There are many resources available that can help provide guidance when choosing a financial adviser. Perhaps the more challenging task arrives after you have selected one.
Nowadays, with technology as good as it is, the differences from one firm to another can be marginal. To help you in gauging the nature of your advisory relationship, let's establish some updated metrics you can use. To do this, we have divided the scope of planning into two distinct areas, Financial and Lifestyle. For ease of illustrating, we have mapped below some areas of importance relative to each.
Subscribe to Kiplinger's Personal Finance
Be a smarter, better informed investor.
Save up to 74%
Sign up for Kiplinger's Free E-Newsletters
Profit and prosper with the best of expert advice on investing, taxes, retirement, personal finance and more - straight to your e-mail.
Profit and prosper with the best of expert advice - straight to your e-mail.
At first glance, the idea of quantifying the value delivered in each of these areas might seem daunting. No worries. We'll simplify this process with an easy-to-use, objective way to continuously monitor the value of your adviser/client relationship.
We suggest taking the areas above and creating a simple, one-page scorecard. The below template can serve as a basis for periodically scoring each planning area.
Adopting some version of this practice becomes a positive for both you and your adviser. Your scorecard can provide ongoing transparency as to the value you are receiving, while also yielding invaluable feedback for your adviser as to any areas requiring more time to explore together.
Evaluating the 'Financial Planning' Components of Your Plan
When looking at the planning areas, the financial components may not require a 50- to 100-page document, but more so a mutually agreed upon strategy for achieving success within each of them. Almost all of the financial planning areas — investment, cash flow and taxes, retirement and estate planning and risk management — are self-explanatory.
The "behavioral" component of financial planning is like getting adviser coaching. It represents timely, rational advice provided by your adviser during volatile times with high investor emotion.
Evaluating the 'Lifestyle' Components of Your Plan
To better understand each of the lifestyle areas, it's first worth noting as to why they are included in a financial plan. To some, the financial services industry is evolving into more holistic planning or financial life management as its primary objective. It seems natural that financial and lifestyle planning might marry, because they have positive correlation in many respects.
Let's drill down a bit further in defining each of the lifestyle areas as to provide you more clarity.
Health & Wellness: How lifestyle habits can impact one's ability to enjoy retirement with quality of life. Afterall, you save all of those years not to be sidelined when you have more freedom of time. What would you prefer your plan to include as metrics for improving or sustaining your quality of life?
Energy & Excitement: Areas you are most passionate about. Your plan can account for consistent time spent in those areas most meaningful to you.
Connectivity: Relationships are important to us as human beings. Staying in balance with our personal and professional lives is a metric worth including in your plan.
Contribution: Any intentions you have for involvement in your community or philanthropy. This could be expressed financially or with your personal time.
Challenge: Establishing some goals that will promote self-growth through courage and commitment. This could range from learning a new language to running a marathon as some examples.
Do some or all of these areas relate to your present plan? Do they sync up well with the financial components? In other words, is there collaboration between your intended lifestyle design and financial plan?
Designing a simple scorecard to encompass these areas will provide you and your adviser with a framework for quantifying value and satisfaction on a regular basis.
Branch address: 139 Genesee St., New Hartford, NY. Securities and advisory services offered through Commonwealth Financial Network, Member FINRA/SIPC, a Registered Investment Adviser.
This article was written by and presents the views of our contributing adviser, not the Kiplinger editorial staff. You can check adviser records with the SEC or with FINRA.
Chris Giambrone is a co-founder of CG Capital (opens in new tab)™, a boutique wealth management firm based in New Hartford, N.Y. He is a CERTIFIED FINANCIAL PLANNER™ and Accredited Investment Fiduciary® (AIF®). Chris has also earned a Certificate in Retirement Planning from the Wharton School of Finance at the University of Pennsylvania.