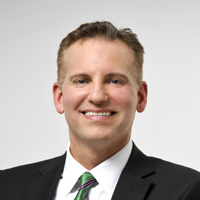 Christopher C. Giambrone, CFP®, AIF®
Co-founder, CG Capital™
Chris Giambrone is a co-founder of CG Capital™, a boutique wealth management firm based in New Hartford, N.Y.
In addition to attaining the CERTIFIED FINANCIAL PLANNER™ certification, he also holds the Accredited Investment Fiduciary® (AIF®) designation. Chris has earned a Certificate in Retirement Planning from the Wharton School of Finance at the University of Pennsylvania, has two business degrees from the State University of New York, and was invited to participate in a round table discussion at the Harvard Faculty Club in Cambridge, Mass., with regard to Modern Portfolio Theory.
He's been recently published by CNBC.com, OnWallStreet & Financial-Planning.com for stories relating to the advisory industry. Chris has also written stories for several local media outlets.
As an avid sports fan, Chris enjoyed speaking to the Syracuse University football team on a wide variety of financial planning topics.
Phone: 315.765.6032 | E-mail: chris@mycgcapital.com | Website: www.mycgcapital.com/ | LinkedIn: www.linkedin.com/in/christopher-c-giambrone-cfp