A Smarter Way to Heat and Cool Your Home
Learning thermostats adapt to your preferences to keep you comfy—and trim your utility bills.
Dan and Heidi O'Leary of Palm City, Fla., are on their second Nest thermostat. The O'Learys installed Nest number one in their former home and were instantly hooked. After they moved last year, they took advantage of an offer from ADT to sign up for its home-security service and get a new Nest at a deep discount. Dan has used the Nest's smartphone app to adjust the temperature in their bedroom without getting out of bed and to reset the temperature before returning from vacation. "It's simple to install and use," says Dan. "It just works."
The Nest Learning Thermostat ($249) was groundbreaking when Nest Labs (an Alphabet company) introduced it five years ago. Now it
has competition: the Ecobee3 ($249), Honeywell's Lyric ($199) and versions from several smaller companies. Like programmable thermostats, learning thermostats automatically change the temperature in your house, except that they are able to program themselves after learning how cool or warm you like it. They collect information about your daily routine and temperature preferences, learn about your home (how quickly does it heat or cool?) and use algorithms to create a schedule that acknowledges your habits. They'll likely use less energy, too.
Subscribe to Kiplinger's Personal Finance
Be a smarter, better informed investor.
Save up to 74%
Sign up for Kiplinger's Free E-Newsletters
Profit and prosper with the best of expert advice on investing, taxes, retirement, personal finance and more - straight to your e-mail.
Profit and prosper with the best of expert advice - straight to your e-mail.
How it works. A learning thermostat saves energy in two main ways: It automatically sets a schedule of heating and cooling for your home—a step many owners of programmable thermostats fail to complete—and it knows when you're home or not and adapts accordingly. For example, after installation, the Nest defaults to a temperature of 68 degrees if heating and 76 degrees if cooling. During the first few days after you install such a thermostat, you adjust the temperature up or down when you feel uncomfortable or when you'll be away. Its "auto away" feature uses sensors to discern when no one is home to avoid cranking up the heat or air-conditioning when the house is empty.
The Nest and most of its competitors work with most low-voltage (24-volt) heating and cooling systems. (Electric baseboard heating is usually high-voltage.) To look up your system, use the "compatibility check" on the manufacturers' websites. Some high-efficiency heating-and-cooling systems require proprietary thermostats, which can't be replaced.
You can buy a learning thermostat from an online or big-box retailer, and even homeowners who aren't handy can install one in less than an hour. Professional installation generally costs $99 to $250 but may come with a longer warranty. Nest recommends professional installation for a dual-fuel system (such as a heat pump with a furnace) or for systems with a whole-home humidifier or dehumidifier.
If you have a zoned heating and air-conditioning system—say, with one thermostat downstairs and one upstairs—you'll ideally install a smart thermostat in each zone. Each therm­ostat will learn a separate schedule—so you can warm up the kitchen for breakfast while your bedroom cools down for the day—and they'll share information, too. Or you could install one smart thermostat in the busiest part of your home and keep a manual or programmable thermostat elsewhere.
One drawback of the Nest and the Lyric is that they don't support remote temperature sensors in other rooms. (However, you can add Wi-Fi Water Leak and Freeze Detectors, which cost $80 each, to the Lyric.) In the O'Learys' home, the thermostat monitors temperatures from a hallway but also controls air-conditioning and heating in the bedrooms, which can then sometimes get too hot or cold. The Ecobee3 works with up to 32 wireless remote sensors (2 for $79), to measure temperature and sense occupancy in multiple rooms. That's especially helpful if you have a large home or your thermostat isn't centrally located.
The smart home. Smart-thermostat manufacturers design their products to connect with other smart devices. If you anticipate investing in an expanded smart system, before you spring for a new thermostat, look into which one gives you most of what you want.
O'Leary anticipates adding other smart products to his Nest. With a single Nest, you can run up to 18 Nest Protect smoke and carbon monoxide alarms ($99 each) and up to 20 Nest Cam Indoor security cameras ($199 each or three for $497). In the event of an alarm, the Nest Protect can shut down the furnace to avoid generating more carbon monoxide and circulating smoke. Both devices will send alerts, and you can control alarms from your phone. The alarms and cameras also sense occupancy and feed that information to the thermostat to modify the heating-and-cooling schedule.
The thermostats even work with other manufacturers' smart devices, typically including door locks, lights, switches and motion sensors. For example, if you leave home and forget to turn off the lights and lock the door, the Nest system can do it for you. The Nest can also work with a ceiling fan, a lawn-sprinkler controller and even a Sleep Number smart bed. The Nest and Ecobee3 are compatible with the Wink home-automation system (www.wink.com). The Ecobee3 and Lyric work with a wide array of devices via the Apple HomeKit (www.apple.com/ios/home) and with a more limited selection via Samsung Smart Things (www.smartthings.com).
The Nest and Ecobee3 collect and store data about your energy usage. With the Nest, if you opt in, you'll receive a monthly e-mail that sum­marizes your energy usage and compares it with that of other Nest users. Smart-thermostat manufacturers will also send software updates to improve performance. However, that can backfire, as it did last winter when a bug in a Nest update turned off many users' thermostats, leaving them temporarily in the cold.
Get a Rebate
Some energy companies will rebate part of the cost of a smart thermostat or even give you a free learning thermostat (including installation) if you sign up for certain plans. For example, the Nest's utility partners provide incentives for using less energy during peak-demand periods or for allowing the Nest to tweak your thermostat settings seasonally or at times of day when energy is most expensive. Austin Energy in Texas provides an $85 rebate if you allow it to adjust an approved smart thermostat, including the Nest and Ecobee3, when the demand for energy is highest. To check for financial incentives, visit the thermostat manufacturers' websites or your utility's website, or search by zip code at www.dsireusa.org.
Take Our Quiz: How Long Should It Last?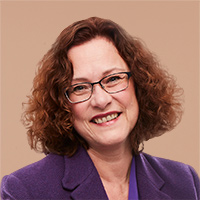 Contributing Writer, Kiplinger's Personal Finance
Esswein joined Kiplinger in May 1984 as director of special publications and managing editor of Kiplinger Books. In 2004, she began covering real estate for Kiplinger's Personal Finance, writing about the housing market, buying and selling a home, getting a mortgage, and home improvement. Prior to joining Kiplinger, Esswein wrote and edited for Empire Sports, a monthly magazine covering sports and recreation in upstate New York. She holds a BA degree from Gustavus Adolphus College, in St. Peter, Minn., and an MA in magazine journalism from the S.I. Newhouse School at Syracuse University.