Walmart (WMT) Has Found a Winning Formula
The mega-retailer's fourth-quarter results show strong brick-and-mortar performance, still-explosive e-commerce expansion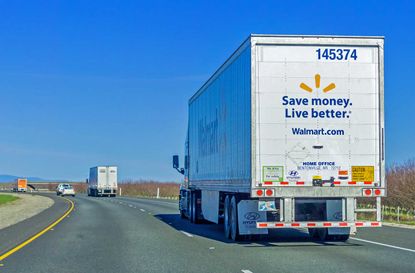 (Image credit: Getty Images)
If December's reported lull in retail spending was supposed to be a sign of waning consumerism, Walmart (WMT) didn't get the memo. The world's biggest retailer posted blowout fourth-quarter numbers, topping earnings and revenue estimates on surprisingly strong same-store sales growth. That sparked a swelling of optimism in shareholders, who extended a strong year-to-date rally in WMT stock.
For the quarter ended Jan. 31, Walmart turned $138.8 billion worth of revenue into per-share adjusted earnings of $1.41. Analysts were only modeling profits of $1.33 per share, a slight improvement on the $1.30 earned a year ago. Sales were up 1.9% year-over-year and topped analyst estimates of $138.7 billion.
The absence of Toys "R" Us on the retailing landscape was a contributing factor in last quarter's progress, though electronics sales were strong as well.
Subscribe to Kiplinger's Personal Finance
Be a smarter, better informed investor.
Save up to 74%
Sign up for Kiplinger's Free E-Newsletters
Profit and prosper with the best of expert advice on investing, taxes, retirement, personal finance and more - straight to your e-mail.
Profit and prosper with the best of expert advice - straight to your e-mail.
The crowning achievements were Walmart's same-store sales growth of 4.2% – versus estimates of a 3.2% improvement – and 43% growth in e-commerce revenue that affirms the company is capable of competing with rival Amazon.com (AMZN).
Indeed, the retailer's Q4 numbers threw some shade on Amazon's dominance of the e-commerce arena.
E-Commerce Is Walmart's Key Growth Driver
Walmart, once largely left behind on the e-commerce front, has spent the past couple of years and more than $2 billion to win back market share.
The first sign that the plan was working in earnest was the 63% surge in online sales recorded during the first quarter of calendar 2017. Although the pace has slowed in the meantime, it hasn't fallen off tremendously. Last quarter's 43% increase in e-commerce revenue extends a long-standing, likely sustainable, pace of strong double-digit progress for WMT. For the full year, online revenue growth averaged 40%.
At least some of that sustained growth can be attributed to more, and more thoughtful, e-commerce offerings.
As part of the company's deeper penetration into the e-commerce arena, Walmart also has acquired higher-end brand names such as Moosejaw and ModCloth. The tactic appears to be working.
"Walmart is successfully broadening its online base of customers and is now attracting both younger and more affluent demographics," writes GlobalData Retail's managing director Neil Saunders, who adds, "These are early days, but Walmart is now a serious contender in the online space and presents a much more serious threat to Amazon than it did 18 months ago."
There's still lots of room for growth on the online-shopping front, too. While Walmart is now only behind eBay (EBAY) and Amazon.com in terms of e-commerce market share, after recently passing Apple (AAPL), eMarketer reports that the world's biggest brick-and-mortar retailer still only controls less than 5% of the U.S. e-commerce market.
Perhaps more important going forward, Walmart's e-commerce arm will be better positioned to add rather than subtract from the bottom line. CEO Doug McMillion commented during the quarterly earnings conference call that repeat visitors looking at a wider assortment of merchandise, as well as shipping costs improving, ultimately will result in better profitability.
While the strong Q4 report answers some questions, it raises others ... not the least of which has to do with the uncertainty surrounding last week's retail sales report from the Census Bureau.
December's Retail Spending Report in Question
The U.S. Census Bureau on Feb. 14 indicated that December's adjusted level of retail spending fell 1.2% from November's figure. It was the largest month-to-month drop in nearly a decade and coincided with the beginning of what ended up being a record-breaking 35-day government shutdown.
For some cautious observers such as Societe Generale economist Omair Sharif, that backdrop may only be coincidental. He responded to doubts about the alleged invalidity of the report, "It's certainly possible that we see an upward revision when the January report is released, but it's not clear to me that we should dismiss this report altogether, and none of what I've seen/heard about why today's report is 'wrong' holds much water."
For most others, however, December's initial report – which is subject to revision – likely won't be an accurate status report for most retail stocks.
Pantheon Macroeconomics analyst Ian Shepherdson opined of the December retail spending report, "These data are so wild that we have to expect hefty upward revisions, but if they stand, they are very unlikely to be representative of the trend over the next few months. The consumer is no longer enjoying tax cuts or falling gas prices, but that's no reason to expect a rollover."
His take echoed similar concerns voiced by other professionals.
WMT Stock: Looking Ahead
While Walmart is developing an e-commerce arm that could prove to be a true challenge to Amazon.com, the relatively new focus is only part of a much larger effort to reshape the company into a complete omnichannel entity.
As of the quarter ended in December, 2,100 of its 5,355 U.S. stores offered curbside grocery pickup, and roughly 800 offered grocery delivery services. By the end of the year, Walmart anticipates 3,100 offering curbside pickup, and 1,600 stores making grocery deliveries.
Store growth, meanwhile, will take a backseat to more digital initiatives. The company expects to open just 10 new U.S. locations this year, jibing with McMillon's comment, "We're excited about the work we're doing to reach customers in a more digitally connected way. Our commitment to the customer is clear – we'll be there when, where and how they want to shop and deliver new, convenient experiences that are uniquely Walmart."
The ongoing melding of offline and online sales efforts, the company believes, will drive overall company-wide revenue growth of at least 3% this year, boosted by 5% revenue growth overseas. American same-store sales are expected to improve between 2.5% and 3.0%. E-commerce sales growth is expected to slow to 35%, on average, this year, though Walmart has topped online revenue estimates more often than not in recent quarters.
The retailer also suggested that operating income would fall slightly this year. But similar to revenues, profits have reliably come in ahead of analyst expectations – in fact, they've beaten estimates in 11 of the past 12 quarters.
Tuesday's advance has driven WMT stock to a well-above-market valuation of 22 times estimates for next year's profits, and the yield on the stock, at 2.1%, is on the very low end of its 10-year range. But where Walmart shares might be a little lacking in value, they are making up for it via an increasingly optimistic outlook for not just holding off Amazon, but continuing to grow.
Earlier in the month, Nextdoor CEO and Walmart board member Sarah Friar commented, "Seeing the company, particularly CEO Doug McMillon, be willing to lean in on (the advent of online shopping) really impressed me. They're not going to just sit around. They are going to really get out over the edge of their skis to be a great company for the next hundred years."
Last quarter's results underscore Friar's optimistic assessment.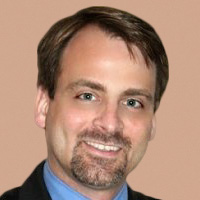 Contributing Writer, Kiplinger.com
James Brumley is a former stock broker, registered investment adviser and Director of Research for an options-focused newsletter. He's now primarily a freelance writer, tapping more than a decade's worth of broad experience to help investors get more out of the market. With a background in technical analysis as well as fundamental analysis, James touts stock-picking strategies that combine the importance of company performance with the power of stock-trade timing. He believes this dual approach is the only way an investor has a shot at consistently beating the market. James' work has appeared at several websites including Street Authority, Motley Fool, Kapitall and Investopedia. When not writing as a journalist, James works on his book explaining his multi-pronged approach to investing.