These States Won't Tax Your Mega Millions Jackpot
The $1.58 billion Mega Millions lottery jackpot has a winner. But there were plenty of lower-tier prizes too. Will your state tax your payout?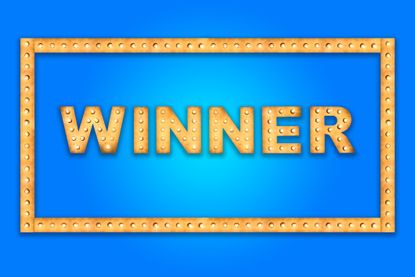 (Image credit: Getty Images)
There's a Mega Millions winner in Florida from Tuesday's August 8 drawing for the $1.58 billion advertised jackpot. That's an estimated cash payout of about $783.3 million. However, as you know, the Mega Millions winner will have to pay considerable federal taxes on that prize.
The IRS takes federal tax "off the top." But the winner then pays additional federal income taxes based on the tax rate tied to their federal tax bracket, which will be high due to the multibillion-dollar payout. Depending on where they live, the winner may also pay state taxes. (The same is true for a Powerball winner.)
Note: In the case of the August 8 drawing, the Mega Millions winning ticket was sold in Florida, a state that doesn't tax lottery payouts. (More on that below.)
Subscribe to Kiplinger's Personal Finance
Be a smarter, better informed investor.
Save up to 74%
Sign up for Kiplinger's Free E-Newsletters
Profit and prosper with the best of expert advice on investing, taxes, retirement, personal finance and more - straight to your e-mail.
Profit and prosper with the best of expert advice - straight to your e-mail.
These 8 States Don't Tax Lottery Winnings
But if you live in certain states and win the Mega Millions lottery, you won't have to pay that additional state tax, which means a lot of savings compared to someone who wins in a state that does tax Mega Millions winnings.
Here are 8 U.S. states that don't impose taxes on lottery winnings. However, it is important to note that these states are still required to withhold federal taxes from your prize.
Wyoming
Wyoming won't tax your Mega Millions prize and is one of 13 states that won't tax retirement income.
And if that wasn't enough good news for residents, Wyoming has no personal or corporate income taxes and no estate or inheritance taxes. It's also been ranked this year by Kiplinger as a low-tax state for middle-class families.
Washington
Washington doesn't impose a personal income tax and so won't tax lottery winnings, including your Mega Millions prize, at the state level. However, the state's Supreme Court recently upheld a capital gains tax that has caused some controversy.
Additionally, in July, gas prices in Washington surpassed those in California, making them the highest in the U.S. for a while.
Texas
Texas is another state that won't tax your lottery winnings. That's good news for the ticketholder who matched five white balls and the Megaplier for a $4 million dollar prize in the August 1 Mega Millions drawing. (A lucky ticketholder won $1 million in the most recent August 4 drawing.)
According to lottery officials, "Texas has had more multi-million second-tier [Mega Millions] prizes than any other jurisdiction."
Tennessee
Residents of Tennessee don't have to pay taxes on their Mega Millions winnings, since the state doesn't have an income tax. And, a lucky $1 million winning ticket was sold in TN that matched 5 numbers in the Friday, August 4 drawing.
Additionally, there are several sales tax holidays and grocery tax relief programs available to residents Right now, Tennessee residents have a 3-month grocery tax holiday.
South Dakota
If you win a lottery jackpot in South Dakota, you won't have to pay any state tax on your winnings because the state doesn't have a personal income tax.
However, it's worth noting that the state and local sales tax rate is relatively low, but sales tax is applied to groceries and clothing.
New Hampshire
In New Hampshire, you won't have to pay state tax on your lottery winnings because the state doesn't have an income or sales tax. (That's great for the recent winning $40,000 Mega Millions ticket sold in the state.)
However, it's important to note that property taxes are relatively high in the New Hampshire and dividends and interest income are taxed at 5%.
Florida
Florida also doesn't tax lottery winnings, so your Mega Millions prize will only be subject to federal taxes. Florida is also one of nine states that don't have a personal income tax. That's great news for the $1.58 billion winning ticket sold in the Sunshine State from the August 8 Mega Millions drawing.
Additionally, a newly passed tax relief bill in Florida enables residents to enjoy tax-free purchases on several items. In fact, there are six sales tax holidays going on this year in the state.
California
If you win the Mega Millions jackpot in California, you'll be happy to know that there are no taxes on lottery winnings in the state. That's great news for two winning California tickets that matched five white balls for $ 1 million prizes in the August 1 Mega Millions drawing.
However, California has a reputation for high taxes partly due to the expensive prices of certain goods. Additionally, the state has one of the highest sales tax rates in the United States and residents regularly face high gas taxes.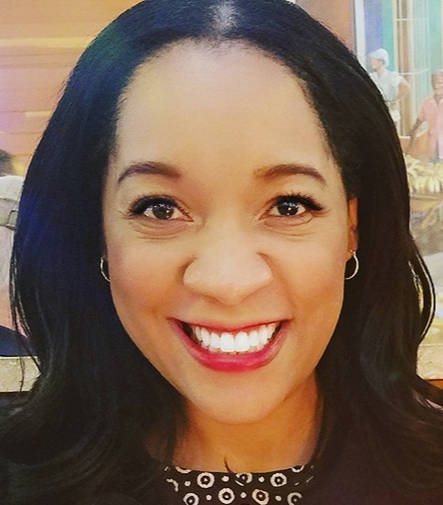 Senior Tax Editor, Kiplinger.com
As the senior tax editor at Kiplinger.com, Kelley R. Taylor simplifies federal and state tax information, news, and developments to help empower readers. Kelley has over two decades of experience advising on and covering education, law, finance, and tax as a corporate attorney and business journalist.