SAVE MONEY ON ENTERTAINMENT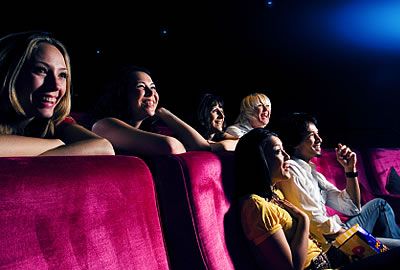 Having fun doesn't mean you have to blow your budget.
If your recent "nights out" consist of a walk to your mailbox to pick up your latest Netflix movie or browsing the shelves at your local Wal-Mart, it's time to get back in the saddle.
Here are 12 fun ways to get more out of your entertainment dollar:
1/13
WAIT TO THE LAST MINUTE
the theater may start selling "rush" tickets at a fraction of the price
keep your plans flexible
2/13
CHECK OUT THE LIBRARY
enjoy DVDs and books for free
3/13
WORK OR VOLUNTEER
have some fun and make a buck at the same time
4/13
WATCH FOR DISCOUNT DAYS
Some even offer free admission on certain days of the month
5/13
TEAM UP FOR BABYSITTING
trade off watching each other's kids
6/13
CATCH A MATINEE
cheap tickets to movies, theater productions and other shows if you attend in the early afternoon
save money on dining out
7/13
GO WITH A GROUP
get a 10% (or more) discount to many exhibitions and events
8/13
GET MOVING
check out community centers in your area
9/13
GIVE THE SECRET HANDSHAKE
through clubs and associations you belong to
10/13
GO BACK TO COLLEGE
student musical performances, film festivals, art exhibits, theater productions, dance recitals, sporting events and more
11/13
FIRE YOUR VIDEO STORE
scope out DVD kiosks in your neighborhood
shave your movie costs from $20 a month to a mere $4
12/13
HEAD OUTDOORS
hiking, picnicking, bird watching, fishing, kayaking or camping
13/13
MORE WAYS TO SAVE MONEY
Save Money on Investing
Save Money on Food
Save Money on Transportation
Save Money on Travel
Save Money on Utilities
Save Money on Phone, Internet and TV
Save Money on Credit, Debt & Banking
Click here (opens in new tab) to print, email or comment on this slide show.