RBC Capital: 5 Tech Stocks to Buy Before Earnings
Earnings season is here, and the technology sector is entering the spotlight.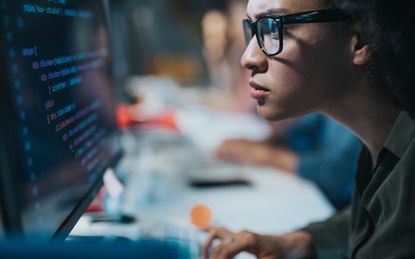 (Image credit: Getty Images)
Earnings season is here, and the technology sector is entering the spotlight. Tech stocks will be reporting over the next few weeks, and based on some omens from the first few results, it could be ugly. For instance, Nvidia (NVDA (opens in new tab)) has thrown up yet another profit warning, citing weakening conditions in China, among other things. And Apple (AAPL (opens in new tab)) just reported its first decline in both sales and profits for a holiday quarter in the iPhone era.
Every company has the potential to deliver a surprise announcement that catches the market off-guard. The key is identifying the ones likeliest to please Wall Street. So, which tech stocks are primed to outperform this quarter?
RBC Capital's Mark Mahaney (Track Record & Ratings (opens in new tab)) is a Top 30 analyst among the 5,000-plus analysts ranked by TipRanks. He has an impressive 65% success rate and 21.3% average return. And he has released a report setting out his expectations for top technology stocks going into the print.
Here are the best tech stocks to buy before earnings, based on the bullish expectations of Mahaney and RBC. But these aren't just earnings plays, nor are quarterly results make-or-break moments for these companies. All five stock picks are top ideas in general that boast serious growth potential for 2019 and beyond.
Data is as of Jan. 29, 2019. Stocks are listed in alphabetical order.
Contributing Writer, Kiplinger.com
Harriet Lefton, originally from the U.K., began her career as a journalist specializing in the niche world of metal markets. She graduated from the University of Cambridge before becoming a qualified U.K. lawyer. Now she has turned her attention to the world of financial blogging, covering U.S. stocks, analysts and all manner of things finance-related.