10 Tech Stocks to Watch Like a Hawk This Spring
The first-quarter earnings season is here, and this one is an important one.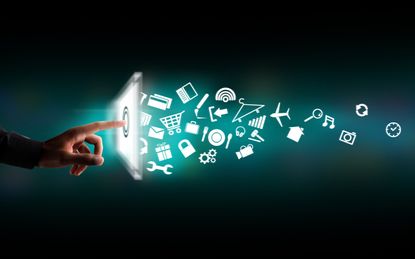 (Image credit: Getty Images)
The first-quarter earnings season is here, and this one is an important one. That's because we should see the effects not only of an economy that's heating up, but the massive corporate tax cuts signed in at the end of 2017.
So far, it mostly has been financial stocks. But the really interesting part of earnings season will come in the latter part of April and early May, when the most important tech stocks' results start to flow in earnest.
Mike Bailey, director of research for independent investment management and wealth services firm FBB Capital Partners, thinks the next few weeks could prove compelling for most of the names in the technology industry.
"Steady demand for new tech hardware and software coupled with a weaker dollar are driving sales, while lower tax rates and major share repurchases are boosting earnings," he says, adding, "Generally clean balance sheets mean rising interest rates should have only a modest impact on tech profits during Q1."
Here's a closer look at 10 tech stocks that represent arguably the 10 most important quarterly earnings releases from the sector. Every investor likely has a stake in at least a couple of these names. Not to mention, their results also could have an impact on several other companies not on this list.
Data is as of April 17, 2018. Click on ticker-symbol links in each slide for current share prices and more.
Contributing Writer, Kiplinger.com
James Brumley is a former stock broker, registered investment adviser and Director of Research for an options-focused newsletter. He's now primarily a freelance writer, tapping more than a decade's worth of broad experience to help investors get more out of the market. With a background in technical analysis as well as fundamental analysis, James touts stock-picking strategies that combine the importance of company performance with the power of stock-trade timing. He believes this dual approach is the only way an investor has a shot at consistently beating the market. James' work has appeared at several websites including Street Authority, Motley Fool, Kapitall and Investopedia. When not writing as a journalist, James works on his book explaining his multi-pronged approach to investing.