The World's Greatest Stocks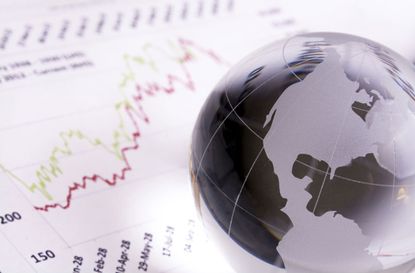 (Image credit: Thinkstock)
If you want to invest in stocks, we have two words of advice: Go global.
With the U.S. accounting for just 22% of the world's economic activity, it's hard to justify owning only domestic stocks. In that vein, we've identified 10 great stocks from around the world. In compiling the list, we started with a few simple requirements. First, the stocks had to trade in the U.S. (that's not always the case for foreign companies).
Next, we wanted companies with superior profit-growth prospects. We also wanted stocks that are on an upward trajectory; each of the U.S. stocks had to have beaten Standard & Poor's 500-stock index over the past five years, and each of the foreign stocks had to have outpaced the MSCI EAFE index. Finally, although we recognize that great companies never come cheap, we made sure our picks did not trade at sky-high valuations.
After polling investing experts and doing some digging on our own, we found 10 strong candidates.
Disclaimer
Share prices, returns and related data are as of June 5. Price-earnings ratio is based on estimated earnings for 2015 or the company's current fiscal year. Sources: Morningstar, Thomson Reuters, Yahoo.

Contributing Editor, Kiplinger's Personal Finance
Kristof, editor of
SideHusl.com
, is an award-winning financial journalist, who writes regularly for
Kiplinger's Personal Finance
and CBS MoneyWatch. She's the author of
Investing 101, Taming the Tuition Tiger
and
Kathy Kristof's Complete Book of Dollars and Sense
. But perhaps her biggest claim to fame is that she was once a
Jeopardy
question: Kathy Kristof replaced what famous personal finance columnist, who died in 1991? Answer: Sylvia Porter.