The Best New Stocks to Buy in 2020 (And 2 to Avoid)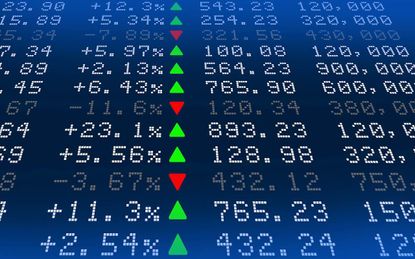 (Image credit: Getty Images)
2019 was an explosive year for new stocks … for better, and for worse.
The year greeted a plentiful number of initial public offerings (IPOs) – 160, to be exact, that collectively raised more than $46 billion. That figure included numerous notable names, including Slack Technologies (WORK (opens in new tab)) and Pinterest (PINS (opens in new tab)). Saudi Arabia even got in on the action, listing the world's largest IPO as oil giant Saudi Aramco went public at a valuation of $1.7 trillion. For context, Apple (AAPL (opens in new tab)) – heretofore Earth's largest company – currently is worth $1.4 trillion by market value.
Should you buy new stocks? Well, for one, you might already own them, in one way or another. Pensions, mutual funds, even insurers invest in IPOs. But it's one thing to own a tiny percentage along with a giant basket of other stocks – it's another to buy a single IPO that could end up representing a few percent of your overall portfolio.
Still, these newly public stocks are often in their early growth stages, making them fraught with risk but also full of upside potential. It's often best to wait a few months after an offering to allow the initial hype to fade and allow Wall Street to focus more on the fundamentals, making now the best time to really start examining 2019's IPOs as prospective holdings.
Read on as we examine six new stocks: four that look like buys, and two that could have a bumpier road ahead.
Contributing Writer, Kiplinger.com
Email: ken.berman@gorillatrades.com
Website:
gorillatrades.com
(opens in new tab)
LinkedIn:
Gorilla Trades
(opens in new tab)
Phone: (866) 222-6639
Ken Berman has been buying and selling stocks since he was a teenager and met with early success trading then-fledgling biotech stocks like Amgen, Biogen and Immunex. He later became a broker and worked for two wire houses, where he developed a proprietary system for buying and selling equities. In 1999, Mr. Berman formalized his method under the Gorilla Trades name and now has subscribers in the U.S. and 55 other countries around the world.