The 18 Best Stocks to Buy for the Rest of 2018
We're almost to the halfway point of the year, and so far … not so good.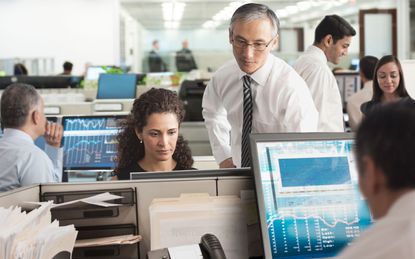 (Image credit: Getty Images)
We're almost to the halfway point of the year, and so far … not so good. The market has disappointed, and the investing landscape has shifted drastically in a very short time. Thus, investors looking for the best stocks to buy to turn things around for the rest of the year will find that the path looks considerably different than it did back in January.
The Standard & Poor's 500-stock index is technically up since 2017's close, but the 2.2% gains for the year-to-date aren't exactly impressive. Even more troubling is that we're entering a lethargic time of year well behind the 3.6% YTD gain the market averages by the end of May.
The market certainly can catch up, though it's equally capable of falling further behind. We don't know what exactly is in the cards for the next seven months … but we do know that some stocks are better positioned than others to mount a strong finish to 2018.
Which stocks? Great question. We dug deep, asked experts and turned over some offbeat stones in a search for the market's top bets for the rest of the year. Here are the 18 best stocks to buy at the moment.
Data is as of May 23, 2018. Stocks are listed in alphabetical order.
Contributing Writer, Kiplinger.com
James Brumley is a former stock broker, registered investment adviser and Director of Research for an options-focused newsletter. He's now primarily a freelance writer, tapping more than a decade's worth of broad experience to help investors get more out of the market. With a background in technical analysis as well as fundamental analysis, James touts stock-picking strategies that combine the importance of company performance with the power of stock-trade timing. He believes this dual approach is the only way an investor has a shot at consistently beating the market. James' work has appeared at several websites including Street Authority, Motley Fool, Kapitall and Investopedia. When not writing as a journalist, James works on his book explaining his multi-pronged approach to investing.