3 Reasons (Other Than Warren Buffett) to Buy Berkshire Stock
Shares in Warren Buffett's Berkshire Hathaway (symbols BRK.A and BRK.B) enjoyed a market-beating 2016.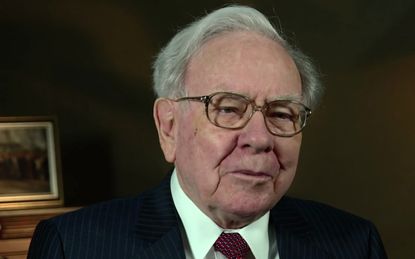 (Image credit: USA International Trade Administration)
Shares in Warren Buffett's Berkshire Hathaway (symbols BRK.A and BRK.B) enjoyed a market-beating 2016. The lower-priced and more actively traded Class B shares surged 23.4% last year, compared with a 9.5% gain for Standard & Poor's 500-stock index. Some who follow the company think investors can look forward to more of the same this year.
"We expect the outperformance to continue in 2017 as the outlook for [Berkshire's] major segments improves and upside remains from corporate tax reform and infrastructure spending," wrote UBS analyst Brian Meredith in a recent research note.
Buffett's decades-long track record of success is reason enough to invest in Berkshire, but the 86-year-old won't be around forever. (Buffett's successor has been chosen, according to the company, though the identity of the pick hasn't been revealed publicly.) So here are three good reasons other than Buffett to invest in Berkshire Hathaway's stock right now.
1/3
Gains in Its Non-Insurance Businesses
Berkshire is a conglomerate that owns dozens of businesses. Among the most notable is Geico, the popular auto insurer. But its non­insurance businesses have become much more important to the bottom line. According to UBS, non-insurance businesses – everything from railroads to specialty manufacturers – have gone from accounting for less than 5% of pretax earnings a decade ago to almost 75% today.
Conditions are ripe for Berkshire's so-called Powerhouse Six non-insurance businesses to perform well in 2017, says David Kass, a professor at the University of Maryland's Robert H. Smith School of Business who studies Buffett and is a Berkshire shareholder.
"The 'Powerhouse Six,' which consists of its BNSF railroad [Burlington Northern Santa Fe], Berkshire Hathaway Energy, Marmon, Lubrizol, IMC and Precision Castparts, represent the bulk of its non-insurance earnings," Kass says. "BNSF results should improve in 2017 with increasing rail volumes. Manufacturing operations should also improve along with the energy sector and the improving economy in 2017."
2/3
Some Better Results in Insurance, Too
As diversified as Berkshire is, its insurance businesses, led by Geico, are still critical to its financial health. Although the auto insurer struggled in 2016, the business is moving in the right direction. "We foresee results improving at Geico as rate increases continue," according to UBS, which noted that revenue increased 13.6% year-over-year in the third quarter of 2016, after averaging 11.5% quarterly growth in the first half of the year.
Meanwhile, Berkshire Hathaway Re continues to find opportunities in the reinsurance market, which involves selling insurance to other insurers to mitigate risk. American International Group (AIG), for example, recently paid Berkshire about $10 billion to take responsibility for some AIG insurance claims if they run unexpectedly high.
3/3
The Share Price Is Right
UBS says the market is not pricing in the improving outlook for Berkshire's various operating segments. Kass agrees: "At Berkshire Hathaway's current price of about $240,000 per Class A share, it is being valued by the market at less than 1.5 times its book value, which is below its 30-year historical average of 1.6." Book value (assets minus liabilities) is Buffett's preferred measure of Berkshire's performance.
The three analysts tracked by Zacks Investment Research who follow Berkshire have a "strong buy" recommendation on the stock. The Class B shares ended trading on January 26 at $164.92.
Kass adds that Berkshire has at least $65 billion available for one or more large acquisitions in 2017, which could add substantially to its profits this year and beyond. In 2016, Berkshire acquired manufacturer Precision Castparts in a deal valued at $37.2 billion.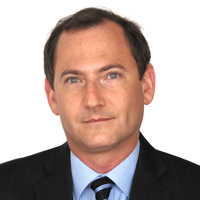 Senior Investing Writer, Kiplinger.com
Dan Burrows is Kiplinger's senior investing writer, having joined the august publication full time in 2016.
A long-time financial journalist, Dan is a veteran of SmartMoney, MarketWatch, CBS MoneyWatch, InvestorPlace and DailyFinance. He has written for The Wall Street Journal, Bloomberg, Consumer Reports, Senior Executive and Boston magazine, and his stories have appeared in the New York Daily News, the San Jose Mercury News and Investor's Business Daily, among other publications. As a senior writer at AOL's DailyFinance, Dan reported market news from the floor of the New York Stock Exchange and hosted a weekly video segment on equities.
Once upon a time – before his days as a financial reporter and assistant financial editor at legendary fashion trade paper Women's Wear Daily – Dan worked for Spy magazine, scribbled away at Time Inc. and contributed to Maxim magazine back when lad mags were a thing. He's also written for Esquire magazine's Dubious Achievements Awards.
In his current role at Kiplinger, Dan writes about equities, fixed income, currencies, commodities, funds, macroeconomics, demographics, real estate, cost of living indexes and more.
Dan holds a bachelor's degree from Oberlin College and a master's degree from Columbia University.
Disclosure: Dan does not trade stocks or other securities. Rather, he dollar-cost averages into cheap funds and index funds and holds them forever in tax-advantaged accounts.