Our 5 Fave Teen Fashion Stocks
Some trendy teen retailers can make totally hot stocks.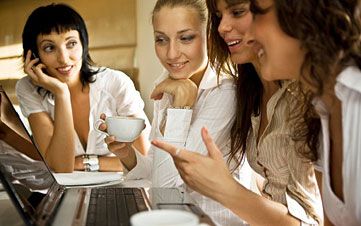 (Image credit: Kane Farabaugh)
Some trendy teen retailers can make totally hot stocks. And you can spot which shops all the cool kids think are worth investing in now with a trip to the mall -- mixed in with more traditional investing homework, of course.
Keep in mind that teens and fashion trends can be fickle. "It's a tough sector to be in, especially when the economy is weak," says Brian Sozzi, chief analyst for NBG Productions, an independent stock-market research firm. "Many parents are going to take some money out of the back-to-school spending budgets."
But if you're willing to bet part of your portfolio on teen fashionistas, here are five retailers we think are good picks.
(Editor's Note: This story has been updated since its original publication in the July 2011 issue of Kiplinger's Personal Finance magazine.)
1/6
American Eagle Outfitters (
The hands-down winner for fashion among teen retailers is American Eagle, says Sozzi. Sales rose 18% in the quarter that ended in April compared with the same period last year, and earnings went up 38%. Analysts on average project that sales for the fiscal year that ends in January 2013 will rise about 7% and that earnings per share will surge 45%.
American Eagle's finances look fabulous, with no debt and plenty of cash. New chief executive Robert Hanson is looking to cut costs by closing slower stores, as well as the company's poorly performing children's brand, 77kids. And American Eagle is aiming to double the number of its outlet stores and increase its online sales.
2/6
Guess (
Guess has a stellar fashion brand that extends well beyond the jeans that made the company famous. Business has suffered recently in Europe, where many economies are struggling and Guess pulls 38% of its sales. But the company has held steady in North America and Asia, continues to expand aggressively, specifically in Germany, Russia and China, and has a healthy balance sheet.
Guess isn't growing as fast as some retailers, but the stock is cheaper than most, trading at just 11 times estimated earnings for the fiscal year that ends in January.
3/6
Hot Topic (
A cost-cutting strategy that new management began implementing last year is paying off. In the quarter that ended in April, Hot Topic posted earnings of 9 cents per share, compared with a 17-cent per share loss in the same period last year, and sales increased 6.4%.
Plus, the store is moving away from "goth" fashions and toward more pop-culture merchandise, such as Super Mario-themed items, to appeal to a larger, mainstream crowd. Hot Topic recently boosted its quarterly dividend by a penny a share, to 8 cents.
4/6
Phillips-Van Heusen (
In May 2010, the clothing maker and retailer formerly known as Phillips-Van Heusen acquired Tommy Hilfiger, which along with PVH's highly profitable Calvin Klein brand should continue to drive earnings gains.
The brands are gaining market share while the company is paying down debt. Analysts see earnings growth of 14% annually over the next few years.
5/6
Polo Ralph Lauren (
Known for its iconic horse logo, Ralph Lauren has positioned itself not just as a premium clothing brand but as a high-end lifestyle.
The retailer is expanding overseas, with the goal of capturing an equal share of its sales from the U.S., Europe and Asia. In February 2011, the company doubled its quarterly dividend and increased a stock-buyback program.
6/6