10 Funds to Buy for FAANG Exposure
Does "FOMO" – fear of missing out – have you down?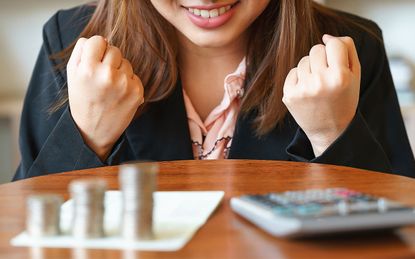 (Image credit: Getty Images)
Does "FOMO" – fear of missing out – have you down? If you're in the stock market but too scared of tech stocks, you might be feeling a twinge of regret right now.
The famous FAANG stocks – Facebook (FB (opens in new tab)), Amazon.com (AMZN (opens in new tab)), Apple (AAPL (opens in new tab)), Netflix (NFLX (opens in new tab)) and Google parent Alphabet (GOOGL (opens in new tab)) – returned 49% on average in 2017. These companies simply crushed the Standard & Poor's 500-stock index, which gained a bit more than 19% last year.
If you're worried that these gains are divorced from fundamentals, you're barking up the wrong tree. All of these companies are growing revenues year-over-year, and all but Amazon are on pace for year-over-year profit gains (Amazon has been open about its reason for earnings declines: heavy investment into Amazon Prime content, warehouses and other improvements).
What's more, the price investors are paying for that growth is conservative relative to the broader market. James Wang, internet analyst at ARK Investment Management, sees many valuations for tech stocks being lower than the broader market. "For example, Facebook is growing revenue at 47% but trades at P/E of 33. It's much cheaper than the S&P 500 average of 4% growth and 26 P/E," he says, noting that investors can buy FAANGs' growth for cheaper than the broader market's growth.
You can access these stocks individually, but funds are an attractive alternative. Buying funds that are heavily invested in FAANG stocks allows you to ride them higher while also benefiting from other technological trends. Here are 10 funds that offer the best of several worlds.
Data is as of Jan. 29, 2018. Yields represent the trailing 12-month yield, which is a standard measure for equity funds. Funds listed in reverse order of FAANG exposure. Click on ticker-symbol links in each slide for current share prices and more.
Contributing Writer, Kiplinger.com
Michael Foster is the Lead Research Analyst for Contrarian Outlook, where he writes CEF Insider. He has written on high-income assets, dividends, closed-end funds and exchange-traded funds for a number of publications including Forbes, Bankrate and SeekingAlpha. Michael finished his PhD in 2008 and has been advising investors since 2011.