10 Stable Stocks to Buy Now for a Wobbly Market
The past several weeks have been frustrating for investors.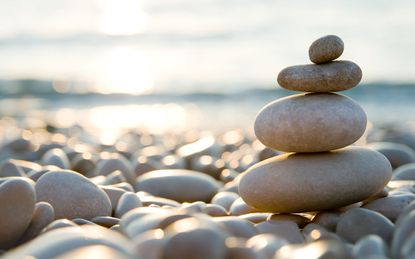 (Image credit: Getty Images)
The past several weeks have been frustrating for investors. While an eight-day win streak for the Dow Jones Industrial Average showed we're clearly not in the throes of a bear market, things largely still aren't very bullish, either. We're still in the midst of a garden-variety correction, and as many traders have been reminded, corrections are a process rather than a short-lived event.
The current process might not be completed just yet. Indeed, after an incredible unfettered runup over the course of 2017, it could be weeks before the market finds a true floor and is able to rekindle its former bullishness.
That doesn't necessarily mean investors must simply ride it out with what they have. The right stocks can minimize market volatility, and maybe even drive gains at a time of year that's lethargic, at best.
Here are 10 stocks to buy now for their resiliency, dependability and stability. Some are perennial winners, others are counter-cyclical plays and still others are special-situation opportunities. In all cases, however, these shares look relatively immune to the broad market's uncertainty.
Data is as of May 14, 2018. Click on ticker-symbol links in each slide for current share prices and more.
Contributing Writer, Kiplinger.com
James Brumley is a former stock broker, registered investment adviser and Director of Research for an options-focused newsletter. He's now primarily a freelance writer, tapping more than a decade's worth of broad experience to help investors get more out of the market. With a background in technical analysis as well as fundamental analysis, James touts stock-picking strategies that combine the importance of company performance with the power of stock-trade timing. He believes this dual approach is the only way an investor has a shot at consistently beating the market. James' work has appeared at several websites including Street Authority, Motley Fool, Kapitall and Investopedia. When not writing as a journalist, James works on his book explaining his multi-pronged approach to investing.