10 Must-Watch Third-Quarter Earnings Reports
The third-quarter earnings season is officially here.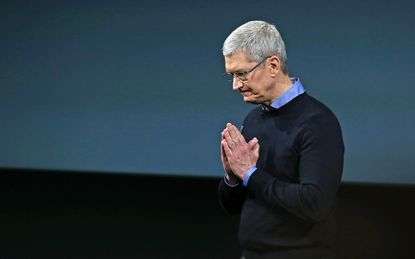 (Image credit: Getty Images)
The third-quarter earnings season is officially here. While Alcoa's (AA (opens in new tab)) Oct. 18 announcement will be touted as the starting line for the wave of quarterly reports, it's not actually the first major name to unveil its numbers … and it's certainly not the last.
It's also one of the least important earnings reports to worry about.
While aluminum was once a critical piece of the economic engine, it's not only a minor matter now, but volatile commodity prices have made Alcoa's bottom line anything but a barometer for the broad economy's strength.
Instead, we've scoured the earnings calendar for 10 companies with quarterly reports that every investor should watch. In some cases, the company in question must do well just to keep that organization's fragile stock propped up. In other cases, a corporation's bottom line is an indication of how well its industry – or the economy as a whole – is faring.
Data is as of Oct. 10, 2017. Stocks are ordered by earnings announcement date. Click on symbol links in each slide for current share prices and more.
Contributing Writer, Kiplinger.com
James Brumley is a former stock broker, registered investment adviser and Director of Research for an options-focused newsletter. He's now primarily a freelance writer, tapping more than a decade's worth of broad experience to help investors get more out of the market. With a background in technical analysis as well as fundamental analysis, James touts stock-picking strategies that combine the importance of company performance with the power of stock-trade timing. He believes this dual approach is the only way an investor has a shot at consistently beating the market. James' work has appeared at several websites including Street Authority, Motley Fool, Kapitall and Investopedia. When not writing as a journalist, James works on his book explaining his multi-pronged approach to investing.