10 Blue-Chip Stocks That Warren Buffett Dumped (And Why)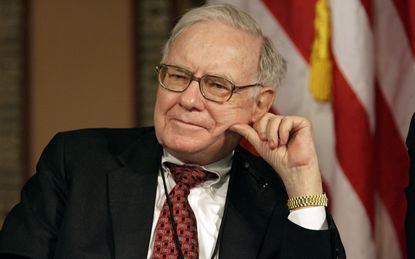 (Image credit: Getty Images)
Warren Buffett, chairman and CEO of Berkshire Hathaway (BRK.B (opens in new tab)), likes to say that his ideal holding period is "forever." But he never has been shy about dumping stocks that no longer hew to his high standards, even if they are some of the bluest of blue-chip stocks.
The Oracle of Omaha has famously held American Express (AXP (opens in new tab)), a member of the Dow Jones Industrial Average, since 1963. He added Coca-Cola (KO (opens in new tab)), another Dow stock, to Berkshire Hathaway's portfolio in 1988 and has held tight ever since. But for every American Express and Coca-Cola, there many more just-as-famous blue chips that Buffett has banished from Berkshire's portfolio.
Warren Buffett typically doesn't like to say too much about the reasoning behind Berkshire Hathaway's buying and selling of individual securities. And it's not always clear who is acting on Berkshire Hathaway's behalf because Buffett shares responsibility for the company's portfolio with lieutenants Ted Weschler and Todd Combs.
One thing, however, is for sure: When Warren Buffett makes a mistake, he's quick to rectify it. If a company flounders because of management missteps, the industry turns against it or Warren Buffett is just plain wrong in his reading of the economic cycle, he will not hesitate to cut and run, no matter how illustrious the name.
Here are 10 examples of Warren Buffett bailing out on some of the biggest blue-chip stocks.
Data is as of May 2, 2018. Click on ticker-symbol links in each slide for current share prices and more.