6 Apartment REITs to Buy for Steady Yields
In a world of minuscule interest rates, investors are searching far and wide for yield.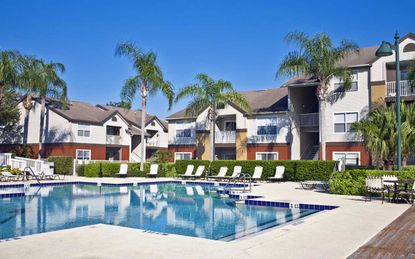 (Image credit: Getty Images)
In a world of minuscule interest rates, investors are searching far and wide for yield. But many of them don't need to look beyond the front door – if they live in an apartment.
Apartment real estate investment trusts (REITs) are well-poised to deliver reliable and growing dividends for the foreseeable future.
Homeownership rates in the United States have fallen, from 69.2% in the second quarter of 2004, to 64.2% at latest count. The decline is due in part to the higher underwriting standards instituted after 2008, and in part to younger Americans struggling to pay rent, let alone a down payment, mortgage bills and other costs of homeownership. Moreover, along the West Coast and in other cities such as Boston and New York, tough zoning laws and "NIMBY-ism" (Not In My Back Yard) prevent adequate new residential construction – a problem that does not look to be rectified easily, if ever.
The 10-year-long U.S. economic recovery and 4% mortgages have bumped up homeownership rates only marginally in recent seasons. Yet as national employment rolls expand, so is demand for housing – but a "severe shortage of housing" has been "too high of a hurdle for many would-be buyers to clear," Freddie Mac recently said. (opens in new tab)
The housing shortage is a national concern, but for investors, the tight residential markets signal opportunity. Well-managed apartment REITs, which own and operate apartment communities, are perfectly positioned to take advantage. Here are six apartment REITs to buy for this housing shift … as well as sustained and growing dividend income.
Data is as of June 9. Dividend yields are calculated by annualizing the most recent payout and dividing by the share price.
Contributing Writer, Kiplinger.com
Benjamin Cole has covered Wall Street and economics since 1980, writing on-staff for US News & World Report, Investor's Business Daily and the Los Angeles Business Journal, among other publications. He has two books published by Bloomberg Press, The Pied Pipers of Wall Street and The New Investor Relations and never tires of writing about investing and the economy.