10 Commodities to Buy to Beat Back This Volatile Market
That bout of weakness in February turned out to be a lot more than just another little market hiccup to file away and forget.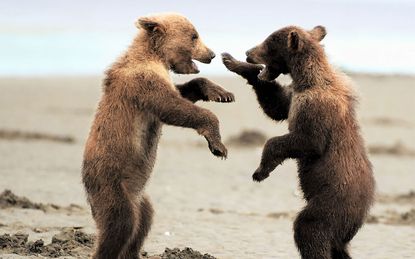 (Image credit: Getty Images)
That bout of weakness in February turned out to be a lot more than just another little market hiccup to file away and forget. The market only partially recovered, then gave into additional weakness.
This may be the beginning of a major regime change. Thanks to a tight labor market, more fiscal stimulus layered on to an economy that doesn't need it, and broad global economic strength, inflation could be on the way. That should mean higher interest rates, too.
This will change everything about the tone of the market, what assets do well, and which ones don't. One good way to prepare is to own commodities now, and these are just a few reasons why:
Rising rates hurt stocks and bonds but not commodities. They outperform all asset classes during rate hiking cycles, Goldman Sachs analyst Hui Shan says.
Commodities provide good diversification at a time when you'll need it, as the rate-hike-induced volatility continues. "The very best years for commodities have been the worst years for stocks and bonds," says Larry McDonald of the Bear Traps Report.
Commodities are out of favor. This makes them a nice contrarian bet. "Investors are still underinvested and will look to add on dips," Goldman Sachs analyst Jeffrey Currie says. They have less than 1% of their portfolios in commodities, but that can rise to almost 10% during commodity bull markets, McDonald says.
Synchronized global growth will continue to boost commodity demand.
Commodities look very cheap relative to stocks on a historical basis, says Samuel Pelaez, who helps manage the U.S. Global Investors Global Resources Fund (PSPFX (opens in new tab)).
"The environment for investing in commodities is the best since 2004-08," Currie says. Here are nine ways to get invested.
Data is as of April 2, 2018. Click on ticker-symbol links in each slide for current share prices and more. Michael Brush is the editor of the stock newsletter Brush Up on Stocks.
Contributing Writer, Kiplinger.com
Michael Brush is an investor and market commentator for MarketWatch who also publishes a stock newsletter called
Brush Up on Stocks
. Brush is a graduate of the Columbia Business School Knight-Bagehot Fellowship Program, and the Johns Hopkins School of Advanced International Studies in Italy. He has also covered business and investing for The New York Times, The Economist Group and MSN Money, and he has won several journalism awards. He is the author of Lessons From the Front Line, a book about investing published by John Wiley.