5 Top Mutual Funds That Invest in Red-Hot Emerging Markets
If you think U.S.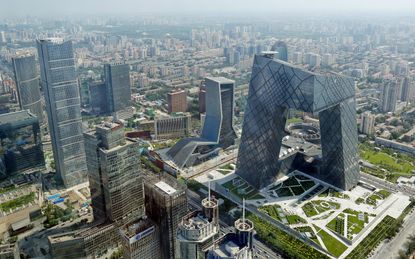 (Image credit: Getty Images)
If you think U.S. stocks have had a heady run this year, take a look at emerging markets. The average diversified emerging-markets fund has returned 29% year-to-date, while funds that invest only in Chinese shares have gained 38%.
What's behind those outsize returns? For one, emerging-markets stocks are rebounding after lackluster performance from 2014 to 2016, when falling growth rates, geopolitical turmoil and tumbling commodity prices dragged on shares. Some political worries have failed to materialize; for example, the U.S. has neither named China a trade manipulator nor started a trade war with the country. Meanwhile, much has been going right in China – a significant presence in many EM funds – which posted 6.8% economic growth in the third quarter thanks to strong exports and consumer spending.
Lastly, investors have been strongly favoring growth stocks over undervalued shares this year – a positive for developing nations, which the International Monetary Fund projects will experience annual economic growth of about 5% for the next five years.
Of course, don't forget that old chestnut: When the U.S. sneezes, emerging markets catch a cold. If American stocks head for a correction, EM shares could give back the year's gains, and then some, in a hurry. But as long as the U.S. economy keeps firing on all cylinders, the emerging-markets rally still has room to run. These five mutual funds can help investors capture that growth.
Data is as of Oct. 24, 2017. Click on ticker-symbol links in each slide for current share prices and more. Yields represent the trailing 12-month yield, which is a standard measure for equity funds.
Contributing Editor, Kiplinger's Personal Finance
Elizabeth Leary (née Ody) first joined Kiplinger in 2006 as a reporter, and has held various positions on staff and as a contributor in the years since. Her writing has also appeared in Barron's, BloombergBusinessweek, The Washington Post and other outlets.