Best Values in 2015 Cars: New and Redesigned Models
To win Kiplinger's Best Value Award among new and redesigned models, a vehicle must be newly introduced or fully redesigned—not just updated.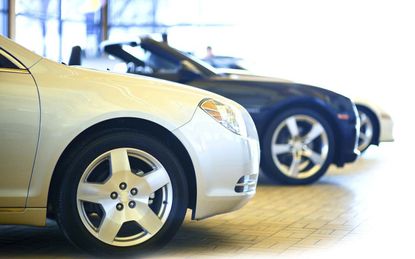 (Image credit: Thinkstock)
To win Kiplinger's Best Value Award among new and redesigned models, a vehicle must be newly introduced or fully redesigned—not just updated. We pick a Best New (as well as a Best in Class) model in 15 categories. There's something here for every buyer and every budget.
As automakers battle for market share, consumers are the winners. You have more choices in every segment -- and better ones, at that. Luxury nameplates are luring buyers with new, lower-priced models, and mainstream brands are loading their vehicles with new features that used to be found only on luxury models.
But with a large selection of vehicles and fierce competition for your attention, buying a new car can be overwhelming. And while you won't find deals across the board, there are plenty to be had -- you just need to know where to look. Kiplinger's picks can help you narrow the field.
Winners are selected based on value factors (such as fuel economy and resale values), performance and safety, as well as driving impressions from our own road tests. Take a look.
Disclaimer
EDITOR'S NOTE: There is no new Best Large Crossover car model for 2015.
KELLEY BLUE BOOK FAIR PURCHASE PRICE: The Kelley Blue Book® Fair Purchase Price for new cars is generally the midpoint of the Fair Market Range. It is Kelley Blue Book's estimate of what a consumer could reasonably expect to pay in during the period between December 19, 2014 through January 15, 2015 for a new vehicle with standard options, excluding taxes, title and fees. It's based on actual new-car transactions, plus data from other reliable third-party sources as well as market conditions.
MSRP: The MSRP, or Manufacturer's Suggested Retail Price, is the price set by the manufacturer and does not necessarily reflect the price actually paid by consumers in your area. The MSRP shown here includes destination and freight charges but excludes services and handling fees and state and local tax, title and license fees.
INVOICE PRICE: Dealer invoice represents the dealer's cost for the vehicle only and doesn't include any of the dealer's costs for advertising, selling, preparing, displaying or financing the vehicle.

Associate Editor, Kiplinger's Personal Finance
Anderson has been with Kiplinger since January 2004, when she joined the staff as a reporter. Since then, she's covered the gamut of personal finance issues—from mortgages and credit to spending wisely—and she heads up Kiplinger's annual automotive rankings. She holds a BA in journalism and mass communication from the University of North Carolina at Chapel Hill. She was the 2012 president of the Washington Automotive Press Association and serves on its board of directors. In 2014, she was selected for the North American Car and Truck Of the Year jury. The awards, presented at the Detroit Auto Show, have come to be regarded as the most prestigious of their kind in the U.S. because they involve no commercial tie-ins. The jury is composed of nationally recognized journalists from across the U.S. and Canada, who are selected on the basis of audience reach, experience, expertise, product knowledge, and reputation in the automotive community.