8 New American Gateways For Immigrants
The economic recovery may be slow and uncertain.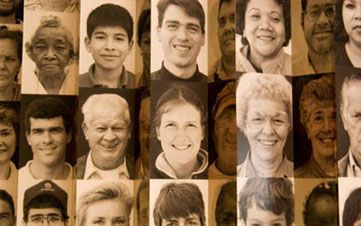 (Image credit: istockphoto)
The economic recovery may be slow and uncertain. Immigration remains a hot button political issue. But there's one positive trend that will keep benefiting smaller cities in the years ahead: Their growing appeal to immigrant populations.
Though New York, Los Angeles, Miami, Chicago and other large U.S. cities remain hubs for immigrants, newcomers from abroad are increasingly settling in smaller communities across the U.S., lured by a lower cost of living, more job opportunities, and a support structure of fellow immigrants. In return, these communities get a rejuvenated work force and a consumer base.
Here are eight rapidly emerging gateway communities for immigrants. Some may surprise you. Take a look:
By Neema P. Roshania
Sources: Census Bureau, University of Southern California, Moody's Economy.com
1/9
Benton/Washington Counties, Ark.
Home to large employers such as Wal-Mart in Bentonville and Tyson Foods in nearby Springdale, these northwest Arkansas counties (Map it) have seen enormous growth in their immigrant populations over the past decade.
Foreign born residents now make up more than 20% of Springdale's population. The area's chicken farms, construction industry, corporate headquarters, and low cost of housing remain a strong magnet.
With Hispanics accounting for most of the increase, the region is seeing more ethnic bakeries, restaurants, media outlets, and other businesses. The once nearly homogeneous local school districts have added English as a second language to their curricula in addition to special programs to help involve parents in their children's education.
2/9
Portland and Salem, Ore.(Marion/Multnomah counties)
The growth of the area's technology industry draws highly skilled immigrant workers to northwest Oregon (Map it), where they're joining earlier arrivals -- refugees from Southeast Asia, Africa, eastern Europe and Russia. There's also a strong immigrant presence among service workers, especially in health care, restaurants, and cleaning services.
Nearly 40% of the region's immigrant population arrived within the past decade. Many own their own businesses. And they are encouraging more family members and friends from the old country to join them.
3/9
Raleigh-Durham-Cary, N.C.(Wake/Durham/Chatham Cos.)
North Carolina's 394% immigrant growth rate in the 1990s was the fastest among Southern states, and the trend has continued in the 21st century. The Raleigh-Durham area (Map it) has been hub to much of this growth. The draw? Affordable housing and jobs at Research Triangle Park -- one of the country's largest technology development centers -- as well as in the construction and service sectors.
The recession and stricter enforcement of immigration laws in the Tar Heel State have slowed immigration growth. But many experts think migration could pick up again as the economy recovers.
4/9
Gwinnett County, Ga.
The foreign born population in Gwinnett County (Map it) has more than doubled since 2000, and now represents about 25% of the county's total population. Drawn to the area by an abundance of jobs in the service sector and the low cost of housing, the immigrants are mostly Hispanic. They are carving out a livelihood in a region where blacks have traditionally been the most visible minority. Gwinnett also has one of the highest rates of illegal immigration in the U.S. -- authorities estimate that half of all foreign born residents of the county are unauthorized.
5/9
Fairfax County, Va.
In this large suburban county bordering Washington, D.C. (Map it), immigrants make up almost 30% of the population.
The recession hasn't been felt here as much as it has in other parts of the country and construction, and service jobs are still plentiful. Fairfax County is across the Potomac River from the nation's capital, which, along with other large cities, has long been a draw for immigrants.
6/9
Cape Coral, Fla. (Lee County)
Southwest Florida's Gulf Coast (Map it) has strong agriculture and service sectors. In 2000, Cape Coral's foreign born population was 8.7%, relatively low compared with national average of 11.1%. In the past decade it has increased by about 250% -- putting it above the national average.
7/9
Shelbyville, Tenn. (Bedford County)
Though the foreign born population in Shelbyville (Map it) hovers around the national average, the small city and its environs have become a mecca for refugees from Egypt, Myanmar (formerly known as Burma), and Somalia. There are jobs in Shelbyville's food processing plants and other factories.
8/9
Boise, Idaho (Ada County)
Attracted to the area (Map it) by job opportunities in agriculture and an affordable cost of living, Boise's immigrant population has climbed by more than 50% over the past decade.
9/9