5 Midlife Millionaires
We all know the stories of entrepreneurs like Steve Jobs and Mark Zuckerberg, who made it big at a ridiculously early age.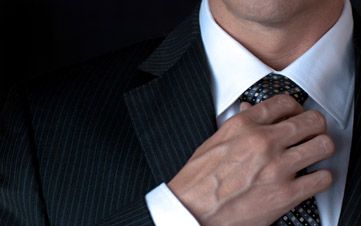 (Image credit: Thinkstock)
We all know the stories of entrepreneurs like Steve Jobs and Mark Zuckerberg, who made it big at a ridiculously early age. But for most entrepreneurs, success comes much later in life. Some must learn the ropes first, gaining valuable experience in their respective fields with more established companies. For others, it takes hitting rock-bottom professionally during their younger years, coming to terms with what went wrong and mapping out a plan to avoid it the second time around. Then, there are those who, by chance, come up with an idea that's almost an immediate commercial hit.
Take Harland Sanders, best known as "Colonel Sanders" of KFC fame. He was 62 when he opened his first Kentucky Fried Chicken franchise location. Or how about Dietrich Mateschitz, co-founder and CEO of Red Bull, who took ten years to complete his bachelor's degree and worked a string of ho-hum corporate jobs before launching his energy-drink company at 43? Their experiences prove that age is nothing but a number when it comes to creating a multimillion-dollar success.
Here are five entrepreneurs who didn't make it big until middle age. Find out how they did it, and what advice they have for other entrepreneurs.
1/6
Barack Obama
Occupation: U.S. President
Age: 50
Age when he hit it big: 43
Advice:: Invest in yourself.
Most Americans know of Obama's career in law, politics and community organizing. But he likes to point out that he and First Lady Michelle struggled with student loans for 10 years after graduation. He didn't make millions until he became a successful middle-aged author. His personal finances "weren't really stable until fairly recently," he reminded Kiplinger recently. (opens in new tab). His big-money break came in 2004 at the age of 43 -- on the heels of his Democratic National Convention speech -- with the reissue of his first book Dreams From My Father, originally published in 1995. It would become a New York Times bestseller. His second book, The Audacity of Hope, was released in 2006 and spent 30 weeks on the bestseller list. It's reported that the President earned as much as $5 million in book royalties alone in 2010 -- that's $4.6 million more than his annual salary of $400,000 as leader of the U.S. that same year -- which qualifies him as a self-made millionaire.
Obama's personal finance advice to all Americans comes from our slide show 4 Tips for Personal Finance Success From President Obama (opens in new tab). It's a lesson reflected in the stories to follow of other self-made millionaires: Success, and the money that comes with it, can be fleeting if you don't know how to handle it.
2/6
Gary Heavin
Occupation: Co-founder and CEO, Curves International
Age: 57
Age when he hit it big: 40
Advice to midlife entrepreneurs: "You have to be willing to put security at risk in order to have the potential for wealth."
Heavin learned valuable entrepreneurial lessons watching his father, who was born poor, build a successful manufacturing supply company. In 1992, Heavin started his women-only gym franchise with wife Diane. It was an immediate hit. Today, there are nearly 10,000 Curves fitness clubs in more than 85 countries.
Heavin's midlife success didn't come easy, however. At 20, he dropped out of college to start his first gym business. He was a millionaire by 25 -- and bankrupt by 30. "I had lots of business ideas, but they weren't lasting," he told Kiplinger. "At 25, it was all about me, and that's a foundation for disaster." With his wife Diane's help, he was able to regroup and start fresh with a new, better business model for what would become Curves.
Heavin credits his success later in life to his early failure: "One big thing I've learned is that when you're wealthy at a young age like I was, it has a lot to do with luck. When you're older, it has a lot to do with experience." For other budding entrepreneurs who are late bloomers, Heavin offers these words of advice: "People cling to security. I've found that the more educated a person is, the less they're inclined to take a risk . . . You have to be willing to put security at risk in order to have the potential for wealth."
RELATED FROM KIPLINGER -- 8 Low-Cost Franchises for Hard Times (opens in new tab)
3/6
Maria Maccecchini, PhD
Occupation: President and CEO, QR Pharma
Age: 60
Age when she hit it big: 50
Advice to midlife entrepreneurs: "If you don't adjust well to rapid change, then entrepreneurship may not be for you."
Maccecchini is almost an accidental CEO. "It just kind of happened," says the self-proclaimed nerd who founded QR Pharma, a Philadelphia-based pharmaceutical company that develops treatments for Alzheimer's and Parkinson's diseases. "I studied a lot in school and was always doing research," she told Kiplinger. Maccecchini loved academia so much that she worked as a university research assistant for several years after graduate school at the University of Basel, Switzerland, not getting her first "real" job until she was 30, in 1981. That job was as a research scientist at the Mallinckrodt Research Center in Boston.
In 1987, Maccecchini moved to Philadelphia to work at Bachem Bioscience as a general manager. In that position, she says. "I saw how they ran things and thought, 'Well, maybe I could have my own company, too.'" In 1992, she founded Annovis Inc., which specialized in nerve-cell research. Annovis struggled for several years, but when stem cells became a hot research area, she sold the company in 2001 for a reported $15.5 million -- two weeks shy of her 50th birthday.
Maccecchini dabbled in angel investing but got bored and, in 2008, started QR Pharma, which was recently awarded a $468,000 research grant from the Michael J. Fox Foundation. Her advice to others seeking a career change on their own terms: Realize that things aren't likely to take off right away. She adds that some of the best advice that she was given starting out was to "just do it, hang in there and believe in the idea."
RELATED FROM KIPLINGER -- 6 Industries Where Women-Owned Businesses Are on the Rise
4/6
Wally Amos
Occupation: Entrepreneur and founder, Famous Amos
Age: 75
Age when he hit it big: 40
Advice to midlife entrepreneurs: "The biggest mistake an entrepreneur can make is to let their ego get overblown, because of a little taste of success."
Amos started out working in the mailroom of the William Morris Agency in New York in 1961. He quickly rose in the ranks, becoming a talent agent in 1962 and representing music acts such as The Supremes and Marvin Gaye. Over time, however, he found show business to be unsatisfying. Wondering what was next, Amos turned to developing a personal hobby -- baking homemade chocolate chip cookies. With some coaxing from clients, who had enjoyed his cookies over the years, and loans from friends, he opened his first cookie store in Los Angeles in 1975, just before his 40th birthday.
By the late 1970s and into the early 1980s, Famous Amos was achieving sales of as much as $12 million annually. His cookies became a household name, sold in upscale department stores such as Bloomingdale's. Always passionate about his product, when it came to the business side, he admits to being in over his head. "That ultimately was my downfall. I had no retail or business experience and made a lot of mistakes," Amos told Kiplinger. One of his biggest mistakes: Not listening to those working for him. Some had good ideas on how to get the financials back in order when things began to take a turn for the worse. By 1985, the company was having such money trouble that Amos had to start selling off his stock -- eventually losing control of the business he built by 1988.
Though the fame and fortune of his Famous Amos days are long gone, Amos recently announced that he will be launching a new cookie company called Wamos, which he hopes will remind people that his treats are still the best around. His advice to would-be entrepreneurs: "Realize that the only thing you can do by yourself is fail. If you're going to succeed, you'll need help and should be prepared to share the credit. Keep your ego in your pocket."
RELATED FROM KIPLINGER -- 8 Financial Pros You Need on Your Side (opens in new tab)
5/6
Martha Stewart
Occupation: Founder and director, Martha Stewart Living Omnimedia
Age: 70
Age when she hit it big: Late thirties/early forties
Advice to midlife entrepreneurs: "Maintain the brand and the quality of everything the brand produces."
Most people don't know that domestic diva Martha Stewart worked on Wall Street for seven years before becoming an entrepreneur. She was a stockbroker at a small firm from 1965 to 1972 and then took a few years off to restore her family's 19th-century farmhouse in Westport, Connecticut.
In 1976, Stewart started a catering business that she ran out of her home. Over the next decade, her client base grew to include high-profile corporations and celebrities, and her company hit $1 million dollars in revenue. In 1982, when she was 41, Stewart's first book, Entertaining, was published; that was soon followed by Martha Stewart's Hors d'Oeuvres in 1984 and Weddings in 1987. In 1990, the lifestyle guru added magazine publisher to her growing list of job titles when she teamed up with Time Publishing Ventures to develop her popular Martha Stewart Living magazine.
Stewart became a billionaire in 2004 -- albeit briefly -- while in prison serving time for obstruction. In 2010, she was named one of Forbes' World's Most Powerful Women. Today, her empire includes online and print media (over 70 books, four Web sites and four magazine titles), a daytime-television talk show and multiple home-goods product lines distributed by mass retailers, such as Home Depot and Target. In a 2011 online video interview with Microsoft (opens in new tab), Stewart cited the importance of "maintaining the brand and the quality of everything that the brand produces." (Stewart did not respond to several interview requests from Kiplinger.)
RELATED FROM KIPLINGER -- Quiz: Test Your Start-Up Know-How
6/6
Online Editor, Kiplinger.com
Browne Taylor joined Kiplinger in 2011 and is a channel editor for Kiplinger.com covering living and family finance topics. She previously worked at the Washington Post as a Web producer in the Style section and prior to that covered the Jobs, Cars and Real Estate sections. She earned a BA in journalism from Howard University in Washington, D.C.