Medicare, ACA Call Center Workers To Hold Another Protest: What To Know
Medicare and Obamacare call center employees plan another protest, this time in Washington, DC on December 12.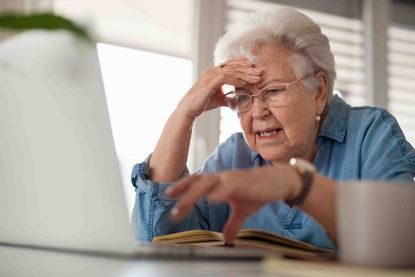 (Image credit: Getty Images)
Affordable Care Act (ACA) and Medicare call center employees of federal contractor Maximus are planning a protest in Washington D.C. next week over issues including wages and healthcare.
The protest, which will be the group's second in about five weeks, will be held on December 12 in front of the Department of Health and Human Services (HHS) headquarters, a Communications Workers of America (CWA) spokesperson told Kiplinger in an email. CWA, which will join the protest, also organized a press call last month for the workers, who are not unionized,
The group plans to call on the Biden Administration to require federal call center contractors to pay workers $25 per hour, ensure access to affordable healthcare, and to investigate Maximus, the spokesperson said.
Subscribe to Kiplinger's Personal Finance
Be a smarter, better informed investor.
Save up to 74%
Sign up for Kiplinger's Free E-Newsletters
Profit and prosper with the best of expert advice on investing, taxes, retirement, personal finance and more - straight to your e-mail.
Profit and prosper with the best of expert advice - straight to your e-mail.
The protest plan comes on the heels of the December 7 ending of Medicare's open enrollment period in which people had to sign up to choose their Medicare healthcare insurance provider and see what they will pay for 2024.
Maximus operates the largest federally contracted call centers nationwide under contracts with the Centers for Medicare and Medicaid Services (CMS) and the Centers for Disease Control, according to CWA.
"Federal call center workers at Maximus have been fighting for living wages, affordable healthcare, fair treatment and a voice on the job for over seven years," CWA President Claude Cummings Jr. said in a statement. "President Biden has made clear that he expects federal contractors like Maximus to provide good jobs, but Maximus management has turned its back on the Black and Brown women who are the heart of its federal call centers."
November walkout
On November 9, hundreds of the call center employees in seven states walked off the job over better pay, affordable healthcare and the right to unionize. CWA said that 700 workers protested and that it was the largest federal call center strike in history.
Workers at call centers in Arizona, Florida, Kentucky, Louisiana, Mississippi, New York and Virginia were on strike, CWA said, adding that the Mississippi and Louisiana centers were "largely shut down."
Maximus told Kiplinger in a statement at the time, however, that "there was no disruption in service for the tens of thousands of Americans seeking to sign up for essential benefits."
Maximus also said that it has successfully partnered with national, state and local governments for 50 years. "During the past five years, we have increased compensation, reduced out-of-pocket health care expenses and improved the work environment," it added.
Medicare open enrollment ends December 7
With Medicare open enrollment ending on December 7, here's what you need to know about your insurance choices and other details.
Related Content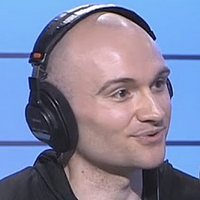 Joey Solitro is a freelance financial journalist at Kiplinger with more than a decade of experience. A longtime equity analyst, Joey has covered a range of industries for media outlets including The Motley Fool, Seeking Alpha, Market Realist, and TipRanks. Joey holds a bachelor's degree in business administration.