Retirement Tips for Women – Whether You're 22, 62 or 102
Women of every age can benefit from the insights of this seasoned financial executive … and the wisdom of her 102-year-old grandmother. A Q&A with Nationwide's Ann Bair reveals retirement strategies honed over three generations.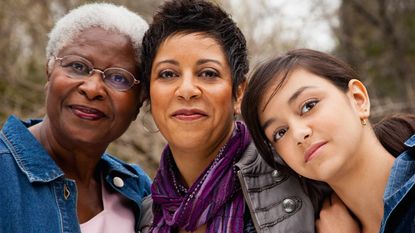 (Image credit: Getty Images)
Women were already facing a retirement preparation gap, and the COVID-19 pandemic has only made it worse. In fact, nearly three-fourths of women said the pandemic has had a negative impact on how long they could live off their retirement savings, according to Nationwide's sixth annual Advisor Authority study.
It's well known that women are likely to live longer than men, earn less than men and have less saved for retirement than men. Our study showed that women investors were also much less likely than men to have a strategy in place to protect against outliving their retirement savings. Worse yet, they were five times more likely to say they didn't even know if they had a strategy at all.
But there's also good news. Many women are taking steps to bridge the preparation gap. In 2020, 67% of women were working with advisers and financial professionals, compared to only 44% in 2016, according to Advisor Authority. That's a 23-point increase — and big step in the right direction.
Subscribe to Kiplinger's Personal Finance
Be a smarter, better informed investor.
Save up to 74%
Sign up for Kiplinger's Free E-Newsletters
Profit and prosper with the best of expert advice on investing, taxes, retirement, personal finance and more - straight to your e-mail.
Profit and prosper with the best of expert advice - straight to your e-mail.
I sat down with my colleague Ann Bair, SVP of Marketing for Nationwide Financial, and a passionate advocate for women investors, to discuss what women at every stage of the financial lifecycle can do to prepare for and protect their retirement.
Craig: The pandemic has made saving for retirement more challenging than ever, especially for women. What would you tell them to help put things in perspective?
Ann: It has been so challenging for women, with 72% saying the pandemic has negatively impacted their ability to retire. But I take inspiration from my grandmother. She was born in 1903 and as a young woman became passionate about investing while working at a stock brokerage. She was always so sharp, and always ahead of her time.
My grandmother was married in April of 1929 — just months before the stock market crashed and the U.S. plunged into the Great Depression. They were newlyweds when they lost all their savings. But she never gave up. She and my grandfather persevered during the Depression. When they could, they started saving all over again, a little at a time. They had an adviser, they had a plan and they worked together as a team to build their savings back and keep growing it for their future.
Craig: That's a great point. There's a lot we can learn from these "once-in-a lifetime" financial events — especially as they seem to be happening more frequently.
Ann: The Great Depression and the COVID pandemic have been devastating for so many people, especially for so many women. The fortunate ones rode out the market's bottom and recovered with the rebound. But for others, who lost their job or their home or their life savings, it will take time to recover their financial losses.
My grandmother would say it takes hard work, it takes a plan and it takes the discipline to stick with it. But you can do it. It also reminds me that not every woman is as lucky to have a role model like my grandmother. So we women need to be advocates for each other.
Craig: As an advocate and role model, what retirement planning advice do you have for women — for those already in retirement, those approaching retirement age and those just starting their careers?
Ann: My grandmother's story is an inspiration. It also taught me the significance of longevity planning. She lived to be 102. But because of disciplined savings, long-term financial planning and the help of a good adviser, she was never at risk of outliving her money.
For women already in retirement, the lesson I learned from my 102-year-old grandmother is to have a plan for managing risk and generating income. She had a number of conservative investments, and while these were in sectors that weren't likely to grow aggressively, they provided regular dividends. This brought her comfort as her baseline. You could also consider fixed or immediate annuities as a source of guaranteed income you can never outlive.
For women in their early 60s, just approaching retirement, one of the most valuable lessons is understanding how to optimize Social Security. Many women choose to start taking Social Security as soon as they're eligible. But it really does pay to wait a decade until you reach Full Retirement Age to maximize your payout.
For young women in their 20s who are just starting out, remember that time is on your side. Even a small amount will grow over time. So don't wait to start saving. And be sure to take advantage of your employer's 401(k) or other qualified retirement savings plan, especially if they offer you a match. Even if you only work part time, you may have access to a plan, thanks to last year's SECURE Act.
For women of any age, I would strongly encourage you to develop a relationship with an adviser or financial professional — something my grandmother started at a young age and maintained for her entire life. They can help you develop a long-term plan, and help you stay on track, even during the toughest situations.
Craig: That's great advice. Do you talk about finances and retirement planning with your daughters, even though they're only in their 20s?
Ann: Absolutely. Both my daughters are working. And now that they are, I'm always reminding them of the importance of saving for their retirement in their employer's 401(k), as well as their own individual retirement accounts (IRAs), to really maximize the benefits of tax-deferred growth. But even before that, early on I stressed the need to save for their future and taught them steps to make saving a habit.
And with every key milestone in their lives, whether managing student loans, landing their first job or renting their first apartment, those moments offered important financial lessons. Why to enroll in their company's 401(k) and to start saving in an individual retirement account, and how to diversify the investments inside of these. The benefits of a Health Savings Account (HSA). The importance of understanding how much car insurance and renters insurance they'll need, so they don't spend too much or too little.
And believe it or not, we've already introduced our daughters to our financial adviser. It's important for children to have this visibility, not only to help them learn, but also to make sure they have a clear view of the family's finances — life insurance, bank accounts and other investments.
Craig: You've mentioned that more women are seeking the help of advisers and financial professionals. What should they look for?
Ann: In choosing an adviser or financial professional, make sure they take the time to review your current finances and long-term goals. Make sure they offer holistic planning — including your investing, taxes and insurance needs.
And it is every bit as important for them to learn who you are, your values and your specific needs. They should create a non-judgmental space for you to ask questions and to be heard. My grandmother's relationship with her adviser spanned over 60 years. That's because there was trust and mutual respect.
In my personal experience, I have found that referrals from a trusted source — a friend, family or colleague — can help you find the right match for your unique situation. Your employer or your bank may be able to help. There are so many good resources online to help you find an investment professional, including this link to Nationwide.
As a woman who has spent the better part of her career in financial services, I am so gratified that more women are working with an adviser or financial professional. I want to see more women take control of their finances and set a course that helps them create financial security — now and in retirement.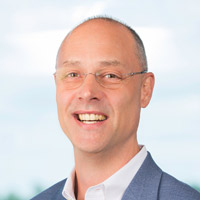 Head of Nationwide's Annuity Distribution, Nationwide
Craig Hawley is a seasoned executive with more than 20 years in the financial services industry. As Head of Nationwide's Annuity Distribution, Mr. Hawley has helped build the company into a recognized innovator of financial products and services for RIAs, fee-based advisers and the clients they serve. Previously, Mr. Hawley served more than a decade as General Counsel and Secretary at Jefferson National. Mr. Hawley holds a J.D. and B.S. in Business Management from The University of Louisville.