Fulfilling Ways to Spend Your Time in Retirement
Human creativity is unlimited: Just look at the activities retirees find to fill their days.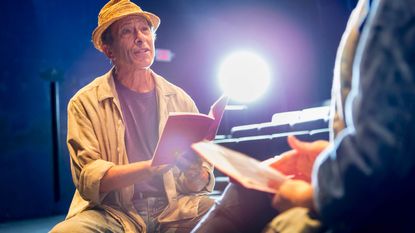 (Image credit: Getty Images )
One of the themes that runs through my correspondence with readers is summed up succinctly by a reader who notes the best retirement advice she ever got: "You shouldn't retire from something, you should retire to something." Taking that to heart, some of you have opted for part-time work (see Great Jobs for Retirees), and many of you find fulfillment in volunteering (see The Joys of Being Retired).
And then there are folks like Bob Mason, who has found a way to combine both. After retiring as an ex­ploration geologist in the oil and gas industry, Mason began volunteering as a tour guide at Dinosaur Ridge, a National Natural Landmark in the Rocky Mountain foothills west of Denver. "It's a thrill to see kids of all ages light up when they touch actual dinosaur bones and footprints," says Mason. "This may be the best thing I've ever done with my science background."
Beyond working and volunteering, one thing that strikes me is the mind-boggling array of activities that fill your days. For example, David Gelb, a retired in­surance agent, has converted what used to be his home office into the site of a "historically accurate diorama, recreating a Revolutionary War battle that took place exactly where our house sits." Gelb spent nearly two years scouring eBay for historically accurate lead soldiers, and he hand-built trees, rolling hills, fences, roads and even a farmhouse that stood on the site of the battle.
Subscribe to Kiplinger's Personal Finance
Be a smarter, better informed investor.
Save up to 74%
Sign up for Kiplinger's Free E-Newsletters
Profit and prosper with the best of expert advice on investing, taxes, retirement, personal finance and more - straight to your e-mail.
Profit and prosper with the best of expert advice - straight to your e-mail.
Exploring history has become a popular pastime for many of you. James Dumas, a retired mechanical design engineer, wrote and published a book about one of his ancestors, Revolutionary War Gen. Nathanael Greene—and then followed up with a second volume about Woodrow Wilson. "With the lockdown, I was able to finish it in less than five months," says Dumas.
Center stage. Others have found a home in films and online performance venues. "I appear occasionally as a background actor in movies and TV shows," writes Geoffrey Russell. "No experience is necessary, and you get to meet a never-ending stream of inter­esting people." Russell has appeared on The Big Bang Theory and Grace and Frankie, among other shows.
Similarly, Mark Marsico has taken an acting course, appeared as an extra in two movies being filmed in his hometown and even auditioned for a speaking part—"things I wouldn't have dreamed of before I retired," he says. He also toyed with the idea of running for Congress—"I know I can do better!"—but his wife nixed the idea because he'd have to spend too much time away from home.
Wendell Rakosky squeezed in acting and musical gigs while working full-time as a human-resources professional. Since retiring, he has established his own YouTube channel, on which he performs video covers. "My tag line is 'Music Videos That Make You Smile,' " he says (check them out at youtube.com/c/WendellLive).
Some readers have taken traditional activities and given them a personal spin. While many of you have ramped up your reading, David Raszka has set a goal of completing all 100 books on PBS's Great American Read list. National parks are a popular destination for retirees, but Jim Turner is a traveler with purpose: His goal is to visit every national park, all 50 states and every presidential library.
And some of you have expanded your avocations into something more. For John DeFrancesco, an oil-painting hobby turned into a full-time endeavor, which included teaching classes at a senior center. (The classes were interrupted by the coronavirus; he now invites small groups of students to paint outdoors.) DeFrancesco writes, "Every morning when I squeeze my tube of toothpaste, I'm anxious to do the same with my tubes of paint." (See his work at johndefrancesco.com.)

Janet Bodnar is editor-at-large of Kiplinger's Personal Finance, a position she assumed after retiring as editor of the magazine after eight years at the helm. She is a nationally recognized expert on the subjects of women and money, children's and family finances, and financial literacy. She is the author of two books, Money Smart Women and Raising Money Smart Kids. As editor-at-large, she writes two popular columns for Kiplinger, "Money Smart Women" and "Living in Retirement." Bodnar is a graduate of St. Bonaventure University and is a member of its Board of Trustees. She received her master's degree from Columbia University, where she was also a Knight-Bagehot Fellow in Business and Economics Journalism.