An Uncomfortable Truth About Aging and Retirement Planning
It happens to us all eventually: We slow down a step or two as we grow older. If you're managing your money on your own, there will come a day when it could catch up with you.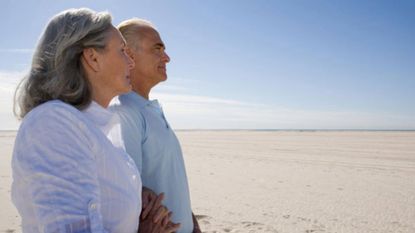 (Image credit: Getty Images)
Financial planning isn't rocket science. Given enough spare time and discipline, anyone can learn the basic tenets of retirement planning: diversify, mind your taxes, prepare for unexpected events, draft proper legal protections, etc. I promise it's all out there online.
Many people may still find benefit in hiring a financial planner. It may be a good move if you don't have the interest or spare time. Others may need professional help for the guidance and discipline. There's also great value in the knowledge and experience that a planner acquires over time.
But there are plenty of do-it-yourselfers, too. They take pride in handling all these burdens directly. There's something they need to understand: Even if you've got the time and discipline to do your own planning, you're still engaged in a losing battle with Father Time. That is, on a long enough time horizon, you'll probably have no choice but to get outside help. The problem is that by the time you get to this point, it may be too late to realize it.
Subscribe to Kiplinger's Personal Finance
Be a smarter, better informed investor.
Save up to 74%
Sign up for Kiplinger's Free E-Newsletters
Profit and prosper with the best of expert advice on investing, taxes, retirement, personal finance and more - straight to your e-mail.
Profit and prosper with the best of expert advice - straight to your e-mail.
How's Your Driving These Days?
No doubt it's uncomfortable to ponder the many physical and cognitive declines that come with age. But there's no denying that we become increasingly dependent as we grow older. As it relates to your money, ignore this risk at your own peril.
Sooner or later someone may have to take away your car keys. If not a family member, it could be the state. Many states impose stricter rules concerning driver's licenses once motorists get beyond age 70. And with good reason, the Insurance Institute for Highway Safety found that people over the age of 70 are more likely to crash their car than any other age group other than drivers 25 and younger. Further, because older drivers are more susceptible to injury, they're more likely to suffer severe injuries or die.
We've all observed seniors who clearly have diminished vision, hearing and reflexes. We restrict their access to the road, not only for their safety, but our own as well. It's sensible for society to impose these restrictions. But cognitive problems are trickier to spot, and less impactful to society, so there are fewer safeguards in place. You're on your own.
And that's where the trouble starts. The average do-it-yourselfer is going to hold their talents in high regard, otherwise they wouldn't dare tackle all the breadth of personal finance. Sadly, that talent is on track to diminish.
Gradual Declines Are Tough to Spot
It's said that there are two types of intelligence. The first, crystallized intelligence, is where seniors have an edge. Your crystallized intelligence is the sum of your life's experiences and knowledge. The second type is fluid intelligence, and here's where time works against you. Fluid intelligence is our ability to think through problems logically in novel environments. According to studies, our fluid intelligence amidst an ever-changing financial landscape may diminish by as much as 1% for each year after age 60.
Let's not get too defensive here. Plenty of us will still be "sharp as a tack" well into our golden years. But we're all reminded in little ways that our bodies and minds ain't what they used to be. I know I struggle with intermittent backaches and find it takes longer to trim down for bathing suit season. I didn't have these problems when I was 20. You probably didn't either, right?
The insidious thing is that these declines are gradual. Consider your average elite NFL quarterback. Tom Brady notwithstanding, you can't be elite forever. And even if your skills diminish by a percent or two a year it's no big deal. But then one season comes along when every third pass is an interception. Or one little hit puts them down for half the season. What happened? All those little declines added up and cumulatively placed them beyond the point of no return.
Don't feel bad for that poor quarterback. He's probably a multimillionaire. Worry about yourself! Year by year you're losing the ability to adeptly manage right about the time when your nest egg is at its pinnacle.
Being Proud and Stubborn Can Cost You
You're probably thinking that you'll be wise enough to pass the torch when that time comes. Not likely. Studies show that seniors already within the grasp of cognitive decline tend to overestimate their abilities as compared to observations made by their family or health professionals. We get stubborn. Handling our affairs is a mark of pride. Others figure family will step in when it's time. But remember, they have their own problems! And they may not have the time, ability or skill to help when it's most needed.
And take it from someone who has hosted a radio show and hundreds of informational events. I'd guess only about 10% of our audience is older than 75. Where are these people? Did their need for financial information stop? Are their plans so ironclad? Unlikely! Tools, legislation, opportunities and family dynamics are constantly changing. People should be getting financial information at any age. My guess is that over time, we lose the interest or the ability to focus or care about these issues.
"A financial adviser is too expensive."
"I can do this on my own."
"Managing my money is fun. It's a hobby that gives me something to do."
These statements may be true. But while you may be avoiding many common financial mistakes in the short-term, you may instead be on track to make them all in your 80s or 90s. Don't leave this to chance. Create a written financial plan. Don't keep your goals and objectives a secret. And be certain that someone other than yourself has got your back for the entirety of your retirement journey. Your success may depend on it.
Disclaimer
The appearances in Kiplinger were obtained through a PR program. The columnist received assistance from a public relations firm in preparing this piece for submission to Kiplinger.com. Kiplinger was not compensated in any way.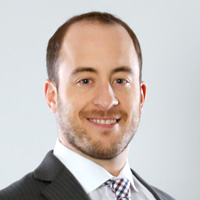 Founder and CEO, Arcadia Financial Group LLC
Michael R. Panico, CFP®, is the founder and CEO of Arcadia Financial Group LLC, based in Manchester, N.H. Michael works with investments and insurance products to help clients reach their financial goals.