How A Government Shutdown Could Affect You
A government shutdown would put tens of thousands of federal workers on furlough and interrupt certain services.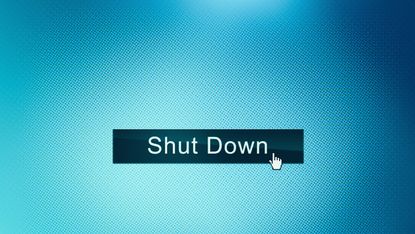 (Image credit: Sean Gladwell, Getty Images)
Lawmakers have just a few days left to pass 12 appropriations bills for fiscal 2024 to fund the government or agree on a short-term stopgap measure that would buy them more time to come to an agreement. If they fail to do one or the other, the government begins to shut down on Oct. 1 — and with it a number of public services.
Even if you're not a government employee, there are a number of ways a government shutdown could affect you, from travel delays to application slowdowns.
At issue politically are major disagreements among the Republican majority in the House of Representatives, which on Sept. 21 failed, for a third time, to begin debate on the Department of Defense appropriations bill. House Speaker Kevin McCarthy (R-CA) has become a bull's-eye that even his fellow Republicans are shooting arrows at amid a deadlock over funding, as Kiplinger previously reported.
Subscribe to Kiplinger's Personal Finance
Be a smarter, better informed investor.
Save up to 74%
Sign up for Kiplinger's Free E-Newsletters
Profit and prosper with the best of expert advice on investing, taxes, retirement, personal finance and more - straight to your e-mail.
Profit and prosper with the best of expert advice - straight to your e-mail.
In a Sept. 20 statement, President Joe Biden criticized "extreme" House Republicans, saying that "their latest 30-day continuing resolution is just more of the same — a shutdown bill that doubles down on extreme, partisan proposals that can't pass the Senate and will never become law."
"Shutting down the government is no way to run our country," Everett Kelley, president of the American Federation of Government Employees (AFGE) union, said in a statement. "We need Congress to do the right thing and pass funding to keep our government running." The union represents 750,000 federal and District of Columbia government employees including Social Security workers, Transportation Security Administration (TSA) agents and Veterans Affairs (VA) members.
Here's a general overview at what could end up impacting you.
A government shutdown causes a wide range of impacts
The public has reason to be concerned, because as of Sept. 22, lawmakers were nowhere near agreement, potentially creating a situation that puts tens of thousands of federal employees on furlough until the government reopens.
A shutdown could cause delays on certain applications, like renewing your passport, and it also means you may find it difficult to reach a federal customer service representative due to staff reductions.
A shutdown would pause various services and programs, such as Social Security and Medicare benefit verification and card issuance, according to the nonprofit Committee for a Responsible Federal Budget (CRFB). New patients and processing grant applications would also be temporarily halted at the National Institutes of Health (NIH), the CRFB said.
There are also possible problems for travel. Biden said in his statement that a shutdown could risk significant delays for travelers as air traffic controllers and TSA officers would need to work without pay, "potentially leading to significant delays and longer wait times for travelers at airports across the country like there were during previous shutdowns."
If you're planning a trip to a national park to catch some fall foliage, you should check before you go. National parks won't necessarily close, but the National Parks Service director decided to close them during the 2013 shutdown, and in 2019, there were reportedly some problems due to limited staffing.
What is not impacted by a government shutdown
The U.S. Postal Service and other federal activities that are not funded through the annual appropriations process, though, would continue despite a shutdown. This means that Social Security, Medicare and Medicaid payments would continue, as well as immigration services that are funded by visa fees, CRFB said.
However, in the 1996 and 2013 government shutdowns, Social Security Administration staff was initially furloughed, and so certain services such as processing requests for new cards were paused, CRFB said.
The Internal Revenue Service (IRS), which initially said it would remain open during a shutdown since it has funding under the Inflation Reduction Act to continue operations, will partially close, according to a recent Federal News Network report.
Agencies have government shutdown contingency plans
The Office of Management and Budget lists federal agencies and their contingency plans for a shutdown, available here, although some have not been updated in several years.
According to that list, agencies that would be affected by a shutdown but may operate with limited staff and services include the Consumer Product Safety Commission, as well as the departments of Commerce, Education, Health and Human Services, Housing and Urban Development, and Labor.
If you're a federal government employee, you may qualify for the Unemployment Compensation for Federal Employees (UCFE) program, according to the U.S. Office of Personnel Management (OPM). The UCFE program is administered by state unemployment insurance agencies, acting on behalf of the federal government, OPM said.
Kiplinger will be keeping an eye out for updates on federal agencies, services and programs that will be affected should a shutdown occur.
We will also be on the lookout for news from companies offering assistance to those affected. These include our recent report on USAA Federal Savings, which is offering eligible members one-time, no-interest loans in the event of a shutdown.
A loan would be equal to the amount of one net paycheck totaling $500 to $6,000 and must be repaid within three months of funding, said the bank, which serves military members and their families.
The bank said it will also offer payment assistance through its other banking products, along with special payment arrangements for its insurance products. Kiplinger's Reader's Choice Awards for auto insurance companies ranked USAA the overall winner this year.
Related Content
Esther D'Amico is Kiplinger's senior news editor. A long-time regulatory journalist, Esther has covered a range of industries including antitrust and congressional affairs, infrastructure, transportation, climate change and the industrial chemicals sector. She holds a bachelor's degree in journalism and in English.