What A Government Shutdown Means For Student Loan Payments
Although federal student loan payments resumed this past October, borrowers may face a significant disruption to the service if the government shuts down.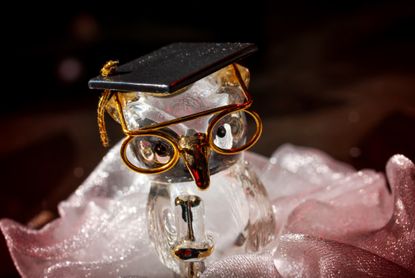 (Image credit: Getty Images)
For the second time this year, the looming government shutdown is getting a lot of attention. Also grabbing the spotlight is the return of student loan repayments. In the event of a shutdown, the Department of Education, which administers federal loans to students, may find itself in a tight spot.
Student loan borrowers have enjoyed a break from payments and interest since March 2020. When student loan relief was extended again through August 31, 2022, it marked the sixth time an extension was granted due to the COVID-19 pandemic.
But with outstanding loan balances hitting $1.74 trillion, according to Federal Reserve data for Q1 2023, for many borrowers, it's time to face the music as interest started to accrue again on September 1 and student loan repayments restarted in October.
Subscribe to Kiplinger's Personal Finance
Be a smarter, better informed investor.
Save up to 74%
Sign up for Kiplinger's Free E-Newsletters
Profit and prosper with the best of expert advice on investing, taxes, retirement, personal finance and more - straight to your e-mail.
Profit and prosper with the best of expert advice - straight to your e-mail.
Although the Department of Education knew the October date was coming for some time, loan servicers are finding it difficult to keep up with the unprecedented volume of borrowers resuming repayments at once. Millions of borrowers continue to seek assistance, temporary forbearance or loan forgiveness from loan servicers and are also waiting to see how President Joe Biden's plan for student debt cancellation shakes out. A government shutdown could only make matters worse.
What happens to student loan payments in a government shutdown
If lawmakers don't agree on a solution, employees across all federal agencies would be furloughed. According to the DoE's 2023 contingency plan, the Department would furlough over 89% of its total staff for the first week of a shutdown, maintaining only staff needed to perform exempt functions. If the lapse was prolonged, the Director of Budget Service "would be responsible for adjusting the plan to respond to the length of the lapse in appropriations and changes in external circumstances."
During the previous looming government shutdown in September, White House Press Secretary Karine Jean-Pierre noted at a press briefing according to CNBC, that if there was a shutdown, "key activities at Federal Student Aid will continue, for a couple of weeks." However, a prolonged shutdown would be substantially disruptive.
To ensure a smooth transition for borrowers, the Education Department plans to remain in frequent contact with loan servicers. However, more than 17 million federal student loan accounts have been or will be transferred to different servicers or different servicing technology platforms, according to a June report from the Consumer Financial Protection Bureau.
Even so, borrowers are still accountable for making their student loan payments, which has been the case during previous shutdowns. Just remember that with more limited resources at the DoE, there could be some complications with, say, being able to reach someone if you have a question or problem.
Keep in mind that when applying for the FAFSA or seeking financial aid, a government shutdown could delay the process. New loans will be reviewed and processed, but a government shutdown could slow things down.
Related Content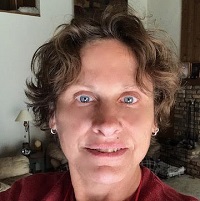 For the past 18+ years, Kathryn has highlighted the humanity in personal finance by shaping stories that identify the opportunities and obstacles in managing a person's finances. All the same, she'll jump on other equally important topics if needed. Kathryn graduated with a degree in Journalism and lives in Duluth, Minnesota. She joined Kiplinger in 2023 as a contributor.