A Government Shutdown Impacts Veterans In A Few Ways
A government shutdown impacts veterans with benefits continuing but outreach services pausing, said the head of the VA.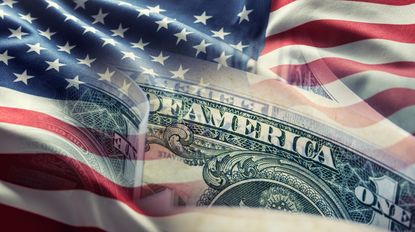 (Image credit: SimpleImages, Getty Images)
While many federal agencies will begin to shut down on October 1 if Congress fails to pass funding legislation to keep the government running, a government shutdown impacts veterans by pausing some programs and services.
While the Veterans Affairs Department (VA) is closely monitoring the situation in Washington, "in the case of a shutdown, there would be no impact on Veteran healthcare," VA Secretary Denis McDonough told reporters when asked at a September 22 press conference.
"Burials would continue at VA national cemeteries. VA would continue to process and deliver benefits to veterans, including compensation, pension, education and housing benefits, and the board would continue to process appeals," McDonough said.
Subscribe to Kiplinger's Personal Finance
Be a smarter, better informed investor.
Save up to 74%
Sign up for Kiplinger's Free E-Newsletters
Profit and prosper with the best of expert advice on investing, taxes, retirement, personal finance and more - straight to your e-mail.
Profit and prosper with the best of expert advice - straight to your e-mail.
However, he added, outreach services to veterans would be stopped, public-facing regional offices would be closed, and many regular operations such as career counseling, transition assistance and cemetery grounds maintenance would not be available.
Under the VA's FY 2021 shutdown contingency plan — the last public update available — the agency said that 96% of its employees would either be fully funded to work or required to perform certain functions during a shutdown and that significant services including certain benefit functions under the Veterans Benefits Administration (VBA) would continue.
Some veterans services to be paused in a government shutdown
According to the plan, significant activities that would cease during a shutdown include VBA Education Call Center, as well as all public and intergovernmental affairs functions such as national programs, special events and Tribal Government relations.
When asked about whether the Veterans Health Administration (VHA) would continue to hire and onboard new employees since some of the agency's human resources personnel would be furloughed, McDonough said this is one of the areas the VA is looking at closely.
The VHA, part of the VA and the country's largest integrated healthcare system, has been aggressively hiring to reach a goal of increasing its workforce by 52,000, or 3%, in preparation for a wave of veterans under the Promise to Address Comprehensive Toxics (PACT) Act, the new law that expands healthcare and benefits for those exposed to burn pits, Agent Orange and other toxic substances.
Soldiers to perform duties without pay in shutdown
Unlike the VA, the Department of Defense (DOD) is one of many federal agencies and departments waiting on Congress to approve 12 appropriations bills covering fiscal 2024 by the September 30 deadline, an outcome few in Washington expect.
Without that funding, the DOD would furlough about 800,000 civilian employees but require some 2 million U.S. military members to continue to perform their duties without pay, although they would receive back pay once the government reopens, according to the DOD's Sept. 12 shutdown contingency plan. The agency would not award new contracts during a shutdown, but contracts already in place would continue.
"The department will continue to defend the nation and conduct ongoing military operations," according to the DOD's plan. "It will continue activities funded with any available budgetary resources that have not lapsed, as well as excepted activities such as those necessary for the safety of human life and the protection of property."
Other agencies would be impacted by a government shutdown
Tens of thousands of other "non-essential" federal workers from various agencies are also expected to be furloughed should there be a shutdown as some agencies partially close and some services reduced. Social Security would be impacted by a government shutdown, with 8,512 of its 61,869 workforce furloughed, but it would continue to send Social Security checks.
Likewise, the Centers for Medicare and Medicaid would be affected by a government shutdown but continue to provide essential services, albeit with a reduced staff. That means that in the event of a funding lapse, Medicare and Medicaid programs and services, including the sending of Medicare payments would continue.
A government shutdown could also impact the Internal Revenue Service (IRS), which initially was expected to continue functioning as usual during a shutdown, but now reportedly may be partially shut with thousands of employees furloughed.
The Department of Education (DOE) contingency plan, last updated in 2021, states that basic operations, including the servicing and disbursement of federal student loans and Pell Grants, could continue for a very limited time during a shutdown but that these operations could also experience some level of disruption.
At a September 25 White House press conference, press secretary Karine Jean-Pierre was asked whether the Oct. 1 deadline for student loan repayments could be pushed back, given the looming shutdown. For now, people are expected to start paying student loans even in the event of a shutdown on October 1.
Jean-Pierre responded that if the shutdown occurs, "we anticipate that key activities at Federal Student Aid will continue for a couple of weeks." However, if the shutdown lasts a few weeks, it "could substantially disrupt the return to repayment effort."
RELATED CONTENT
Esther D'Amico is Kiplinger's senior news editor. A long-time regulatory journalist, Esther has covered a range of industries including antitrust and congressional affairs, infrastructure, transportation, climate change and the industrial chemicals sector. She holds a bachelor's degree in journalism and in English.