Military Veterans Susceptible to Scams and Fraud, Study Finds
PACT Act claims filed by Aug. 9 may receive benefits backdated to 2022 .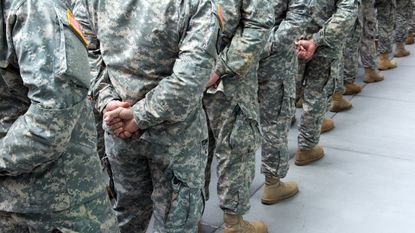 (Image credit: Bo Zaunders)
Millions of veterans are susceptible to scams and fraud that claim to offer assistance with a new Veterans Affairs Department law aimed at health care and benefits, according to a new AARP survey.
The survey, which questioned 887 veterans and active-duty military personnel on fraud schemes, focused on the Promise to Address Comprehensive Toxics Act (PACT), which was enacted last year and expands health care and benefits for those exposed to burn pits, Agent Orange and other toxic substances.
There is no deadline to apply for PACT benefits but those filing by Aug. 9 may receive benefits backdated to Aug. 10, 2022, the VA said.
Subscribe to Kiplinger's Personal Finance
Be a smarter, better informed investor.
Save up to 74%
Sign up for Kiplinger's Free E-Newsletters
Profit and prosper with the best of expert advice on investing, taxes, retirement, personal finance and more - straight to your e-mail.
Profit and prosper with the best of expert advice - straight to your e-mail.
The survey revealed that one in 10 veterans said they were contacted by someone offering to assist them with enrolling in the PACT program, with the caller guaranteeing them of a payoff.
Many are unaware of free service
Many are unaware that they can receive free assistance with PACT Act claims through the VA, the AARP said in a statement.
"The survey found criminals are taking advantage of veterans' lack of awareness by offering fraudulent benefits claims assistance with promises of lucrative benefits," the AARP said.
According to Federal Trade Commission testimony before the U.S. Senate last April, military consumers reported monetary harm from fraud of more than $414 million in 2022, up more than 50% in 2021.
Active service members, veterans and their families are often the targets of fraud due to frequent moves and deployments, a presumption of steady income and benefits and a culture that leaves the door open for scammers to gain unwarranted trust, the AARP said.
According to the survey, veterans and military members are 40% more likely to lose money to scams and fraud than the civilian population.
"Our nation's veterans should not have to worry about being exploited by financial predators," said Troy Broussard, U.S. Army Desert Storm veteran and senior advisor to AARP's Veterans and Military Families Initiative.
Earlier this year, Kiplinger reported on VA warnings about TV ads offering help with Camp Lejeune claims, which may also have been scams. In 2021, Congress passed the Camp Lejeune Justice Act that allows veterans to sue for compensation for harm that may have come from exposure to contaminated water at Camp Lejeune.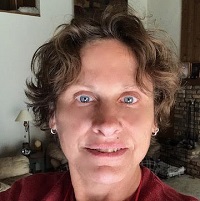 For the past 18+ years, Kathryn has highlighted the humanity in personal finance by shaping stories that identify the opportunities and obstacles in managing a person's finances. All the same, she'll jump on other equally important topics if needed. Kathryn graduated with a degree in Journalism and lives in Duluth, Minnesota. She joined Kiplinger in 2023 as a contributor,