Government Shutdown Deadline Redux: How Could You Be Affected?
Another government shutdown looms as Congress continues to wrangle over spending bills.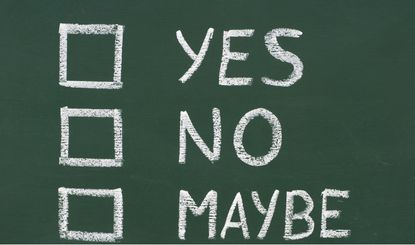 (Image credit: Hiob, Getty Images)
Once again, the United States is facing a government shutdown deadline, which could affect you in various ways.
U.S. lawmakers remain at odds but are, at least, still in discussions over passing 12 appropriations bills for 2024 that would keep the government funded and avert a shutdown by the new November 17 deadline.
As was the case on September 30 when Congress passed an 11th-hour temporary stopgap measure that extended the deadline to November 17, some lawmakers have recently gone on record to say they believe both chambers are likely to agree to an extension again. But, as of the afternoon of November 9, this has not yet happened and there is no guarantee that it will, political pundits warn.
Subscribe to Kiplinger's Personal Finance
Be a smarter, better informed investor.
Save up to 74%
Sign up for Kiplinger's Free E-Newsletters
Profit and prosper with the best of expert advice on investing, taxes, retirement, personal finance and more - straight to your e-mail.
Profit and prosper with the best of expert advice - straight to your e-mail.
Senate Majority Leader Chuck Schumer (D-NY) began the process Thursday of setting up a vote in the Senate on a stopgap measure — also known as a continuing resolution (CR) — next week before the deadline. Any CR would need approval from both chambers, however. In September, after a long, contentious fight, especially in the House, where far-right Republicans pushed back, a 45-day CR was eventually passed.
According to a November 9 report in The Hill, Schumer implored newly elected House Speaker Mike Johnson (R-LA) and his House Republican colleagues to "learn from the fiasco of a month ago. Hard-right proposals, hard-right slash and cuts, hard-right poison pills that have zero support from Democrats will only make a shutdown more likely," Schumer said.
A CR would buy Congress more time to come to an agreement on the bills. If they fail to do so and there is no CR in place, the government will start to shut down on November 18 — and with it a number of public services. In general, even if an agency's funding is not entirely cut, it may need to reduce staff, which could result in you having a longer wait time for decisions or even for reaching a service representative.
Here are some of the agencies and services that could be affected by a shutdown:
While the same 12 funding bills that were at issue in September are still at issue, one big difference this time around is that versions of several of those bills have passed either the House or Senate. But remember: Each chamber's version of a bill must also clear the other chamber before it is sent to the president's desk.
According to a recent Reuters report, so far the Senate has passed three bills that would provide funding for Veterans Affairs and military construction; the Agriculture Department and the Food and Drug Administration; as well as the Transportation and the Housing and Urban Development departments.
According to the report, so far the House has passed bills that include funding for energy and water development; the interior and environment; the Department of Homeland Security; state and foreign operations; as well as the legislative branch.
The shutdown is seen as a chance for Johnson, who replaced Kevin McCarthy (D-CA) as House Speaker on October 25, to show his party that he can do the job and unite his party. In May, President Joe Biden and then-speaker McCarthy agreed to a $1.59 trillion discretionary spending budget, but by October 3 some hard-right Republicans ousted McCarthy over the funding agreement among other issues. These Republicans have argued for $120 billion to be cut from the funding.
Johnson has proposed a "laddered" CR approach in which deadlines would be staggered for each funding bill – rather than one deadline for all 12 – but it is unclear if he will be able to get the Republican House majority to agree to this.
Political pundits say that, even if he is able to get this through the House, the Senate is unlikely to clear the measure.
RELATED CONTENT
Esther D'Amico is Kiplinger's senior news editor. A long-time regulatory journalist, Esther has covered a range of industries including antitrust and congressional affairs, infrastructure, transportation, climate change and the industrial chemicals sector. She holds a bachelor's degree in journalism and in English.