Sollers To Cancel $3.4M In Student Loan Debt Amid Deceptive Practice Charges
Another college cancels student loan debt to settle charges of deceptive and misleading practices.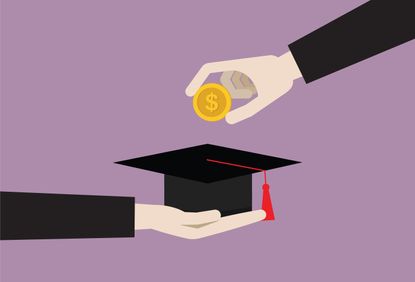 (Image credit: Getty Images)
New Jersey-based Sollers College is set to cancel $3.4 million in student loans to resolve a government lawsuit charging the for-profit college with engaging in deceptive and misleading practices.
Since 2018, the school has been "falsely touting" its job-placement rates and saying that its relationships with prominent companies would lead to jobs after students graduated, according to a statement by the Federal Trade Commission (FTC). Pfizer, Weill Cornell Medicine and Infosys are among the major companies that Sollers claimed to have partnerships with.
The FTC, which filed a complaint against school in the U.S. District Court of New Jersey, made the allegations along with the state. In a separate agreement with the office of New Jersey Attorney General Matthew Platkin, the school will also pay a $1.2 million civil penalty to the state to resolve investigations into consumer complaints.
Subscribe to Kiplinger's Personal Finance
Be a smarter, better informed investor.
Save up to 74%
Sign up for Kiplinger's Free E-Newsletters
Profit and prosper with the best of expert advice on investing, taxes, retirement, personal finance and more - straight to your e-mail.
Profit and prosper with the best of expert advice - straight to your e-mail.
"New Jersey will not allow for-profit schools to deceive students with false claims and promises or subject them to unlawful financing schemes that push them into debt instead of helping them reach their career goals," Platkin said. "Schools that fail to comply with laws and regulations that protect students from financial abuses and fraud will be held accountable."
The news follows a lifting earlier this month of the three-year pause on student loan repayments.
According to the complaint, Sollers inflated its post-graduate employment rate on its website as well as on corresponding advertising, making the claim that "90% of our students are placed within three months of graduation." The number is, in fact, much lower. The job placement rate in its life sciences department, for example, is said to hover around 52%.
The school also "trapped" students by encouraging them to enter deceiving income share agreements – or a promise to use a percentage of their future income to cover tuition, the FTC said.
Sollers releases holds on accounts
As a result of the ruling, students enrolled in these agreements received a letter from Sollers College.
"We're writing because you have an income share agreement with Sollers College," it read. "The Federal Trade Commission (FTC), the nation's consumer protection agency, sued us because they said we used deceptive ads and didn't tell you about some of your rights in our income share agreements."
According to the letter, no further payment or action is required. The school will release all holds on accounts and make transcripts and certificates available to students upon request. In addition, it informed students that they will request the debt be deleted from their credit report within 10 business days.
The settlement does not include other federal or private loans provided by Sollers.
Sollers did not immediately respond to Kiplinger's request for comment.
For-profit colleges have come under scrutiny under the Biden administration, which recently ordered the online University of Phoenix to cancel $37 million of student loan debt. The move followed a Department of Education investigation that found that the school also misrepresented its relationships with prospective employers to students.
Loan repayment help
The government offers several resources to help in figuring out how to repay student loans. If you haven't already done so, the first step is to take stock of all your remaining loans as well as your balance by heading to StudentAid.gov.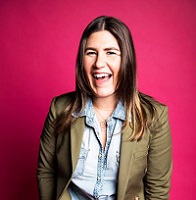 Jamie Feldman is a journalist, essayist and content creator. After building a byline as a lifestyle editor for HuffPost, her articles and editorials have since appeared in Cosmopolitan, Betches, Nylon, Bustle, Parade, and Well+Good. Her journey out of credit card debt, which she chronicles on TikTok, has amassed a loyal social media following. Her story has been featured in Fortune, Business Insider and on The Today Show, NBC Nightly News, CBS News, and NPR. She is currently producing a podcast on the same topic and living in Brooklyn, New York.