Biden Cancels $37M in Student Loan Debt for Phoenix University Borrowers
Are you eligible for student loan debt relief related to a misleading Phoenix University ad campaign?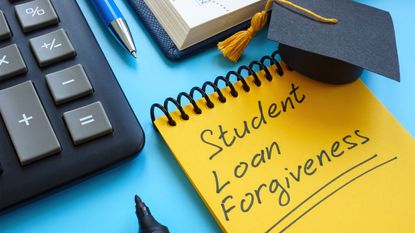 (Image credit: Getty Images)
The Biden administration plans to cancel $37 million in student loan debt for about 1,200 students who enrolled at the University of Phoenix from Sept. 21, 2012 to Dec. 31, 2014 and applied for relief under the borrower defense loan discharge program.
Following an investigation, the Department of Education (DOE) said it found that the university's national ad campaign misled prospective students by falsely representing its partnerships with thousands of corporations, including Fortune 500 companies such as Microsoft, Adobe and AT&T. The ads gave the impression that students would benefit from these partnerships by providing, for example, hiring preferences at those companies.
The school told borrowers that a degree from Phoenix would help "get your foot in a few thousand doors" and that its partners were "looking specifically at University of Phoenix students for hire instead of any other school," the DOE said in a statement.
Subscribe to Kiplinger's Personal Finance
Be a smarter, better informed investor.
Save up to 74%
Sign up for Kiplinger's Free E-Newsletters
Profit and prosper with the best of expert advice on investing, taxes, retirement, personal finance and more - straight to your e-mail.
Profit and prosper with the best of expert advice - straight to your e-mail.
But none of that was true, the DOE said. "In fact, the school's relationship with corporate partners did not result in any benefits to impacted Phoenix students," the Department said. "Corporate partners let Phoenix display their insignias and names in a career database portal, which gave the false impression that Phoenix offered unique job opportunities, when in reality all the jobs posted were available to the general public."
Students who applied for federal loans under the borrower defense loan discharge program may qualify for relief because they have been affected by this finding, the DOE said. The program seeks to provide relief to students enrolled in a school based on misleading information from the school.
The DOE said it will notify affected borrowers by early October that their applications have been approved. The remaining loan balances of these borrowers will be zeroed out and their credit trade lines deleted, the Department said. Any payments these borrowers made to the DOE on these loans will also be refunded.
The Department said it intends to initiate a recoupment proceeding against Phoenix to seek repayment of the liabilities associated with these approved claims at a later date.
"The University of Phoenix brazenly deceived prospective students with false ads to get them to enroll," said Richard Cordray, chief operating officer of DOE Federal Student Aid.
Clock ticking to begin student loan repayments
The Biden administration has now approved more than $117 billion in debt cancellations, including $14.8 billion in relief for 1.1 million borrowers who were taken advantage of by their colleges, the DOE said.
But the clock is ticking to begin student loan repayments. Following the Supreme Court's decision last June to strike down Biden's student loan forgiveness plan - which would have given qualifying borrowers up to $20,000 in federal student debt relief - repayments begin in October.
To prepare to start paying student loans again, the first step is getting the facts straight by logging into your account at StudentAid.gov to review the list of all your federal loans, as Kiplinger previously reported.
Check your loan details such as the service provider's name, how much you've paid, and your remaining balance, as reported. Make sure your contact information is correct so you'll receive important notices. You should also go to your service provider's website to review the financial information there and, if needed, update your personal data.
RELATED CONTENT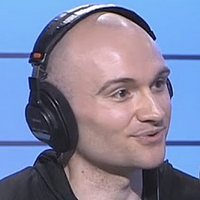 Joey Solitro is a freelance financial journalist at Kiplinger with more than a decade of experience. A longtime equity analyst, Joey has covered a range of industries for media outlets including The Motley Fool, Seeking Alpha, Market Realist, and TipRanks. Joey holds a bachelor's degree in business administration.