Pandemic Travel Deals Are Out There
You may be itching to travel, but the risks and rules—especially for international travel—may keep you at home a while longer.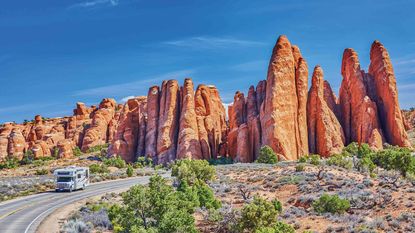 (Image credit: Getty Images)
Hotel closures, travel bans and an economic shutdown have painted a grim picture for travelers this year, and it's going to be a long time before the travel industry begins to look anything like it did before COVID-19. But we may have hit the bottom, says Melanie Lieberman, senior travel editor for travel website ThePointsGuy.com. In other words, the worst has likely passed, and after months of staying at home, people are eager to start going places again.
"Traveling is on everyone's mind these days—mainly because we can't," says Jeff D. Opdyke, editor of The Savvy Retiree, which is published by International Living, an organization for U.S. expats. Even so, in a survey released by the ThePointsGuy.com in late May, 30% of Americans said they would be comfortable taking a trip before the end of the summer. That's a relatively high number, considering that only half of Americans planned to take a summer vacation in 2019, according to a special report accompanying the survey.
Certain kinds of travel will emerge before others. Travel for leisure will come back before travel for business, and business travel will precede group travel, says Chris Nassetta, CEO of Hilton. Warmer destinations where travelers can relax outside and feel safer against exposure to the coronavirus will be popular choices among those who do take trips in the near future. Domestic trips, particularly to U.S. national parks, will also be popular, says Lieberman.
Subscribe to Kiplinger's Personal Finance
Be a smarter, better informed investor.
Save up to 74%
Sign up for Kiplinger's Free E-Newsletters
Profit and prosper with the best of expert advice on investing, taxes, retirement, personal finance and more - straight to your e-mail.
Profit and prosper with the best of expert advice - straight to your e-mail.
If you're looking to book an international trip for the holidays or for 2021, some destinations are more promising than others. South America, for ex­ample, is mainly off the list for the time being—some countries, including Brazil and Peru, have been hit hard by the pandemic, and it's home to some of the world's strictest travel bans. Argentina announced it would restrict travel until September, with the potential to extend the restriction. But destinations such as Iceland have made an effort to welcome tourists significantly sooner, inviting them as early as June 15 (or July 1 for travelers from the U.S.) and providing COVID-19 tests—which are required in the first phase of reopening—free upon entry.
The European Union banned most nonessential travel to EU countries by U.S. travelers until July 1; lifting of restrictions will be staggered and vary by destination. Review the travel advisories at http://travel.state.gov for any region you hope to visit to weigh the risks. And remember that few plans for reopening to tourism are set in stone; requirements for travelers from the U.S. could change. Also, a negative COVID-19 test may be a requirement to avoid a 14-day quarantine in some places, even as travel bans and mandatory quarantines are lifted.
Air travel
With demand for flying still low, fares are at record-low prices. Typically, you would begin tracking prices for holiday travel in July and book by September, says Hayley Berg, an economist for Hopper, an app that analyzes flight prices. (Using a tool such as Google Flights or the Hopper app can alert you when fares to your destination drop.)
But for now, there's no strict time line to follow to book a flight, says Scott Keyes, of ScottsCheapFlights.com: "We're seeing $350 flights that are usually $700 or $800." If you're ready to travel, he says, book when your price point comes up instead of trying to pinpoint the best time to buy a ticket. Just keep in mind that if the CARES Act expires in September, as expected, and federal government support wanes, airlines could cut back on their routes—or they may increase them, depending on consumer behavior, says Berg.
To make future bookings more palatable, airlines are offering un­precedented flexibility to travelers who want to cancel or postpone a trip. For example, tickets for flights on Delta Airlines for travel between March 1 and September 30, 2020, can be rebooked until September 30, 2022, with no change fees. Other airlines have similar policies.
Though you won't pay a fee if you cancel your trip, you're likely to get a credit or voucher for future travel instead of a full refund. To get a cash refund, you'll need to wait for the airline to cancel your trip; the Department of Transportation requires all airlines, domestic and foreign, taking off or landing at a U.S. airport to issue a refund for a canceled flight. You may also be eligible for a cash refund if the airline makes a "significant schedule change," according to the DOT. The DOT doesn't define a significant change, but in general, you should get a refund if the schedule is altered by two or more hours, or if you're switched from a nonstop to a connecting flight. If you're thinking about changing your travel plans, consider waiting to do so until 48 hours before your flight. If the airline cancels or alters your flight, you can collect the cash instead of getting a voucher.
Some carriers, such as American Airlines, have also introduced a policy allowing travelers to switch flights if their plane is crowded so that they can more easily practice social distancing. Most airlines are also requiring passengers to use protective masks, which the airlines will provide to passengers who do not bring their own. Many airports have also improved their boarding and deplaning protocols to lessen crowding while entering and exiting the plane.
Hotels and vacation rentals
Travelers are likelier to trust big hotels more than small ones, given the institutionalized sanitation practices many big hotels have announced to ensure the safe reopening of their locations, says Lieberman. The Hilton hotels have partnered with the Mayo Clinic to upgrade their sanitation practices, for example. And Hilton isn't the only hotel chain to strengthen its protocols to improve hygiene; Choice Hotels, Best Western, Omni, IHG, Four Seasons, Wyndham, Mandarin Oriental, Marriott and Hyatt have all rolled out new cleaning programs. You're likely to find social-distancing signs, seals identifying that a room has been disinfected and Plexiglas partitions between you and the hotel staff. One of the biggest changes to look for is an emphasis on digital check-ins and contactless delivery of food and other items, says Lieberman.
Like airlines and cruise lines, hotels are offering lower rates. Reservations are largely subject to the same cancellation policies that were in place pre-COVID, but some discounted rates come with a catch. For example, sometimes the room is nonrefundable, or you may purchase a discounted gift card that could soon expire. Although the reduced prices for hotel rooms may be tempting, in some cases you may not be able to redeem your purchase, says Lieberman.
A vacation rental is a promising choice, partly because you can usually cook for yourself and not worry about social-distancing policies at restaurants. But it may be more difficult to book a short-term rental than a longer stay because many vacation-rental businesses, such as Airbnb, have instituted a buffer-period policy to space out consecutive stays. If you're planning to rent independently of one of these vacation-rental companies, you may have to work out a plan with the property owner that meets your expectations for cleaning. You may also have to be flexible with your dates for travel and even provide proof of a negative COVID-19 test result. In some smaller islands in the Caribbean, for instance, rental safety arrangements must be worked out on a case-by-case basis. Domestically, many localities have implemented vacation-rental safety plans—in some cases banning travelers from COVID-19 hotspots from booking. Some localities in Florida, for example, have banned bookings from travelers coming from New York, New Jersey, Connecticut and Louisiana.
As they reopen, vacation rentals and hotels may offer fewer amenities; access to fitness centers, steam rooms, saunas and hot tubs may be limited. However, says Lieberman, sample-size bottles of shampoo and conditioner may permanently replace hotel shower dispensers.
Train travel
Due to reduced demand at the peak of the coronavirus pandemic, Amtrak suspended service in late March on its high-speed Acela trains in the Northeast corridor of the U.S. But as localities began to lift stay-at-home orders in May, it announced a schedule of three weekday round-trips.
All train routes in the U.S. are now operating, albeit with limited schedules, says Ted Blank, a luxury travel specialist with Travel Leaders, in Stillwater, Minn. But certain lines—such as the Rocky Mountaineer, a luxury rail tour that transverses Canada—have postponed all trips until later in the summer, he says. Even so, the future of train travel looks promising. For one thing, a new generation of the Acela high-speed trains that will reach speeds of 165 miles per hour will be introduced in 2021.
Like flights, trains have instituted more-rigorous sanitation practices. But train-ticket prices don't fluctuate wildly the way airfares do, so you can safely buy your tickets well in advance. And Amtrak is waiving all change fees and cancellation fees for reservations made by August 31, 2020.
Cruises
Cruise lines, which have suspended all service worldwide, are working with global organizations such as the Centers for Disease Control and Prevention, the U.S. Coast Guard and the World Health Organization to implement return-to-service plans.
Because so many cruises were canceled due to the coronavirus outbreak, travelers struggled to get their money back. Going forward, a number of cruise lines have introduced new, flexible cancellation policies—some, such as Azamara Cruises, will allow cancellations as late as 48 hours prior to sailing. Such flexibility is unheard of for the industry, says Colleen McDaniel, editor-in-chief of Cruise Critic. Several cruise lines will offer flexible policies for bookings well into next year.
You'll likely see a staggered return to service, with cruise lines slowly and strategically reintroducing ships and itineraries, says McDaniel. She says that 2021 bookings have been strong. In fact, in a recent poll among visitors to Cruise Critic forums, nearly 75% of respondents said they plan to cruise "about the same as ever" or "more than ever," once they're able.
In the near term, cruise lines may introduce shorter cruises, focusing on home ports people can drive to. If you want to book further out, you can snag some great deals for 2021 sailings in the Caribbean. A weeklong tropical getaway aboard the new Celebrity Edge, sailing from Fort Lauderdale with stops in Costa Maya, Cozumel and the Cayman Islands, starts at $695 and sails through March 2021. Along with lower prices and flexible cancellation policies, many cruise lines are offering more onboard perks—for example, bundling packages for Wi-Fi service and drinks.
Road trips
The COVID-19 pandemic may revive the Great American Road Trip. In­terest in journeying by car (or truck or any other vehicle) is very high, says Lieberman, especially since national parks reopened and gas prices plunged.
If you're planning a road trip, now more than ever, preparation is key. Restaurants in some states are resuming dine-in services, but in some places you may have to depend on drive-through and take-out fare. Consider calling ahead to make reservations at hotels.
Many national parks are free to enter, and wide-open spaces are conducive to social distancing, so venturing out into the outdoors promises a relatively low-cost, low-risk travel option. For many Americans, the best way to see the country is in a recreational vehicle. Interest in renting an RV has spiked because RVs allow you to prepare meals and sleep in a safe space. Note that even with cheap gas, it might cost more than $300 to fill an RV's 150-gallon tank, and the fuel economy is nothing to write home about. But renting an RV (if you can find one; check Outdoorsy.com or RVShare.com to rent from your location) may be more cost-effective than driving and paying for lodging if you would otherwise stay at hotels going for more than $130 to $150 a night, says Eric Simonson, a certified financial planner in Minneapolis who specializes in travel.
Pack travel insurance
Between border closures and travel bans, sales of travel insurance policies have plummeted, says Kasara Barto, of SquareMouth.com, an aggregator of travel insurance policies. The number of policies purchased through the site between April 1 and May 10, 2020, for travel in June, July or August 2020 dropped 90% compared with a year earlier.
In the wake of the pandemic, travel insurance providers have expanded coverage in some cases. For example, to be covered for any event, you must purchase a travel insurance policy before the event occurs. Although many travel insurance providers stopped covering losses related to COVID-19 as early as January 21—when the Centers for Disease Control and Prevention first issued an alert—some providers extended coverage and are still offering it for cancellation and medical benefits relating to COVID-19 on new policies. Insurers are also developing policies that will offer more coverage for some of the impacts of a future pandemic, says Barto.
Cancel-for-any-reason policies are the best option for travelers concerned about COVID-19. For example, APRIL's Pandemic Plus cancel-for-any-reason policy offers cancellation coverage for a $2,000 trip for $117. It may make sense to look for financial-default benefits that come with some policies, in case your hotel or cruise or tour company goes bankrupt. And if you book a trip and then lose your job, you could be covered if you purchase employment-layoff coverage before your job loss, says Barto.
Be strategic as you shop travel insurance options. As long as trains and airlines offer refundable trips, you won't need insurance for those. And your health insurance typically covers you if you stay in the U.S. Visit SquareMouth.com to see a wide range of policies.
Where to find deals
You can lock in stellar prices if you take advantage of a book-now-and-travel-later deal. For a wide variety of offerings for travel of all kinds, explore TravelZoo (www.travelzoo.com), which publishes deals from more than 2,000 travel and entertainment companies and local businesses, including restaurants and spas.
Travel auction websites such as AndrewHarperTravel.com and LuxuryLink.com let you browse hotels and travel packages.
Virtuoso (www.virtuoso.com) offers luxury hotel and travel advice and will connect you to professional travel advisers.
For air travel, check out the airlines' websites, plus ScottsCheapFlights.com and go-to travel sites such as Kayak and Expedia. For cruises, visit ShermansTravel.com and CruiseCritic.com.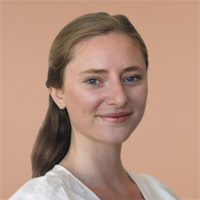 Staff Writer, Kiplinger's Personal Finance
Emma Patch joined Kiplinger in 2020. She previously interned for Kiplinger's Retirement Report and before that, for a boutique investment firm in New York City. She served as editor-at-large and features editor for Middlebury College's student newspaper, The Campus. She specializes in travel, student debt and a number of other personal finance topics. Born in London, Emma grew up in Connecticut and now lives in Washington, D.C.