Prepare for Painful Utility Bills, Gas Station Visits This Summer
While brutal pump prices are dominating the headlines, consumers also are absorbing rapidly escalating utility bills.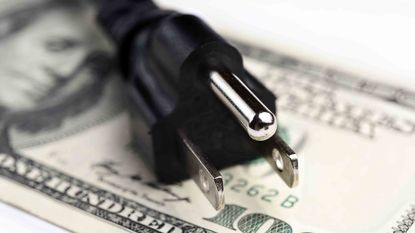 (Image credit: Getty Images)
A perfect storm has hit energy markets, and consumers are paying the price. And while pain at the pump has received most of the attention in recent months, consumers are also starting to shoulder heavier utility bills now that the summer is hitting full stride.
Unfortunately, there just isn't any relief in sight, unless the economy slides into recession.
Record Gas Prices
The nation's average gasoline price has risen to a record of $5.02 per gallon of regular unleaded. Prices are well above $4 on average in every state.
Subscribe to Kiplinger's Personal Finance
Be a smarter, better informed investor.
Save up to 74%
Sign up for Kiplinger's Free E-Newsletters
Profit and prosper with the best of expert advice on investing, taxes, retirement, personal finance and more - straight to your e-mail.
Profit and prosper with the best of expert advice - straight to your e-mail.
In California, the state average is an eye-popping $6.44 per gallon. Nationwide, diesel averages $5.77 – also a record, and a source of overall inflation because virtually all goods travel by truck or train before reaching customers.
How high gas prices will go is hard to say, but it looks like there is room for further rises. Barring a recession that crimps fuel demand, we look for the national average price to peak between $5.25 and $5.50 per gallon this summer, due to high demand, high crude oil prices and not enough oil refining capacity.
Some older refineries shut down during the COVID-19 pandemic, when low fuel demand made them uneconomic to run. Now, even with refining highly profitable, energy companies aren't building many new ones, or expanding existing units.
If a hurricane hits refineries along the Gulf of Mexico this summer and shuts some of them down, gas prices would jump even higher.
Bigger Utility Bills
It isn't just gasoline prices that are soaring. Natural gas and electricity costs are also way up, which means consumers will pay higher utility bills this summer and higher heating bills this winter. According to the Bureau of Labor Statistics in its May Consumer Price Index report, electric prices jumped 12% from May of last year, on average. Natural gas prices soared by 30% from a year earlier.
The link between natural gas and electricity rates is strong because gas is the top source of fuel to generate power in the U.S. Natural gas futures traded on commodity markets have almost tripled from a year ago, and now those sharp increases are feeding through to utility customers as it costs more to run power plants.
Unfortunately, weather forecasters are calling for a hotter-than-average summer, which means many consumers will be using more electricity to keep cool, while also paying more for each kilowatt-hour of juice they buy.
It's hot now, but in a few months, cooler weather will start setting in, and Americans will start turning on their heat. When they do, they'll likely find themselves paying dramatically higher utility bills for whatever form of heat they use.
Natural gas, the most common heating fuel, could cost 30% to 50% more at the beginning of this winter than it did a year earlier. Propane and heating oil will likely set all-time record highs.
What's Driving the Surge
A host of factors are pushing up energy prices.
For starters, global energy demand has recovered from the pandemic slump more briskly than global energy production has. This imbalance has been intensified by the Russian invasion of Ukraine and Western efforts to punish Moscow by boycotting Russian oil and gas. There are supply constraints holding back energy companies from drilling for more oil and gas in the U.S., and many publicly traded energy companies are under pressure from investors to direct their lofty profits into dividends and share buybacks instead of new drilling.
And then there are public policies that affect energy supplies. In the U.S., the Biden administration is reducing the amount of federal land available for oil and gas leasing, while developing regulations that will make it more difficult to build energy infrastructure like pipelines. The White House is trying to encourage more renewable power as it seeks to reduce carbon emissions. European countries are following a similar tack as they seek to decarbonize and to reduce reliance on imported Russian oil and natural gas.
Whether these policies are right or wrong depends on your political viewpoint. But there's no question that transitioning to renewable energy while discouraging fossil fuel production will result in costlier utility bills and trips to the gas pump.
Managing Editor, The Kiplinger Letter
Jim joined Kiplinger in December 2010, covering energy and commodities markets, autos, environment and sports business for The Kiplinger Letter. He is now the managing editor of The Kiplinger Letter and The Kiplinger Tax Letter. He also frequently appears on radio and podcasts to discuss the outlook for gasoline prices and new car technologies. Prior to joining Kiplinger, he covered federal grant funding and congressional appropriations for Thompson Publishing Group, writing for a range of print and online publications. He holds a BA in history from the University of Rochester.