Avoid the Summer Travel Rush; Plan a Fall Getaway
Prices will be lower, you'll encounter fewer crowds, and pandemic restrictions are likely to ease even more.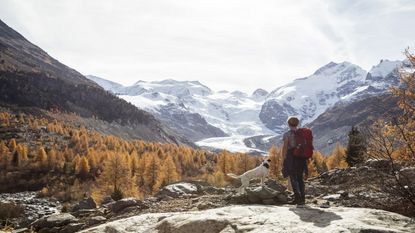 (Image credit: Getty Images)
The world is reopening. With vaccination rates for Americans and Europeans steadily rising, so is confidence among travelers. Plus, travel is easier to navigate as restrictions ease. This summer, those factors led tourists back to the road and the skies in droves. But summer travel can be stressful, with flight delays, surge pricing and higher fuel costs. If you have flexibility in your schedule, booking a trip this fall is a better option. You'll encounter fewer crowds, and pandemic restrictions are likely to loosen up even more.
Even better, prices are usually cheaper in shoulder season. Airfares are expected to drop, and hotel rates are generally lower at summer's end and into the fall. If you can be flexible with your dates, such as traveling on weekdays or extending your stay, you can often find even lower prices. And with a rental-car shortage, you'll have a better shot of booking a vehicle at a cheaper rate (or finding one at all) if you go this fall.
We rounded up some good bets for autumn travel, including leaf-peeping trips, cruising the coast of Alaska and touring Italy. We also let you know what to expect as you travel in these still uncertain times.
Subscribe to Kiplinger's Personal Finance
Be a smarter, better informed investor.
Save up to 74%
Sign up for Kiplinger's Free E-Newsletters
Profit and prosper with the best of expert advice on investing, taxes, retirement, personal finance and more - straight to your e-mail.
Profit and prosper with the best of expert advice - straight to your e-mail.
Flights
You can find sweet deals on flights toward the end of August and heading into the fall. Airfares for fall are expected to drop up to 5% overall compared with summer fares, says Adit Damadaran, an economist for the travel site Hopper. And summer fares are already lower than usual, as travel gradually ramps up.
Plus, "Airlines are stepping up and adding extra routes, especially in September and November," says Willis Orlando, product operations specialist for Scott's Cheap Flights. As airlines add more routes, the increased competition for flights to some destinations—including Iceland and Hawaii—is driving down airfares. We recently found round-trip airfares to Iceland for fall as low as $329 (from many U.S. cities). You could book round-trip airfare to Hawaii from Chicago in early September for as low as $236. Book as early as you can, and keep an eye out for airlines running deals and promotions as more openings occur, Orlando says.
Use a flight search tool such as Google Flights or SkyScanner to help you determine the best timing or even the best destination. At SkyScanner.com you can search by cheapest time frame, cheapest destination or both. Sites such as Scott's Cheap Flights and Sherman's Travel feature flight deals. For example, Sherman's Travel recently featured round-trip tickets to Bermuda in December for $400 per person.
Much of the booking flexibility introduced during the height of the pandemic is gone. All the major airlines have stopped offering free flight changes for basic economy flights. But if you book a ticket for a main-cabin or higher-class seat and change your flight, you won't pay a change fee. The major U.S. airlines have also been extending the dates for vouchers from canceled flights throughout the pandemic. If you have a voucher, check with the airline to see when it expires.
Note that federal law dictates that you wear a mask in all U.S. airports. That policy is set to expire on September 14, but it may be extended.
International travel
The reintroduction of international travel has been staggered and unpredictable. Some places have shown more eagerness than others to dismantle their barriers to entry and are welcoming tourists with varying COVID safety protocols. For example, Mexico began a slow region-by-region reopening in June 2020 and lifted many coronavirus restrictions. Several Caribbean destinations also opened to American tourism ahead of the curve. And Iceland allowed travelers to return in April 2021.
The European Union is expected to lift its restrictions on American tourists this summer, and then it will be up to the 27 member states whether to add their own restrictions. But much of Europe already took steps to invite American tourists for summer travel, with Greece, Italy, Spain and France making some of the earliest announcements. Greece and Italy started welcoming vaccinated and COVID-negative tourists, including those from the U.S., in May, while Spain and France reopened to vaccinated travelers in June.
In early June, the U.S. State Department said that it was taking 58 countries and territories out of the Level 4, or "Do Not Travel," category and designating them as Level 3, or "Reconsider Travel," destinations. Countries no longer designated "Do Not Travel" include Canada and Mexico, France, Greece, Italy, Japan, Spain and Switzerland.
Airlines act as the first line of defense for international destinations' documentation requirements, and now, that often means producing a negative test or proof of vaccination. If you're flying somewhere where vaccinated travelers are allowed to bypass testing or quarantine requirements, expect to be asked for proof of vaccination before your flight—as well as once you arrive.
Like many other tour operators, Steve Perillo, CEO and owner of Perillo Tours, is optimistic about the steps European countries have taken this summer. "We've had two steps forward and one step back for a while now, but I think that's stopped," says Perillo. For that reason, he strongly recommends booking a trip in the off-season, when the crowds of summer will have subsided, the weather will be more mild and, most likely, the cost of travel will have dropped.
But as the world reopens, the destinations that have made early moves to invite tourists back have seen an influx of eager travelers—and in some cases, increased community spread of the coronavirus. For example, Mexico and the Caribbean have been welcoming Americans since very early in the pandemic, but surges in virus cases and deaths hit Quintana Roo, the Mexican state on the Yucatán Peninsula that's home to both Cancún and Tulum, in late spring and summer.
"The fact is that the pandemic isn't over," says Melanie Lieberman, senior travel editor of The Points Guy. "While the vaccine rollout has been great in the U.S., the situation is not the same internationally."
Camping and RVs
Interest in experiencing the great (and safer) outdoors skyrocketed during the pandemic. Bookings made on the National Park Service's reservation hub, www.recreation.gov, increased by 45% from 2019 to 2020. And you can find a plethora of options for fall and even winter travel to outdoor destinations beyond the national and state parks.
What Airbnb and VRBO are to vacation rentals, Hipcamp.com is to camping. Finding a campsite is as easy as browsing its website or mobile app, then selecting your dates and destination. Prices vary, but you can find cabins or yurts for as little as $60 or $70 a night and tent sites for as little as $20 per night. For a more luxurious experience, explore "glamping" options starting at about $100, which typically offer more amenities and comfort. For instance, you could stay at Running Spring Ranch, near California's Mendocino National Forest, where a furnished, wood-floored "glamping tent" with a private front porch and mountain views (beside a lavender farm) runs $115 a night.
Be aware of the fire safety protocols and guidelines during your excursion. California is a popular destination for fall camping, but the fire season usually starts in the summer and extends well into the fall. You can find educational resources about fire safety and environmental issues, such as the Leave No Trace initiative, at www.hipcamp.com/journal.
Meanwhile, recreational vehicle rentals have soared in popularity as travelers look for a safer way to hit the road. Bookings have increased by 145% over last year at Outdoorsy.com, the peer-to-peer RV rental service. You can also rent at RVshare.com.
Or check out Tracks and Trails, an RV vacation planning company. An eight-night trip beginning in San Francisco, including one night in historic Coloma, two nights at Lake Tahoe and three nights at Yosemite in a fully equipped RV, goes for $5,200. (The RV sleeps up to four people; each additional person adds $600.) The trip includes accom­modations in San Francisco for the first and final nights, as well as optional add-ons such as kayaking or riding a paddlewheel boat on Lake Tahoe, whitewater rafting in Coloma, and a privately led hike through Yosemite of your preferred length.
Cruises
This summer, cruise ships started sailing again. According to the Centers for Disease Control and Prevention, ships with at least 95% of both crew and passengers fully vaccinated do not have to require masks or maintain physical distance. And on cruises that do not meet the vaccination minimum, operators can establish certain sections of the ship that are only accessible to fully vaccinated passengers. But a number of cruise operators are requiring that guests be fully vaccinated before boarding. Norwegian Cruises, for instance, announced it would do so through at least October 31.
The cruising destination to keep an eye out for this fall is Alaska, says Aubree Dunn, of Cruise Critic. The fall foliage will peak in Alaska in September, and as animals gear up for winter, they are very active, which means wildlife sightings may be more frequent. And shorter days means a better chance of seeing the northern lights.
Although the cruising season in Alaska typically ends in September, many lines are extending their dates through October, including Holland America, Princess and Norwegian Cruises. Discounting will also be common: A seven-night cruise leaving from Seattle in early September on Royal Caribbean's Ovation of the Seas recently started at $601 for two people, down from $883.
European cruises this fall should also be a good bet, particularly for vaccinated travelers. Cruises in October have been available at 40% less than their usual rate; Oceania Cruises' 10-night trip from Venice, with stops in Naples, Rome, Florence, Monte Carlo, Provence, Palma de Mallorca and ending in Barcelona, was recently available at $170 a night, which is 51% lower than usual, according to Cruise Critic. Visit www.cruisecritic.com or www.shermanstravel.com/cruises for more deals.
Deals
A last-minute getaway
Flights to Lisbon, Portugal, are a good bet if you're looking for a last-minute summer or early-fall deal, says Adit Damadaran, an economist for Hopper. Airfares are down 50% compared with prices for the same time frame in 2019. We recently found a round-trip ticket from Chicago to Lisbon departing on September 1 for $380.
Where to go in Europe
Italy tops the list of inter­national destinations travelers are booking for 2021, according to a survey from the United States Tour Operators Association. Perillo Tours will resume custom tours of Italy after Labor Day (see ItalyVacations.com). You could book a six-night trip split between Rome and Positano on the Amalfi coast, including a private tour of Rome and a private boat ride to the island of Capri. The tour, which also includes accommodations and airfare, starts at about $4,300 per person in September.
Price drops in the shoulder season should extend well beyond the Italian borders. As countries reopen, it will be easier to find more deals, says Melanie Lieberman, senior travel editor for The Points Guy. "In the summer, there has been a ton of demand and limited supply," she says, and even though the travel industry has been ramping up, they can't really keep up with all that demand. By the time fall rolls around, the hope is that more of the kinks will be worked out.
The best in­ternational travel deals often don't linger long after announcements of reopening. If you have your eye on a destination that has been closed to tourists, be ready to book once that announcement has been made. But stay flexible. Surges in COVID cases can quickly shut down a destination.
See the U.S.A.
One spectacular place for experiencing the fall leaves in full color: Cloudland Canyon State Park, near Chattanooga, Tenn. Peak foliage is in early November, and airfares to Chattanooga this fall are down 15% from fall 2019. Round-trip, nonstop flights between Chicago and Chattanooga were recently as low as $265 in the first week of November. Consider staying at the Chanticleer Inn Bed and Breakfast ($249 a night), which is near scenic Lookout Mountain and only six miles from downtown Chattanooga. Or check out Treetop Hideaways. It offers luxury treetop stays—such as the Luna Loft, which sleeps three people at $513 per night—and is also near Lookout Mountain.
Peak season for fall foliage in Big Sky, Mont., is early-to-mid October. Airfares to Bozeman, Mont., at that time are down 30% compared with 2019. You could stay at the Wilson Hotel in Big Sky, which lowers its rates in the fall season. A two-night stay in a double room in early October recently cost $339, and round-trip, nonstop flights from Chicago were recently $266.
Yellowstone Park is only a one-hour drive from Big Sky. Although Yellowstone visitor counts have been breaking records, the fall is expected to be less crowded. Fees to visit Yellowstone are waived September 25 for National Public Lands Day.
Ski for less
Ski season is months away, but it's a good time to lock in a deal. The Epic Pass, which offers access to more than 80 resorts worldwide, including Vail, Breckenridge, Park City and Whistler Blackcomb, will cost 20% less for the 2021–22 season ($783, down from $979 last season). The price for the Epic Pass hasn't been as low since the 2015–16 season, when the pass offered access to only 11 U.S. resorts.
Note, however, that prices tend to increase for skiing the closer you get to the start of the season, so snag this deal early. The pass prices tend to go up around Labor Day, but it could be sooner; monitor updates at www.epicpass.com.
Despite the financial impact of the pandemic on the ski industry, prices at resorts are down, and resorts are getting new lifts and new trails—both upping capacity and making skiing more accessible to beginners and intermediate skiers. For example, Beaver Creek in Colorado will open a new 250-acre terrain designed for beginner and intermediate skiers this season.
Pack travel insurance?
Even if you feel confident that the pandemic won't disrupt your travel plans, the unexpected can happen. You get the broadest coverage with Cancel for Any Reason (CFAR) insurance, which typically reimburses travelers for up to 75% of the total cost of a trip. For a $6,000 trip to Italy in September, CFAR insurance can cost anywhere from about $500 to $700, depending on the insurer. Compare travel insurance policies online at SquareMouth.com or TravelInsurance.com.
If you are concerned about having to cancel your trip because of possible changes in government travel restrictions, your best bet is CFAR insurance. During the pandemic, Coronavirus Cancellation became a feature of many travel insurance policies. But coverage for those policies kicks in only if an insured traveler cancels after contracting COVID.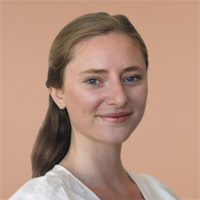 Staff Writer, Kiplinger's Personal Finance
Emma Patch joined Kiplinger in 2020. She previously interned for Kiplinger's Retirement Report and before that, for a boutique investment firm in New York City. She served as editor-at-large and features editor for Middlebury College's student newspaper, The Campus. She specializes in travel, student debt and a number of other personal finance topics. Born in London, Emma grew up in Connecticut and now lives in Washington, D.C.