Good News: COVID-19's Social Distancing Seems to Cure FOMO
Fear of missing out can put you in debt, but social distancing means no one's missing out on anything these days. Financially, that's great news, especially for millennials.
(Image credit: Getty Images)
FOMO can be a disaster for young couples and individuals, especially those working to establish a solid financial foundation. The phrase means "fear of missing out," and it describes the negative feelings associated with isolation and missing out on a great time. This form of social anxiety can lead to jealousy, status competition and excess spending, which can have an insidious impact on debt and savings strategies.
But the dark clouds of COVID-19 have brought a silver lining: Stay-at-home orders, travel limits and physical distancing are reducing the negative financial effects of FOMO spending. This highlights an important fact about personal finance, namely that a break from superficial social pressures can give you time to focus on what really matters and re-establish your financial priorities.
FOMO and social media addiction
FOMO is commonplace among social media users. Of course, that's to be expected. When your friends are constantly posting pictures of extravagant adventures and luxurious meals, how can you possibly stave off the wanderlust that these stories and pictures elicit? However, when combined with social media addiction, FOMO can turn from simple wanderlust into a green-eyed, money-wasting beast.
Subscribe to Kiplinger's Personal Finance
Be a smarter, better informed investor.
Save up to 74%
Sign up for Kiplinger's Free E-Newsletters
Profit and prosper with the best of expert advice on investing, taxes, retirement, personal finance and more - straight to your e-mail.
Profit and prosper with the best of expert advice - straight to your e-mail.
According to a recent report from Allianz Life, over half of millennials (55%) report experiencing FOMO related to social media. In and of itself, that isn't much of a problem. However, 57% of those respondents admitted that they spent money they didn't have in order to keep up with social-media-related pressures.
The same report also showed that 88% of millennials believe social media makes them more likely to compare their wealth to that of their friends and followers, further worsening the problem of FOMO spending.
Just under half of all millennials have admitted to accruing debt or spending money they didn't have to continue going out and enjoying "once-in-a-lifetime" experiences, according to a Credit Karma survey. With exposure to social media 24/7, the temptations increase significantly.
The effect of social distancing on FOMO spending
All of these statistics combine to indicate what can be called "the perfect storm" for excessive spending. These sorts of expenses can lead to significant increases in debt, lowered credit scores, and the financial stresses and mental strain that come with all other kinds of monetary concerns.
With the lockdowns, shelter-in-place orders and social distancing caused by COVID-19, however, that's no longer the case. Now, for many of us, going out simply isn't an option, and as a result, no one has any fantastic adventures or envy-worthy updates to share. Thanks to the various laws and regulations governing social distancing protocols, the fear of missing out has been reduced to virtual nonexistence. This has opened the door for many millennials to take time to think about other financial obligations and more important financial priorities, like rent, mortgage payments and job security.
Financial priorities
One of the many lessons COVID-19 has taught us is the importance of saving. Instead of spending money you don't have on experiences you only want because you're afraid of missing out, consider putting that money into a savings account or emergency fund. Proper financial planning during a time of crisis is critical to ensure you stay on track towards your financial goals. When going over your budget, revisiting your values and goals can help cut excess expenses. This can help you maintain your standard of living even if you lose your job or suffer a serious injury.
The effects of FOMO debt can explode into exponential loss down the line, either directly through credit cards and loans, or indirectly through the excessive spending habits that it promotes. In Credit Karma's survey, 44% of millennials said their spending occurred because they feared missing out on once-in-a-lifetime experiences, and 36% attributed it to fear of feeling like an outsider. Almost a third owed more than $500 as a result. Getting your financial priorities in line can help to ensure that you don't fall prey to the same kind of spending habits.
Future-proofing your finances
It's important to keep in mind that maintaining a budget and keeping your financial priorities straight doesn't mean giving up your social life altogether. In fact, keeping your financial priorities in check can help you stave off debt and poverty, which can allow you to live an even better life. Eliminating or avoiding debt now means spending less overall since you won't have to pay interest on your purchases. You'll be able to save more, to spend on novel experiences and save for retirement.
One way or the other, social distancing has helped to put FOMO and excessive social media usage into perspective. With an overwhelming majority of people spending more than they have on experiences that they don't necessarily even want, there is no better time than in lockdown to get your priorities in order.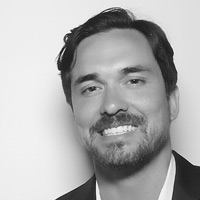 Managing Partner, Sincerus Advisory
David Flores Wilson, CFP®, CFA, CEPA is a Managing Partner at Sincerus Advisory, a Registered Investment Adviser providing holistic, fee-only financial planning and wealth management services to families and individuals in the New York Metro area and nationwide.