Should You Take Financial Planning Advice From AI?
Artificial intelligence can't think, counsel and strategize like a financial adviser, but that doesn't mean there's no place for it in financial planning.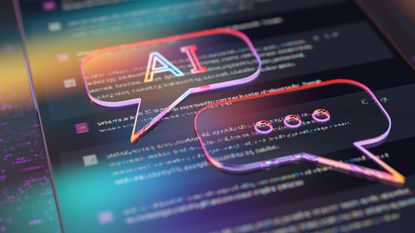 (Image credit: Getty Images)
Artificial intelligence (AI) is impacting numerous industries, including financial services, where it offers potential increases in efficiency and potential enhancements in capabilities for financial institutions in banking, capital markets, insurance and payment processing.
Another of AI's potentially transformative effects is how it can help people with their financial planning. Many financial planners have integrated AI into their business, using it for services such as client communications, marketing and tax planning. But as helpful as AI can be, it shouldn't replace your financial adviser. Using AI in finance may also present some risks and negatives, and it's important for consumers and businesses to evaluate the pros and cons of the technology's use — which also emphasizes how vital the adviser's role still is.
First, open AI systems vs. closed AI systems
Closed AI refers to AI systems that are developed and controlled by a single organization. Access and control are tightly overseen by the organization that created it. Closed AI systems are designed to perform specific tasks. Open AI systems are designed to be accessible to the public and can be modified, allowing for a wider range of applications and solutions.
Subscribe to Kiplinger's Personal Finance
Be a smarter, better informed investor.
Save up to 74%
Sign up for Kiplinger's Free E-Newsletters
Profit and prosper with the best of expert advice on investing, taxes, retirement, personal finance and more - straight to your e-mail.
Profit and prosper with the best of expert advice - straight to your e-mail.
Many financial advisory services include the use of closed AI, which is secure, though breaches can happen. Closed AI is balanced and not as susceptible to nefarious intent, whereas open AI has the potential for more manipulation from biases.
The pros of AI in financial planning
One of the primary advantages of AI is its ability to analyze vast amounts of data quickly and accurately. In the context of personal finance, this means AI can review a user's
income, expenses, savings, investments and financial goals to provide options available to that user. This can help users make more informed financial decisions, whether it's choosing the right investment product, planning for retirement or saving for a large purchase.
Here are some of the other positives of AI that pertain to helping financial advisers and their clients with their planning:
Automates tasks. AI can automate many of the time-consuming tasks that financial advisers typically perform, such as research, data analysis and report generation. This frees up advisers to spend more time with their clients and provide them with personalized attention.
Supports customer experience. AI-powered chatbots and virtual assistants have become increasingly popular in recent years as they provide customers with a 24/7 support system. These chatbots can answer customer inquiries, provide personalized recommendations and even help customers complete transactions.
Provides insights and identifies patterns. AI is championed for its ability to methodically analyze data and generate relevant insights that may be invisible to the human eye. AI-powered customer service systems can identify patterns and trends, which can be used to improve products and services.
AI may also flag suspicious activities and detect fraud while decluttering the data into digestible forms, processing reports and providing summaries of news and articles to allow investors to compare financial projections. This proactive guidance can help users stay on top of their finances and make timely decisions.
Enhances financial literacy. By providing immediate responses to financial queries, AI chatbots can serve as a valuable educational tool. Users can ask questions and learn about financial topics at their own pace, enhancing their financial literacy.
The cons of AI in financial planning
While there are numerous benefits to using AI in personal finance, there are downsides, starting with privacy and security risks, along with depending on limited technology to guide your decision-making amid the many variables encountered along the planning path.
Here's a look at the negatives with AI in financial planning:
Cybersecurity risks. AI systems are potential targets for hacking and cyberattacks. The theft of sensitive financial information can have severe consequences for businesses and consumers, including financial loss and damage to reputation.
AI-based fraud-detection systems are not foolproof and may generate false positives or negatives.
Teaching AI how to learn has challenges. A basic form of learning in humans is imitation, and artificial intelligence is good at this. But imitating human thought can be done by humans without the need for expensive machines. Part of the reason we look to develop AI is to be better and smarter than humans, not merely to copy us and do exactly what we do, but faster. The challenge is teaching AI to learn for itself — to develop a deep understanding of problems and innovative solutions instead of just a shallow, mechanical intelligence.
Lack of human interaction. Many customers prefer to speak to a human and value the personal relationship they have with their financial adviser. It's a human connection that AI often can't replicate. People benefit from more personalized advice, whereas the advice provided by robo-advisors tends to be rather generic and may not account for the unique circumstances and goals of each individual.
Customers' monetary goals often involve their apprehensions and ambitions — emotions to which a human adviser may better relate than an AI system. AI might overlook the context for a client's personal goals, values and life circumstances. And when unfavorable market conditions hit, AI can lack empathy or the ability to fully understand the concerns of customers and respond to those needs.
Then there are the gray areas of financial planning that include contingencies, depreciation, amortization — situations where the adviser's judgment, based on experience and knowledge, is vital. Over-reliance on AI can lead to a lack of critical thinking and analysis, which can be detrimental to decision-making.
Bias and discrimination. AI systems can perpetuate prejudice and discrimination in the financial services industry because their algorithms are only as unbiased as the data they are trained on. If the data contains biases or discriminatory patterns, the AI system will replicate them, leading to unfair outcomes for certain groups of people.
While AI is a powerful tool for the financial services industry, it's important to be vigilant about the adverse effects it can have. As long as we stay aware of the risks and balance those and AI's pluses with the positives of the adviser's role, customers and businesses can enjoy an enhanced experience on their financial planning journey.
Dan Dunkin contributed to this article.
The appearances in Kiplinger were obtained through a public relations program. The columnist received assistance from a public relations firm in preparing this piece for submission to Kiplinger.com. Kiplinger was not compensated in any way.
Insurance products are offered through the insurance business The Resource Center. The Resource Center is also an Investment Advisory practice that offers products and services through AE Wealth Management, LLC (AEWM), a Registered Investment Advisor. AEWM does not offer insurance products. The insurance products offered by The Resource Center are not subject to investment Advisor requirements. Neither the firm nor its agents or representatives may give tax or legal advice. Individuals should consult with a qualified professional for guidance before making any purchasing decisions. 1880103 - 7/23
related content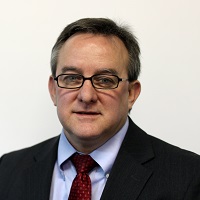 President, The Resource Center
Bruce Porter is president of The Resource Center, an independent insurance agency and financial services company that he established in 2001. He is an investment adviser representative, is Series 65 licensed, and also holds insurance licenses in life, accident and health, and property and casualty. Porter is a weekly guest commentator on KOLR 10's Ozarks Live and a board member for The Springfield Workshop Foundation. (Appearances on KOLR 10's Ozarks Live is a paid placement.)