Dollar Tree Has Stopped Selling This One Staple
Dollar Tree stores are taking eggs off their shelves due to high prices.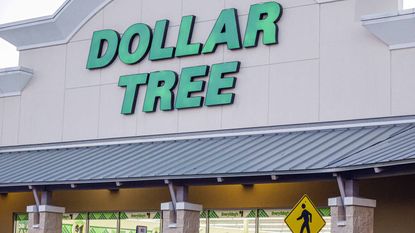 (Image credit: Getty Images )
Dollar Tree has withdrawn eggs from sale in its stores after the price of the grocery staple skyrocketed. Once costing as little as $2, the average price for a dozen eggs has jumped to $4.21 taking it well outside Dollar Tree's ideal $1.25 price point. A spokesperson officially confirmed that the dollar store chain would no longer be selling eggs.
Although in 2021, the chain announced it would raise its prices by $.25, with the ongoing cost of living crisis even that higher price is now unsustainable for many items. Some of Dollar Tree's products even retail at $3 and $4.
However, Michael Witynski, Dollar Tree President and CEO stated, "Guided by Dollar Tree's same founding principles, we will be relentless in our commitment to offer our customers the best value possible."
Subscribe to Kiplinger's Personal Finance
Be a smarter, better informed investor.
Save up to 74%
Sign up for Kiplinger's Free E-Newsletters
Profit and prosper with the best of expert advice on investing, taxes, retirement, personal finance and more - straight to your e-mail.
Profit and prosper with the best of expert advice - straight to your e-mail.
Why Did Egg Prices Climb So High?
Eggs are already 70% more expensive than last year and expected to keep climbing. In March 2020, the average price for a dozen "large grade A" eggs was $1.52. At the time of writing, the price has increased, by a staggering 177%, to $4.21. This price hike is influenced by several factors — including a new round of bird flu (HPAI) that has hit many countries, increased transportation costs, and egg producers facing increased prices for heating and grain.
Where Are Food Prices Headed?
Although inflation has dropped to 6% year-over-year, inflation on food and groceries remains high — 3.5 percentage points higher than general inflation. This can be attributed to post-pandemic consumer demand, supply chain shortages, weather changes, and the war in Ukraine. Sadly, if you're an egg-lover, the USDA has more bad news for you. It predicts egg prices will continue to soar, rising another 37.8% in 2023. In general, food prices are expected to rise by almost 8% this year, varying widely across categories:
Meats (4.7%)
Dairy products (7.2%)
Fats and oils (16.7%)
Processed fruits and vegetables (9.9%)
Sugar and sweets (11.5%)
Cereals and bakery products (12.8%)
What's Next?
Between inflation, the war in Ukraine and banking collapses, it can seem as though it's all doom and gloom for shoppers, especially those that need to be more value-conscious. But, there are still some ways to shop around for a good deal.
Other discount grocery stores, like Aldi and Walmart, provide a range of options for bargain shopping. And Amazon has a Prime grocery outlet that offers food items at a fraction of their average price.
And, although Dollar Tree has had to cut back on eggs for now as it is keen to keep its product prices as close to $1.25 as possible, the egg cut isn't permanent. A Dollar Tree spokesperson confirmed that eggs will be back on store shelves once "costs are more in line with historical levels."
Related content
Digital Producer, Kiplinger.com
Quincy is the digital producer at Kiplinger. He joined Kiplinger in May 2021. Before, he worked at Agora Financial - Paradigm Press and was a contributing writer for several other online media publications.
In his current role at Kiplinger, Quincy produces several newsletters, including Kiplinger Today, Investing Weekly, Tax Tips, Kiplinger's Special Report, and Closing Bell. At the same time, he writes numerous articles every month.
When he's not working, he's taking his dogs for a walk or fishing.