Mortgage Applications Decreased in Latest MBA Weekly Survey
Stubbornly high interest rates and decreased housing inventory are contributing to the slide.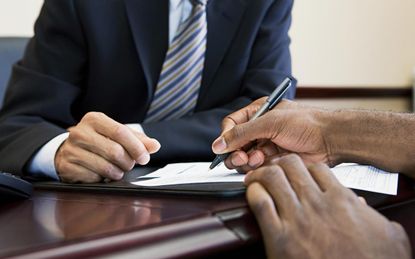 (Image credit: Getty Images)
It's more of the same for the U.S. housing market as weekly mortgage applications are in retreat, mostly due to high home prices and robust interest rates.
That's the call from the Mortgage Bankers Association's (MBA) Weekly Mortgage Applications Survey for the week ending July 21, 2023.
The survey found that Market Composite Index, which tracks U.S. mortgage loan application volume, slid by 1.8% from the week before. Meanwhile, mortgage refinancing activity plummeted, again mostly due to sky-high lending rates. Home refinancing loans are down 0.4% from a week ago and are in free fall over the past year, sliding 30% in that timeframe, the MBA reports.
Subscribe to Kiplinger's Personal Finance
Be a smarter, better informed investor.
Save up to 74%
Sign up for Kiplinger's Free E-Newsletters
Profit and prosper with the best of expert advice on investing, taxes, retirement, personal finance and more - straight to your e-mail.
Profit and prosper with the best of expert advice - straight to your e-mail.
Home purchases are also falling. The unadjusted housing buys down 2% compared to the week before, and down 23% from the same time period in 2022.
"The combination of interest rates hovering around 7% and a decrease in housing inventory has caused loan applications to decline," Marty Green, principal at the Dallas-based mortgage law firm Polunsky Beitel Green, told Kiplinger. "The higher interest rates make sellers less interested in selling since the rate on what they buy will be substantially higher than the rate most homeowners enjoy on their current mortgage today."
Buyers are starting to sit on the sidelines more, as well.
"The oppressive heat and the summer doldrums may also be taking some toll, but it is mostly inventory and rate concerns that are causing buyers to push the pause button," Green says.
The Fed's Latest Move Could Pave the Way for Change
The U.S. Federal Reserve's July 26 quarter-point interest rate hike, from 5.25%-to-5.50% could be the last rate boost for a while, as Kiplinger previously reported. If so, that could have a significant ripple effect on the U.S. housing market.
"If the Fed does not raise rates any further, it could reduce borrowing costs and create more favorable conditions for potential homebuyers to qualify for financing," Mark Buskuhl, founder and CEO at Ninebird Properties in Plano, Texas, told Kiplinger.
That could lead to an influx of new mortgage applications as borrowers take advantage of the lower interest rates, he said.
"Mortgage bonds today are trading at an abnormally high premium relative to treasury rates, and that premium should begin to melt once the Fed's terminal rate is more evident," Green added.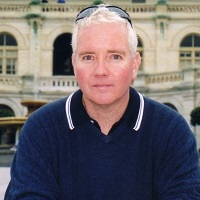 A former Wall Street bond trader, Brian O'Connell is the author of two best-selling books: "The 401k Millionaire" and "CNBC's Creating Wealth." His work is bylined in national finance and business platforms such as TheStreet.com, CBS News, The Wall Street Journal, U.S. News & World Report, Forbes, Fox News and many others. His corporate clients have included SoFi, Experian, Prudential, Compliance.ai, Oanda, General Motors, the Kaufman Foundation, PNC, and many others. With 20 years of experience covering business news and trends, particularly in the business and financial sectors, he believes education is the best gift a financial consumer can receive – and brings that philosophy to every story he writes. Brian is a graduate of the University of Massachusetts, and currently resides in Palmas del Mar, Puerto Rico during the winter months, and in historic Bucks County, Pa., when Mother Nature cooperates.