Life Insurance Really Can Be Affordable and Uncomplicated
Many consumers think life insurance is pricey and complicated, but the truth is you can start small, and online tools make purchasing a policy easier than ever.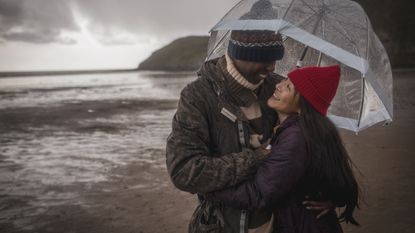 (Image credit: Getty Images)
We know that there is a substantial gap in coverage for many Americans, with 53 million adults saying they need life insurance or more of it. September is Life Insurance Awareness Month, a perfect time to discover the truth about life insurance and its role as a powerful financial-protection tool.
While half of Millennials report needing life insurance or more of it, over one-third of Gen Z reported to LIMRA that they perceive life insurance to be "too expensive." Yet 69% are overestimating the actual cost.
It's OK to start small, and anytime you work with a financial professional, you can re-evaluate your coverage. Things inevitably change over a lifetime, and you can adjust your policy choices to meet your evolving needs.
Subscribe to Kiplinger's Personal Finance
Be a smarter, better informed investor.
Save up to 74%
Sign up for Kiplinger's Free E-Newsletters
Profit and prosper with the best of expert advice on investing, taxes, retirement, personal finance and more - straight to your e-mail.
Profit and prosper with the best of expert advice - straight to your e-mail.
Purchasing a policy doesn't have to be complicated
Today's life insurance search tools allow you to more easily find coverage that fits your budget. Thanks to rapid innovations in digital platforms, the life insurance industry continues to make the purchase processes simpler, and many different types of life insurance products are more accessible than ever. In many cases, medical exams may not be necessary, and you can often acquire coverage in just a few days.
The first thought that often comes to mind about life insurance is the death benefit. While that's the primary use for life insurance, many policies offer cash value that you can use during your lifetime. You can access funds to help pay for medical care and other personal expenses. This feature is often categorized as "living benefits." Talking with a financial professional can help you determine what works for you and your lifestyle.
Life insurance leaves a legacy
One in 10 families report that they would struggle financially by the end of the week if a primary income earner were to die. In cases like this, life insurance is about providing financial protection for your loved ones by replacing that critical income.
The good news is that you hold the keys. You decide how much your family will receive and what level of protection you want to provide. For one family, that could mean enough to maintain a standard of living. For others, it may mean paying off a mortgage or outstanding loans. What matters most is that proactive planning for the unexpected allows your family to manage financially in your absence.
Make a move
Moody's Analytics estimates that, due to inflation, U.S. household costs are $709 more per month than they were just two years ago and an additional $202 more a month than last year. Markets can be volatile and inherently unpredictable, which makes it even more important to plan ahead.
"What if" conversations can be difficult and uncomfortable. Reimagine life insurance planning for what it really is: an affordable, dependable way to replace income for your family, supplement retirement and create financial security.
Life insurance can feel complicated, but many tools are available to help you make the right decisions. Do some research, reach out to a financial professional and take the next steps to ensure your loved ones are financially cared for.
Issuance of the policy may depend upon the answers to the health questions set forth in the application. Outstanding loans and withdrawals will reduce policy cash values, and the death benefit and may have tax consequences. Life insurance is issued by The Prudential Insurance Company of America, Newark, NJ, and its affiliates. 1073235-00001-00
related content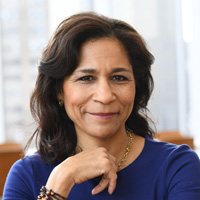 President of Prudential Individual Life Insurance, Prudential Financial
Salene Hitchcock-Gear is president of Prudential Individual Life Insurance, a business unit of Prudential that offers competitive solutions to meet the needs of consumers through the manufacturing and distribution of a diverse portfolio of life insurance products. An insurance industry veteran with more than 30 years of experience, Hitchcock-Gear joined Prudential in 2017 as chief operating officer of Prudential Advisors, the Company's national sales organization with more than 3,000 financial professionals, advisors and fee-based financial planners who offer clients a broad range of financial solutions. She became president of the Individual Life Insurance business in 2018.